English Department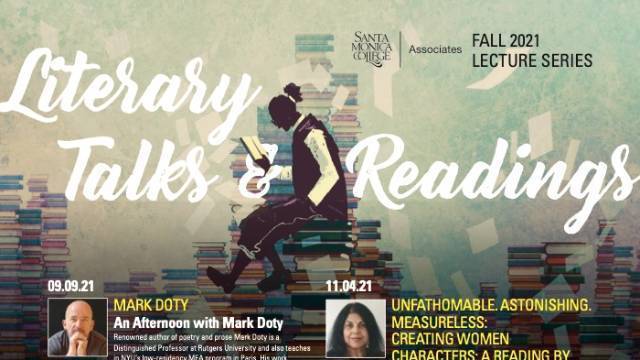 Literary Series
Dreams Come True Competition.
Our Program:
Welcome to the SMC English department, where courses in reading, writing, literature, and creative writing support students in developing critical thinking and articulate expression — skills essential for engaged global citizenship. Whatever academic and professional goals students may choose, strong language skills are necessary for success and participation. The English department's diverse course offerings offer many benefits to students:
Reading courses help students to expand their vocabularies and meet the challenges of college study.
Writing courses guide students to be more thoughtful, curious, and confident writers and researchers.
Literature survey courses in American, English, world, Asian, Afro-American, and ethnic literature reveal major themes and motifs in cultures both ancient and modern, so that students can appreciate the diversity and rich inter-relatedness of the human family.
Creative writing courses allow students to discover their voices and explore their imaginations through writing their own poetry and literature.
No events at the moment.
Transfer Preparation
Many colleges and universities offer baccalaureate degrees in this field. Students planning to transfer to a four-year college or university need to know which courses completed at Santa Monica College will be accepted at the specific college/university.
Degrees and Certificates
Currently, there are no degrees or certificates offered in this discipline at Santa Monica College. Most students should plan to transfer to a four-year institution to continue their education toward a degree in this discipline. Transferring students who wish to qualify for an Associate degree before leaving Santa Monica College should discuss their plans with a Counselor before selecting classes.
Announcements
Enter "Dreams Come True", an international writing competition and award in literature organized by the SMC Writers Club. Deadline: September 30.