​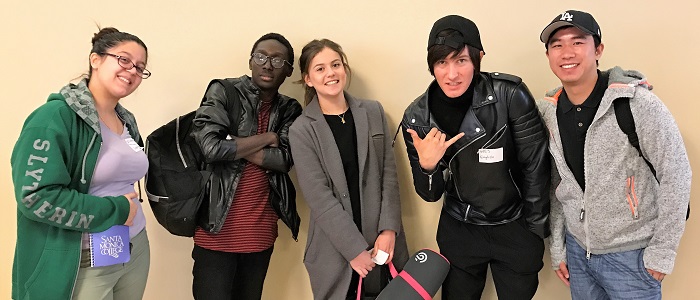 About the Language and Culture Exchange
​​The Language and Culture Exchange is a unique opportunity to meet and converse with people of other language backgrounds and cultures. Students use Canvas to find and contact a partner. Once two students have mutually agreed to be language/culture partners, they decide the times/location that they will meet in person weekly to practice their language skills and/or learn about culture.​
To participate, enroll in the section number below before the deadline. It's free and noncredit, and it will not affect your transcripts in any way. Once you add the section, the program will appear in Canvas along with your current classes, and you will find instructions there on how to find and contact a partner.​
Section Number and Enrollment Deadline
Fall 2018 section number: 2327
Deadline to enroll: October 21
Orientation Meetings
Thursday, September 20, 11:30 a.m. - 12:30 p.m. in BUS 144

Wednesday, September 26, 11;30 a.m. - 12:30 p.m. in BUS 111
If you have any questions (or if you are asked for an add code) contact Pete Torrez torrez_pete@smc.edu) or Marianne Borgardt (borgardt_marianne@smc.edu).