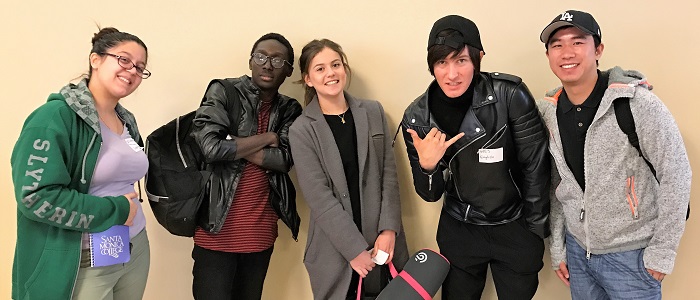 About the Language and Culture Exchange
The Language and Culture Exchange is a unique opportunity to meet and converse with people of other language backgrounds and cultures. You may even make a new friend!
How to Join
Step 1: Students self-enroll in the Canvas "course" shell for the Language and Culture Exchange, and review orientation materials and instructions posted by faculty mentors. (This is free!)
To participate, use the self-enrollment link.
It's free and noncredit, and it will not affect your transcripts in any way. Once you enroll, the program will appear in Canvas along with your current classes, and you will find instructions there on how to find and contact a partner.

There is no enrollment deadline. Join anytime during the semester.
Step 2: Students use Canvas to find and contact a partner.
Step 3: Once two students have mutually agreed to be language/culture partners, they decide the times/location that they will meet weekly via Zoom, FaceTime, WhatsApp, email or other methods to practice their language skills and/or learn about culture.
Orientation Meetings
We will hold 2 live orientation meetings at the start of the program. The Zoom link is posted within the Language and Culture Exchange Canvas "course" shell (available to you after self-enrolling for free via Canvas).
Wednesday, March 3, 2021:

3-4:00 pm via Zoom

Friday, March 5, 2021:

10-11:00 am via Zoom
If you have any questions contact Janine Poreba (poreba_janine@smc.edu) or Marianne Borgardt (borgardt_marianne@smc.edu) of the ESL Department.