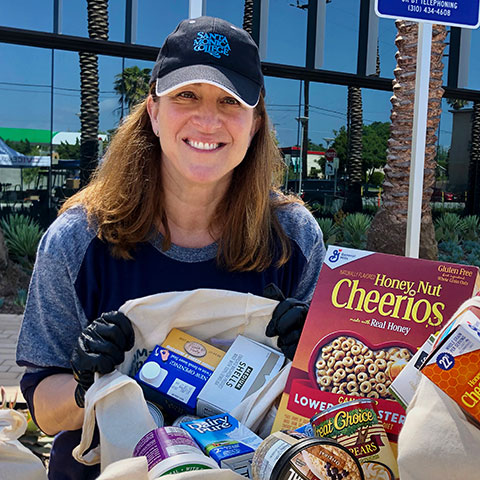 The Santa Monica College Foundation started the SMC Foundation Meal Project, a subscription service that provides home delivery of meals to students at risk of hunger and food insecurity, including students who are homeless, military veterans, former foster youth, and older adults.
The SMC Foundation launched a $2 million fundraising campaign in March 2020 to support the Meal Project.
By the end of the project's first week in action, 700 at-risk SMC students had received healthy, chef-prepared meals dropped off via a subscription service with Everytable.
The Meal Project received a $500,000 project starting donation from SMC through grant funds; a $200,000 lead gift from angel donor Ann Wang and The Wang Family Trust; and $35,000 from the SMC's Associated Students. The campaign is still $1 million away from its goal, and actively seeking funding from additional sources.
The SMC Foundation started the program as "a way to fill the enormous gap that exists between our students and their access to food," said SMC Dean of Institutional Advancement Lizzy Moore, who serves as the foundation's president. "Our goal is to feed 3,000 students each week with seven meals delivered to their homes so they — and everyone else — can stay safe!"
To identify students in need, the SMC Foundation has collaborated with SMC's Emeritus Program for older adults, and the college's special programs, including the Latino Center, Black Collegians, Veterans Success Center, Guardian Scholars, and many more. Based on a recently conducted survey of students enrolled at SMC, but not in one of these programs, there are hundreds more who need the assistance.
"Word is getting out and we are saying 'yes!' to every student who needs support!" said Moore. To the best of her knowledge, no other college or an associated foundation is undertaking a food security campaign of this dimension.