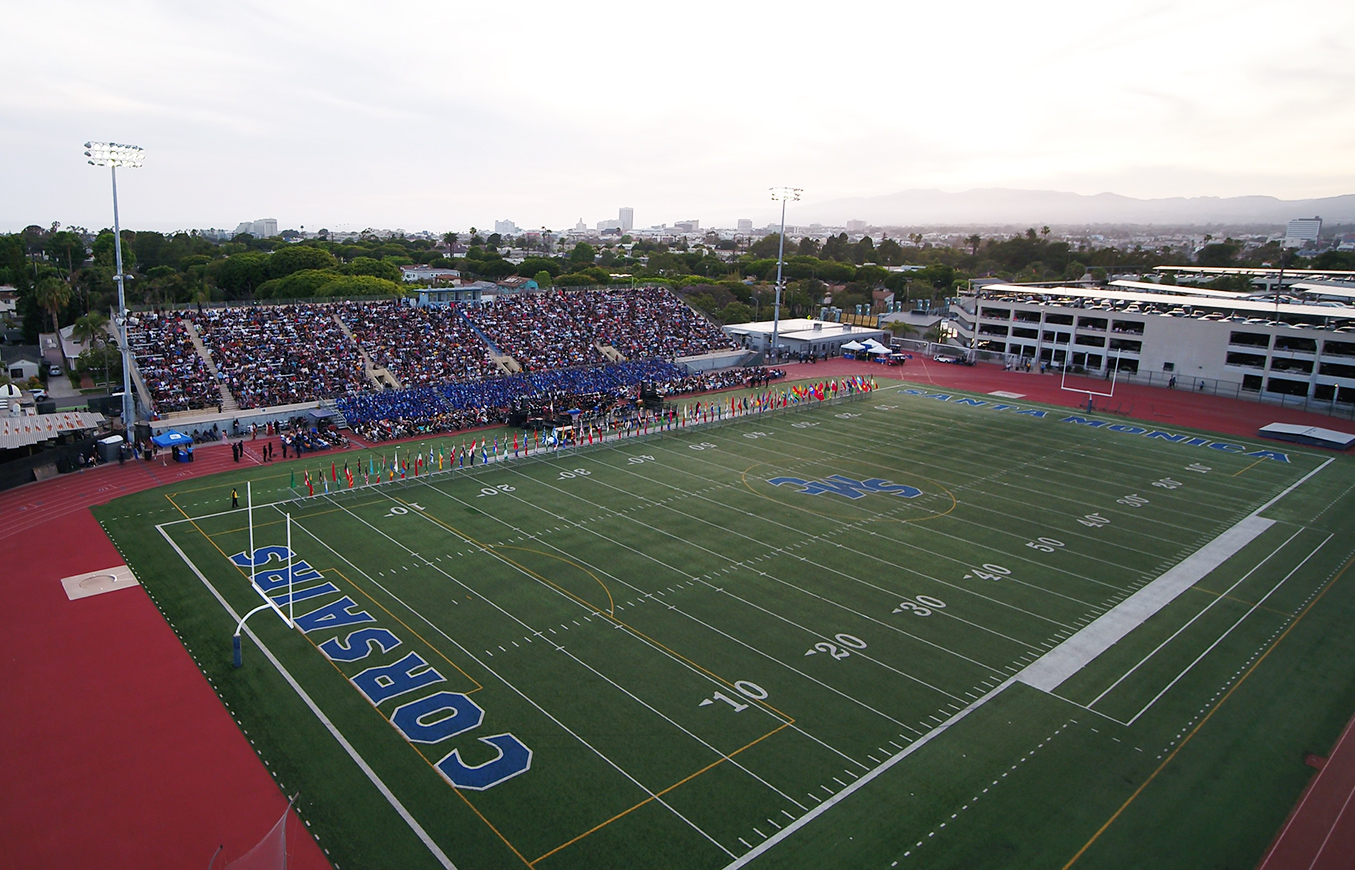 Homecoming Week 2019: October 14 to 19
Homecoming/Spirit Week is an entire week of activities for everyone to come and celebrate SMC!
Monday Night Football
Monday, October 14, 2019
5:30 - 9 p.m. in Cayton Center
Wear your favorite team jersey and enjoy free snacks!
Wear Your Pride Day/Indigenous People's Day
Tuesday, October 15, 2019
11:15 a.m. at the Quad
Represent anything you are proud to be! Come celebrate indigenous history in the quad with an interactive dance performance.
Pajama and Pizza
Wednesday, October 16, 2019
5 - 9 p.m. in Cayton Center
Dress in comfort and enjoy a double-feature movie night!
Proud to be SMC Pep Rally
Thursday, October 17, 2019
11:15 a.m. at the Library Walkway
Show you are proud to be SMC and meet the players in the Library Walkway.
Fall Banquet
Friday, October 18, 2019
5 - 9 p.m. in the Cafeteria
Retro spirit week celebration with music, snacks, and crafts.
Homecoming Game
Saturday, October 19, 2019- Corsair Field
Pre-Game Celebrations: 10:30 a.m.
Kickoff: 1:00 p.m.
SMC Corsairs take on LA Harbor Seahawks in the homecoming football game.
Giveaways, Music, Prizes, and Photobooth.
Food by Mas y Mas Tacos and Kona Ice.
Fundraiser for Breast and Liver Cancer Awareness via Pink Patch project and A.S. Pretty in Pink & Green
Free entry
Free parking!