Running toward the Future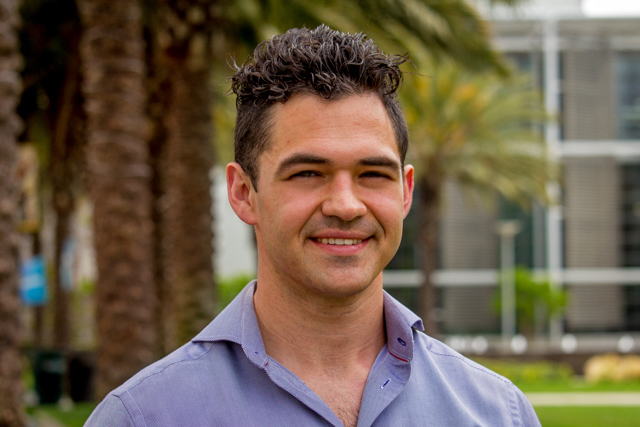 Gabriel Berkovich turned his life around because of a passion to live a better life. After dropping out of high school and eventually ending up in a homeless shelter on Skid Row, Gabriel decided to enroll at SMC to pursue athletics.
Before school even started, he injured his leg, underwent three surgeries, and was told he would never be able to run without a limp. Yet Gabriel went on to become captain of the SMC Men's Track and Field team and was recognized as the Athlete of the Year in the sport.
Athletics was Gabriel's original goal, but his time at SMC proved to be much more. In one of his English classes, he read "Of Mice and Men," the first book he had ever read in his life. He is also a co-founder of the Helping Hands club on campus, which aims to help homeless students have a better way of life. Gabriel has also managed a medical detox facility, dealing with drug addicts and alcoholics.
"I look at my life and realize I've been given a second chance, things were not going well, and a series of events have led me to where I am now," Gabriel said. "I seem to have found myself in a position of grace, where I'm not insane, I'm not dead, I'm not in jail, I'm relatively well-balanced."
Gabriel, who is looking into a variety of career possibilities, graduated with four Associate degrees — in Communication Studies, Public Policy, Social Science, and Arts and Humanities — and has transferred to UC Santa Barbara.