One Day, One Dream at a Time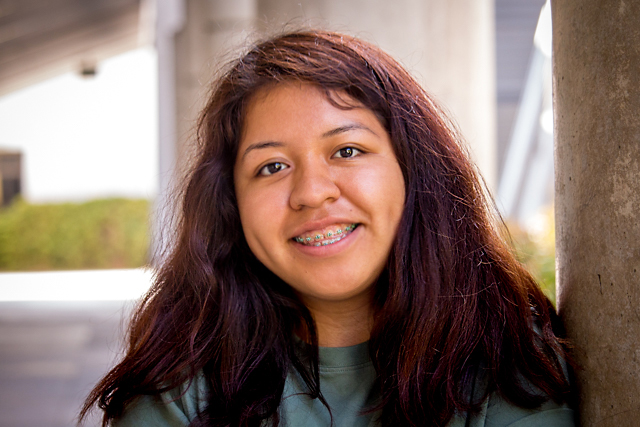 Maritza Lopez remembers the time her father was hired to paint flowers on a blimp while she slept in the car. It was a defining moment that sparked a love for art and would lead Maritza to Santa Monica College, the first of her family to attend college. She would let nothing — the 1.0 GPA she began with, homelessness, financial struggles — stand in the way of her dream to transfer to UCLA as an art history major, and someday either curate a museum or teach Latin American art history.
At SMC, Maritza surrounded herself with people, so she never felt "alone" and overwhelmed by her circumstances. She also gave — far more than she received — as Inter-Club Communication Officer, and as an Adelante Program student worker who loved getting new students excited about the possibilities at SMC.
Maritza points to those who inspired her: the SMC professor who ignited her passion for Latin American art history, the counselor who was undocumented and ended up with a Ed.D. from UCLA. It inspires her, she says, to know that she can be there one day.

If the past two years have been any indication of Maritza's ability to rise above great adversity, she is well on her way: one day, one dream at a time. Maritza graduated from SMC with an Associate in Arts for Transfer in Art History. And one of her dreams has already come true: Maritza is now a student at UCLA.