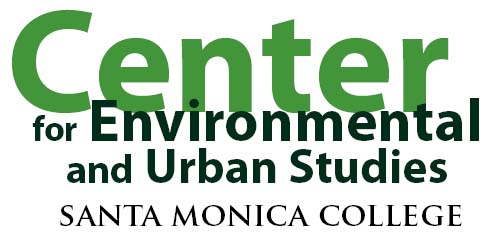 1744 Pearl St., Santa Monica, CA 90405
310-434-3909 | ceus@smc.edu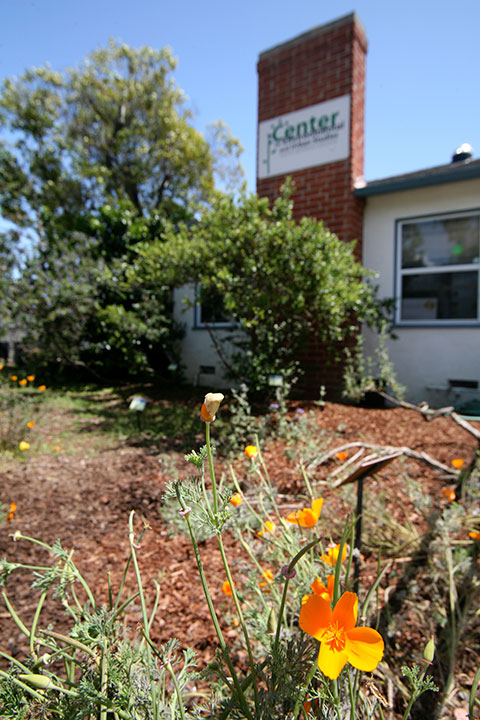 The Center for Environmental and Urban Studies (CEUS) is a model of green design and an information and research center for students, faculty and the surrounding community.
As the hub of campus sustainability, the CEUS houses SMC's four eco-clubs, the Environmental Affairs Committee, the Transportation Task Force, a Student Greening Workshop program, and a library of eco-books and films. It also provides employment and internship opportunities as well as environmental career information.
The CEUS is a living laboratory with many green building features presented in an educational demonstration model. Some highlights include:
Solar tubes provide 100% of the light almost all year round.
Desks are made from sunflower seed shells. The coffee table was once a door.
Carpet and furniture upholstery are made from recycled water bottles.
Office computers and solar water heater are the only source for heat in the winter.
Plants are chosen off a list from NASA to efficiently filter indoor air.
More energy is produced than consumed.
Extensive composting and recycling make this a zero-waste office.
A library of books, DVDs, and seeds.