October 28, 2020
The Corsair Wins Pinnacle Awards 2019-2020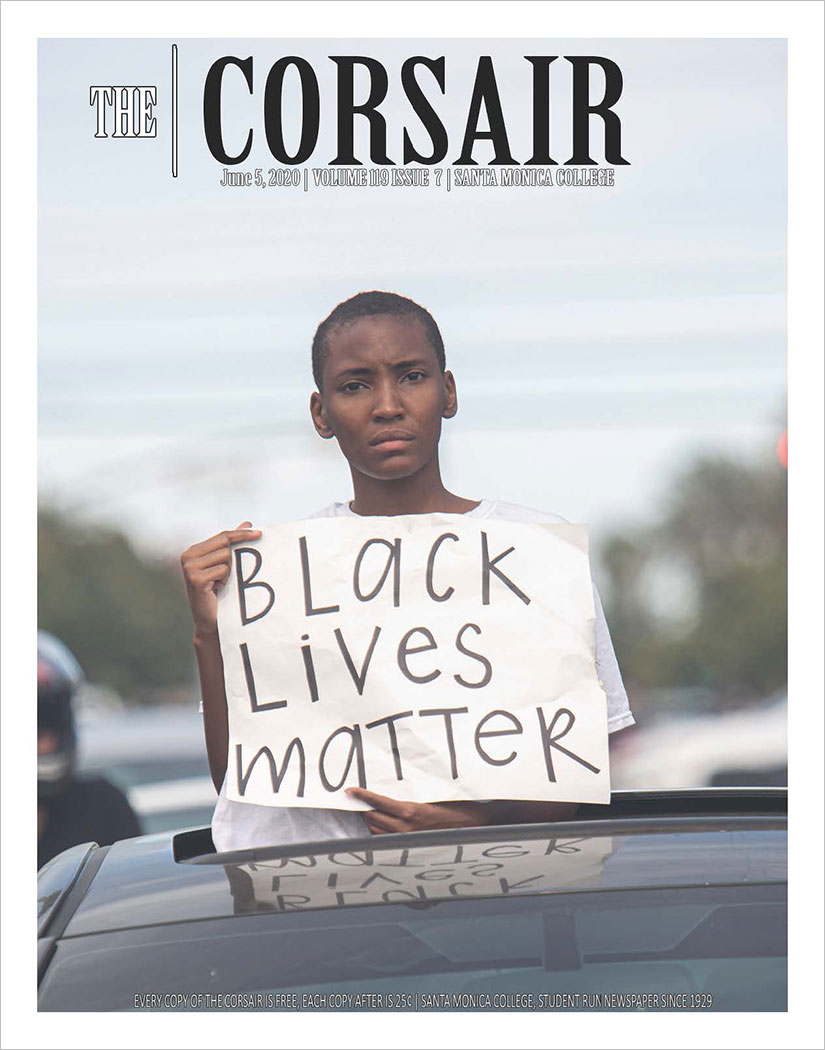 SMC Corsair Wins Multiple National Pinnacle Awards
Includes a First-Place Award for Website of the Year & Second-Place for Best Newspaper Photo Spread
SANTA MONICA, CA—The Santa Monica College (SMC) student media outlet The Corsair has won several 2019-2020 national Pinnacle Awards—including first place for Website of the Year among two year-colleges—in a nationwide contest organized by the College Media Association (CMA). The awards were announced on the association's website.
A complete list of the Corsair's Pinnacle wins for 2019-2020:
Third-Place, Two-Year Best College Media Outlet of the Year
Honorable Mention, Two-Year Newspaper of the Year
First Place, Two-Year Website of the Year
Second Place, Best Newspaper Photo Page/Spread ("No Justice, No Peace"

Black Lives Matter

Cover Photo by Yasamin Jafari Tehrani.

Marco Pallotti, Photo Editor.

Carolyn Burt, Digital Editor.)
Honorable Mention, Best General News Photo (Yasamin Jafari Tehrani)
"The Spring 2020 semester was challenging to say the least for The Corsair team as they transitioned to a completely online environment. To watch their dedication to producing quality content for SMC's students, faculty and staff while also dealing with a global pandemic was in a word, impressive," said SMC Journalism Professor Ashanti Blaize-Hopkins. "This recognition by the College Media Association just proves how talented our student journalists really are and how all their hard work continues to pay off."
A full listing of all the 2019-2020 Pinnacle Awards is available on the CMA website collegemedia.org.
The Corsair staff produces a bi-weekly newspaper in the spring and fall semesters, currently available on issuu.com/corsair.website, and it is also online at thecorsaironline.com. SMC Journalism Professor Ashanti Blaize-Hopkins advises The Corsair. Photojournalism Professor Gerard Burkhart serves as the photo adviser.
Santa Monica College is a California Community College accredited by the Western Association of Schools and Colleges (WASC).