From DREAMer to Believer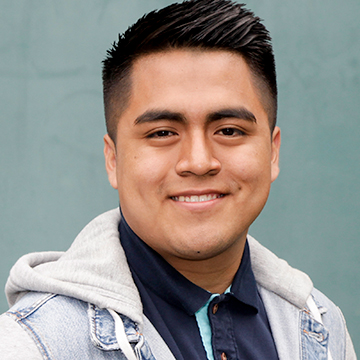 Cristian Vasquez is the sports editor for SMC's student-operated newspaper, The Corsair. A DREAMer (an AB 540 student) whose parents brought him to the U.S. at age 4 from a small town in Oaxaca, Mexico, he is the first in his family to go to college.
A speaker of English, Spanish, and Zapotec, Cristian wants a career as a professional sports reporter. "I'm interested in eventually going into sports announcing," he said, "but first I plan to work as a sports writer on a professional level, and then an editor."
Cristian was accepted at Biola University after graduating from Hollywood High School, but could not afford to attend. So he turned to SMC. "I had heard great things about the campus from friends there," he said.
He credits journalism instructors Sharyn Obsatz and Ashanti Blaize-Hopkins for putting him on his path to sports journalism and helping him overcome the intimidation he felt when he first arrived at SMC. "And Darryl Keith-Ogata showed me how communication is more than just speech, and how much it impacts life," said Cristian. "And my counselor, Maibe Banuelos — what a fighter! I had an admission problem with my transfer school, and she fixed it."
"My family has been the best inspiration for my journey," said Cristian, who hopes to inspire his 14-year-old brother and 12-year-old sister. "It's especially important to my mom," he said. "She always saw me as a role model."
Cristian plans to transfer to CSU Long Beach and major in Journalism.