Leap of Faith
Tony Benitez, Promo Pathway​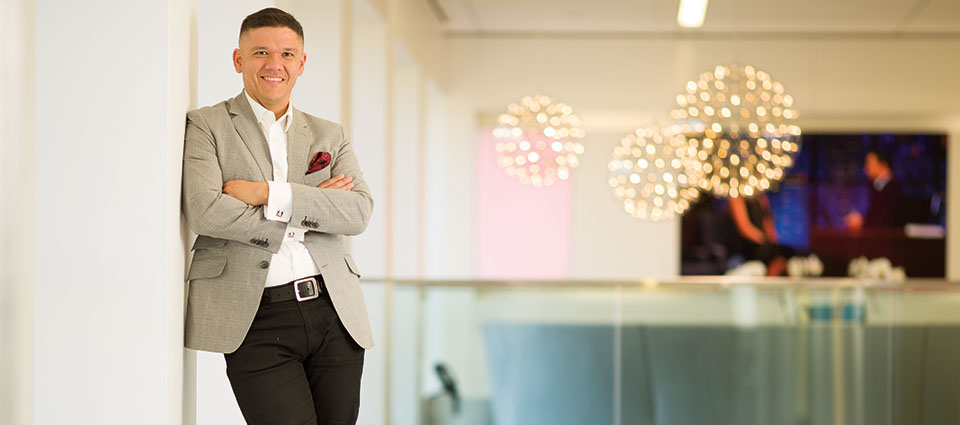 After serving in the U.S. Marines and attending SMC, Tony Benitez transferred to California State University, Dominguez Hills, earning a Bachelor's Degree in Digital Media Arts. Still, he struggled to find work in the field he loved, so he returned to SMC for scriptwriting classes — "anything like that
I could get my hands on," he says.
An SMC job fair led to an internship at the local Fox affiliate. He landed a job at Fox, scheduling promotional spots for The Simpsons, American Idol, and other shows, when he heard about Promo Pathway, then recruiting its inaugural cohort. Out of more than 300 applicants, Tony was among the first 25 students in the pioneering program.
He took a leap of faith and quit his job, even after they offered him more responsibility and money, so he could focus on gaining new, more marketable skills through Promo Pathway.

"After the program, I got another internship at the Lifetime channel," he says. This time, he says, "as an intern, I was producing stuff that was actually getting on the air." When his internship ended, Tony was offered a full-time position. He is currently a writer/producer for on-air marketing at Lifetime, where he has worked for four years.
"SMC's resources and network help you on your career path," he says. "I will probably take additional scriptwriting classes, just to strengthen me more, because SMC is a school I trust. It's my go-to institution."