From Literature to Mathematics: Great Surprises!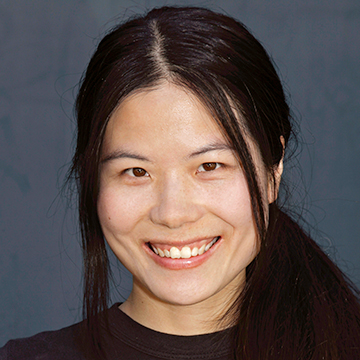 Xiaxia Zhang fell in love with California while visiting from Wenzhou, China. When her friend suggested enrolling at SMC, Xiaxia made a plan. "This plan was simple: Ace all the classes and transfer as soon as I could with a degree in Economics. After all, my parents had sacrificed a lot to support me."
Xiaxia decided her one-time dream of becoming a writer and the effort to make friends were a waste of time.
She joined SMC's Scholars Program, where math instructor Brian Rodas "inspired me to look at serious math," she said. "I discovered a new interest: math and its application in economics." And when English professor Gordon Dossett encouraged her to write, she learned it was possible to have more than one dream in life.
Happy in her classes, Xiaxia found that "a good work ethic and patience could get me anywhere." But she also discovered a different 'math': no friends = no one to share successes.
So she sought social activities, and "learned what a genuine curiosity and open mind toward people and community could bring." She became a Supplemental Instruction Leader, joined the Phi Theta Kappa Honor Society, and found that the true value of seeking knowledge was "for sharing and empowerment."
Xiaxia volunteered to help homeless children at School on Wheels and working with at-risk dogs at Karma Rescue, which "helped me understand how everything is an outcome of social issues."
After a summer internship at a venture capital firm, Xiaxia will transfer to UCLA as a joint Economics-Math major.