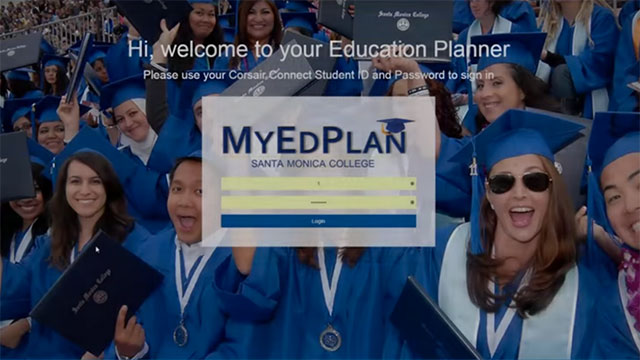 ---
Workshops
MyEdPlan - Planning Your Future
Click links below to attend the workshop on Zoom.
Fulfilling Your CSU GE Requirements
Fulfilling Your IGETC Requirements
Mathematics - Managing Anxiety & Test Taking Strategies
Managing Your Time Instead Of It Managing You
How To Ace Your Final Exams - Tips & Techniques
What is MyEdPlan?
MyEdPlan is an award-winning, online, education planning tool that allows you to:
Create and edit an education plan on your own anytime!
Plan your courses for future terms.
Track your progress toward your goal as you meet major/program/degree requirements.
Submit your ed plan for review by a counselor directly from MyEdPlan.
Meet the educational planning requirements for enrollment, including priority enrollment.
MyEdPlan Features
MyEdPlan possesses many features and is also constantly being worked on to make it better. Here are some of its key components:
MyEdPlan Wizard
Guides you step-by-step in creating an ed plan on your own as you answer some questions.
Once you add courses, you can submit your ed plan for review by a counselor directly from MyEdPlan! Simply, click on the 'Request Review' tab.
My Degree Audit
Automatically looks at your academic records to assess your progress
Checks your eligibility for courses in real-time and accounts for them as you add courses to your ed plan.
My Progress Summary
Graphically displays your progress related to your major, general education, units applied toward degree or transfer.
MyEdPlan by Term
Shows the classes you have added to your ed plan on any given term.
Using the drag-and-drop functionality, you can re-arrange your courses anytime; the course prerequisite engine will ensure you properly sequence your courses.
Meet with a Counselor
You can also meet with a counselor to discuss your MyEdPlan. It is recommended to help make sure you're on the right track.