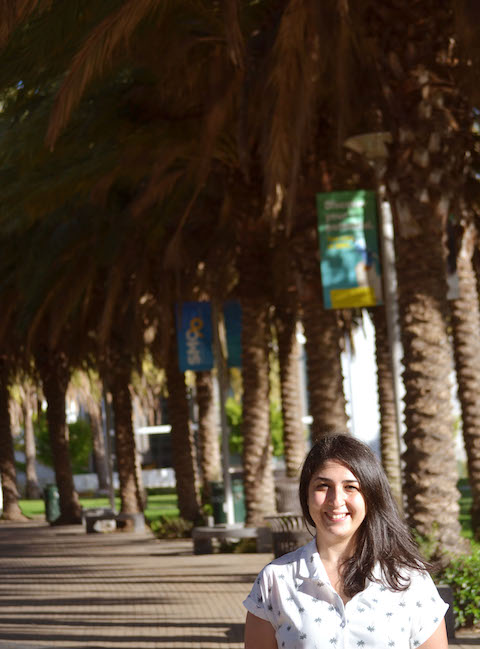 Determined to Succeed
Anet Kalpakciyan, an international student from Istanbul, Turkey, enrolled at SMC in summer 2013. A first-generation college student studying in the United States, she was also undergoing physical changes. In the fall, she enrolled in Media 10, "where she finished her assignments early because she was due to have her baby," said SMC Journalism and Media Studies instructor Sharyn Obsatz, impressed by Anet's determination.
Anet had a boy, and she and her husband settled in as parents. Then circumstances changed again, and they returned to Istanbul. "I was very disappointed because I couldn't finish my studies," she said.
Anet and her husband and son moved back to the U.S. in 2019. She re-enrolled in SMC in winter 2020, and was attending spring semester classes when the pandemic forced her to pivot to studying online. "It was so challenging studying, as we were at home all the time," she said. "But I won't give up, even when things get complicated. My grandfather taught me the importance of education, and with the support of my husband and his family, I want to show my son and others how education and knowledge can make us stronger and more confident. This world needs strong women who will encourage and support others."
Anet graduates with high honors from SMC with an Associate degree in Early Childhood Education. She is postponing her plans to transfer to a university, but said she is "determined to return to my education, and I'll definitely go as far as I can go."
---
Help Support SMC Student Scholarships!
Please consider making a contribution by visiting the Santa Monica College Foundation to support the student scholarship program!