Thanks to the generosity and vision of the late John Drescher, Santa Monica College is the home to a computerized planetarium theater. At its heart is the Evans & Sutherland Digistar II planetarium projector, which was the first of its kind on the West Coast. Using digital technology, audiences can fly beyond the solar system and soar among the stars. We can transport you across our galaxy to the limits of spacetime.
Planetarium Now
New free, live, virtual public shows!
Watch this space for more information. Invitation links to the live online events are posted the Thursday before.
Zoom link for March Friday Night Shows
We also look forward to the expanded capabilities of the new planetarium SMC will be building in the not-too-distant future…
Jim Mahon
Senior Planetarium Lecturer
Shows are presented live online until further notice.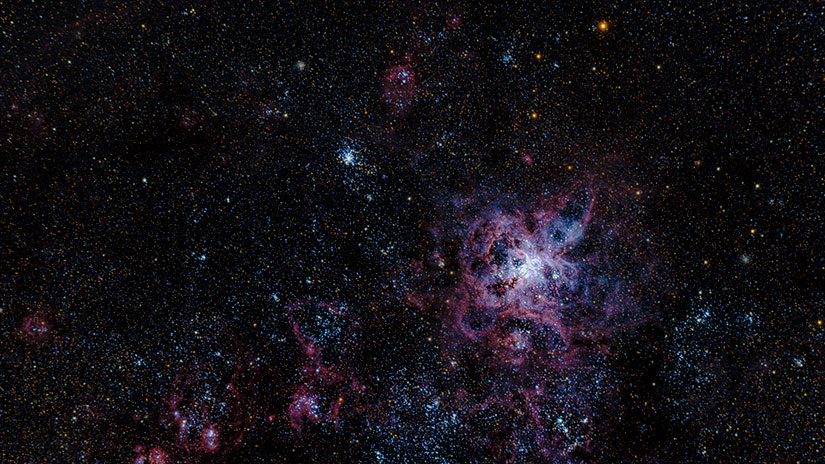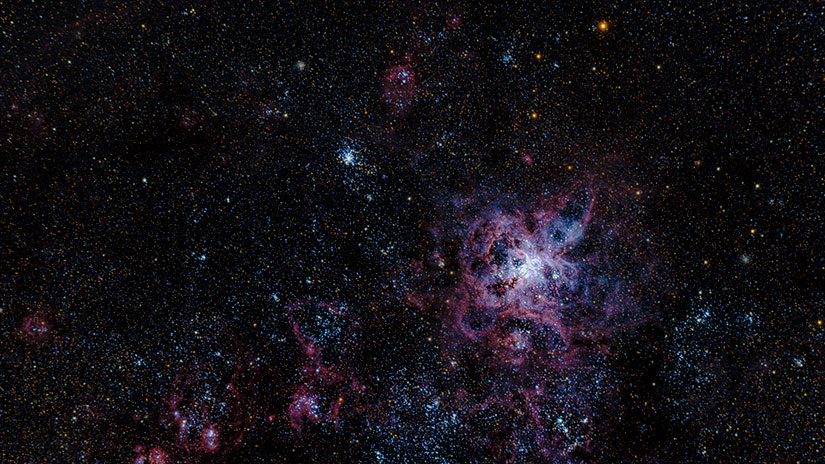 See All

Weekly Night Sky Show
The Night Sky programs will last roughly 30 minutes, followed by a short question and answer period where guests can type questions into a chat box and we will answer as many questions as possible. A short intermission will begin at approximately 7:50 prior to the start of the Feature program.
At 8 p.m.:
Feature Programs
Note that all 8 p.m. feature programs are preceded by the 7 p.m. "Night Sky" program described above.
Sunday Matinee, 2/28
Sunday matinee presented at 2 p.m. on February 28th and will feature abbreviated versions of the Night Sky program and that week's Feature program. They will be listed under a separate Zoom invitation link on the planetarium public programs web page.
A SpaceX Overview – Landing Boosters, Building Starships, and Filling the Sky - Senior Lecturer Jim Mahon
March 5th and 12th
Elon Musk may be an unconventional figure, but there is no disputing that his companies like SpaceX have radically transformed the fields in which they operate. We'll try to put SpaceX's efforts into focus and discuss their fast-paced programs, including the operational, reusable Falcon boosters and Dragon spacecraft, as well as the rapidly evolving Starship/Super Heavy launch vehicle system and the Starlink Satellite internet constellation. SpaceX is on the way to Mars if Musk has his way. If recent history is any guide, it would be most unwise to bet against them getting there – though perhaps not quite on their initially-announced schedules, which Musk himself will readily admit tend to be "aspirational".
TILT! Equinoxes and Solstices Explained – Senior Lecturer Jim Mahon
March 19th
As we move through the Vernal Equinox on March 20th, most of us are only vaguely aware of what the equinoxes and solstices actually are. We'll try to remedy this disconnect from the natural world, which makes most modern humans vastly less aware of the rhythms of the sky than our ancestors were. We'll also try to dispel some myths, like that egg-standing-on-end story!
Blue Origin – On the Radar at Last? – Senior Lecturer Jim Mahon
March 26th and April 2nd
Amazon founder Jeff Bezos is yet another internet billionaire with an interest in space exploration dating from his youth. His interest has taken shape in his company Blue Origin, which has been as quiet as Elon Musk's SpaceX has been publicity-friendly. Yet Blue Origin has been independently developing reusable rocket engines and boosters, test flying a suborbital passenger capsule for commercial use, working on a lunar landing system, and won a contract to supply booster engines to SpaceX's major competitor – United Launch Alliance – for their new Vulcan launch vehicle. That same big engine will power Blue Origin's very large new Booster, the New Glenn, scheduled to see first flight late this year. Blue Origin is about to emerge from beneath the radar if you didn't already know about them.
Additional Spring/Summer program listing coming soon!
Currently online presentations ONLY. Please check the calendar above for the latest shows.
Location
Drescher Hall, 2nd Floor
1900 Pico Boulevard
Santa Monica, CA 90405
See Maps.
The Drescher Planetarium is located in the middle of the second floor of Drescher Hall on the north side of the Santa Monica College campus. Drescher Hall is the three story brown building on the South East corner of Pico Blvd. and 17th Street. We are in beautiful Santa Monica, south of the 10 (Santa Monica) Freeway and west of the 405 (San Diego) Freeway.