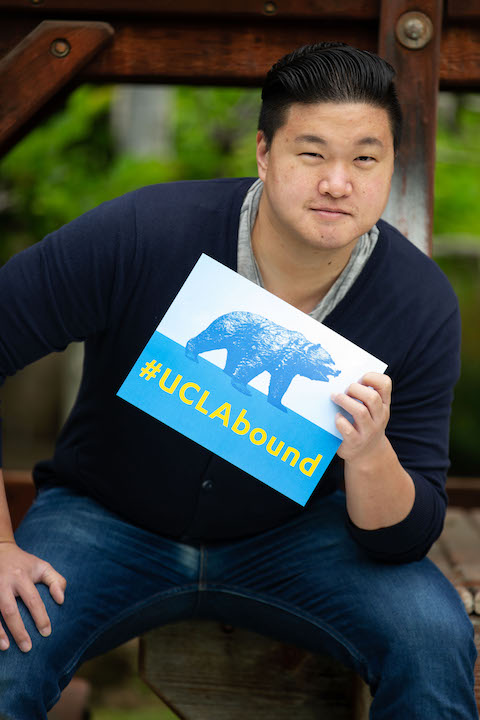 Stepping Forward in Life
To call Joshua Lin a school dropout would be sugar-coating things. The 36-year-old LA native's formal education ended when his Taiwanese immigrant parents abruptly pulled him out of 6th grade. His family belonged to a New Age religion whose prophet believed school "brainwashes children away from God."
Josh's teen years were divided between intense Bible study and underpaid labor as a bicycle courier for his mother's employer. What little money he earned, the family confiscated. His only escape came through reading, and the public library became his sanctuary.
At 22, Josh broke with the church and his family, leaving home penniless and uneducated. He found work as a personal trainer and part-time property manager, but secretly dreamed of returning to school.
In 2015, he passed the GED and enrolled at Santa Monica College. Financial setbacks and bouts of depression forced Josh to take detours, but after a bumpy start, he began earning top grades in his courses. He joined the Scholars Program, and found an "auntie" in counselor Audra Wells. "She's pretty much held my hand through the entire process," he said.
Josh credits a course in symbolic logic taught by Paul Klumpe as the turning point in his intellectual awakening. "At the tender age of 35, I started formulating my own ideas versus doing what I'm told or going through the motions."
Josh graduates from SMC with an Associate degree in General Science and a near-perfect 3.95 GPA. Although accepted to Columbia University and UC Berkeley, he has decided to transfer to UCLA, with plans to study law and become a corporate litigator.
Check out more Graduation Stories.
---
Help Support SMC Student Scholarships!
Please consider making a contribution by visiting the Santa Monica College Foundation to support the student scholarship program!