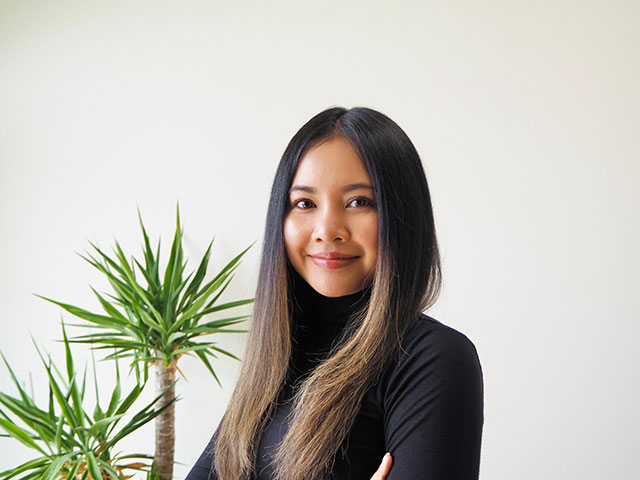 Galvanized by Geography
At a mathematical modeling conference, in one of those light-bulb moments, Laphatrada Richards knew that GIS — "geographical information systems," or the technology used to map how human activity impacts everything on the earth's surface — was her destiny.
GIS data analyst will be Laphatrada's fourth career. Her former professions include technical assistant at a microchip factory, medical assistant in a hospital dermatology unit, and dental assistant.
The 30-year-old Thai immigrant grew up poor in Bangkok, the child of a single mom working as a golf caddy. Laphatrada was identified early as gifted, but was forced to leave school at 16 due to an unplanned pregnancy. Undeterred, she returned for her GED, an Associate degree in business, and a medical assistant certificate.
In 2014, she decided to start fresh in New York. Laphatrada began taking ESL classes, then earned a dental tech certificate. With her husband, Thomas, and her son Pat, she moved to Santa Monica in 2018. Laphatrada found work in an orthodontist's office until COVID-19 shut it down. Unemployed, she signed up for more ESL classes through SMC. That segued to college-level English and computer coding courses. A STEM counselor hooked her up with the GIS conference, where Laphatrada's team snagged first prize with a coronavirus prevention and mortality-reduction model.
Laphatrada is earning Associate degrees in business and economics, but she'll take two GIS prerequisites and a Python programming course this summer so she can transfer to UCLA as a geography major. Her goal is to work with ESRI, a GIS systems leader.