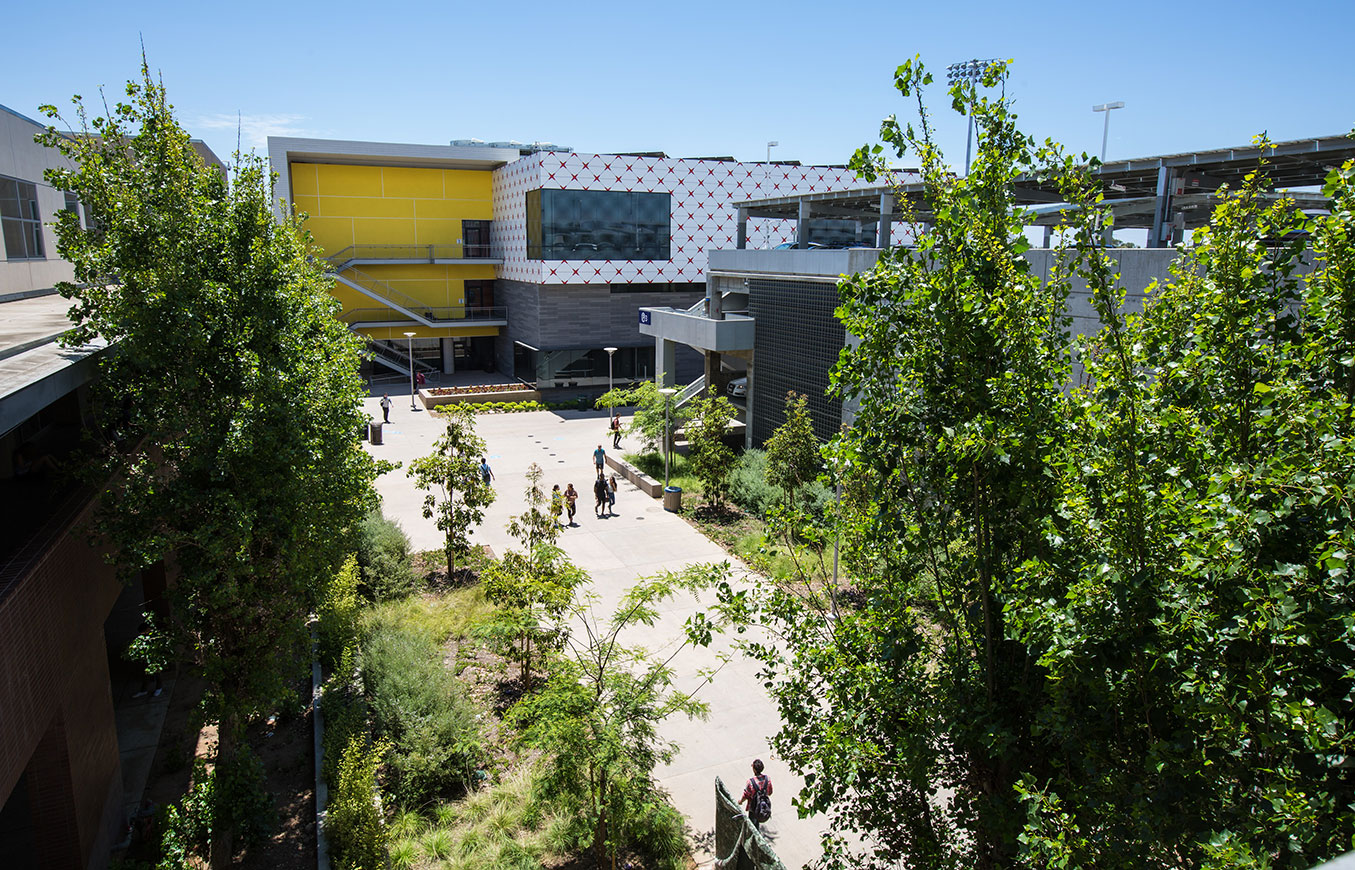 SMC Offers the Best Value and Lowest Tuition!
Compare Costs to Attend Full Time Every Year

Cost by Type of College
Private College

$31,231

UC

$13,950

CSU

$6,759

SMC$1,345
With classes at only $46 a unit, Santa Monica College offers a world-class education at much more affordable prices than UC, CSU, and private colleges.
How Much You Save
Students can save a ton of money and minimize loans by starting at SMC and then transferring to a four-year university or using their degree or certificate to get a job.
Same GE classes for 80% less than the California State University

Same GE classes for 90% less than the University of California

Same GE classes for 97% less than private universities
SMC Promise Program: Free Tuition for New, Full-Time Students
First-time, full-time, first-year FREE! If you graduated from high school anywhere in California, you're eligible for free enrollment in classes, free Student ID card, free Associated Students membership, and free health fee! We will also help you offset the costs of textbooks with up to $1,200 in textbook vouchers!
Free Tuition and Textbook Vouchers
Tuition and Fees
Classes are only $46 a unit for California residents. On average, it costs just $1,350 per year to attend SMC full time. Almost 75% of SMC students receive financial aid and pay very little to attend thanks to the Promise Grant.
Financial Aid & Scholarships
There are tons of great programs that make it easy to start your college education. About 3 out of 4 students receive financial aid and pay close to nothing to attend. Most qualify for the California Community College California College Promise Grant, which waives enrollment fees and offers a reduced cost for health and parking fees for qualified California students. SMC also offers more than $800,000 in scholarships for students every year.
Financial Aid and Scholarships
Become an SMC Student Today!
Take advantage of all the benefits as a Santa Monica College. Apply today to get started.