Aug 23, 2016
'CORA' Wins Best Short Film at Prague Independent Film Festival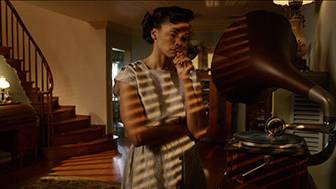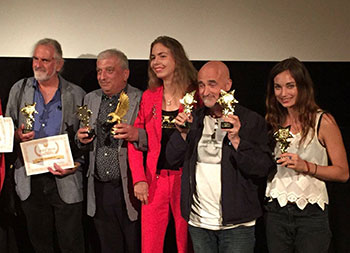 Santa Monica College (SMC) is pleased to announce that CORA—a short film written and directed by SMC student Kevin Maxwell—won Best Short Film at the 2016 Prague Independent Film Festival (PIFF). The winners of the first edition of the four-day festival—which took place in Prague, the Czech Republic—were announced on August 18.
The film festival accepted 291 submissions from professional filmmakers from all over the world, and only 33 were selected by an international jury. While most of the films were Czech Republic premieres, films from USA, the UK, Spain, Russia, Bulgaria, France, Lebanon, and Germany were also screened.
CORA tells the story of an African-American woman—played by Latarsha Rose—who fights racism and domestic abuse in the 1960s only to face the toughest choice of her life. CORA was also screened at The 19th American Pavilion Emerging Filmmaker Showcase at the 2016 Cannes Film Festival, and was shortlisted for a 2016 BAFTA U.S. Student Film Award.
"CORA is an incredibly powerful film that embodies the very essence of what we're doing at Santa Monica College's film production program. Not only was this film rigorously conceived and executed, but it also has something meaningful to say about racial and domestic relations in the US in the 60s—and today," said Salvador Carrasco, Head of SMC Film Production. "The PIFF award is terrific, of course, because it gives further legitimacy to our budding filmmaking program, but the real standout here is how 30 SMC students from all walks of life brought their talent, passion, and impeccable work ethic to help materialize Kevin's dream of telling his grandmother's story on the big screen."
SMC's nascent film production program has released eight short films so far, all of which have gone on to receive regional, national and international recognition. For more information visit the Prague Independent Film Festival website.
SMC offers an Associate of Science degree and Certificate of Achievement in Film Production. To learn more, visit smc.edu/filmproduction or email Carrasco_Salvador@smc.edu. The film program—as well as the films that come out of it— is on YouTube as the "Santa Monica College Film Program" channel.
# # #​