Aug. 31, 2016
Santa Monica College Foundation Awards Over $170,000 in Grants to Faculty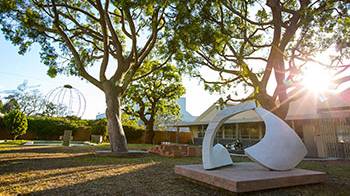 Grants for President's Circle Award for Innovation and Progress, Chair of Excellence, and Margin of Excellence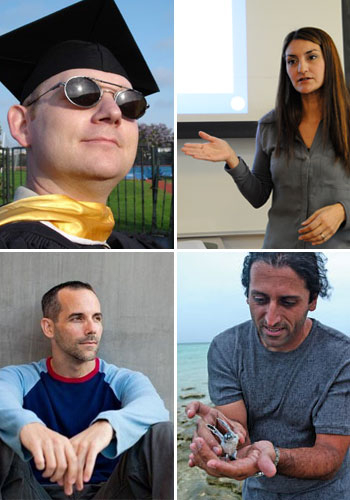 The Santa Monica College Foundation is pleased to announce that it has awarded a total of over $170,000 for a "President's Circle Award for Innovation and Progress", four "Chair of Excellence" grants, and 22 "Margin of Excellence" mini-grants to Santa Monica College (SMC) professors.
"These awards represent the truly distinctive and innovative learning experience that Santa Monica College ­­professors provide to our diverse student body," said Lizzy Moore, SMC Interim Dean of Institutional Advancement. "We are extremely grateful to the many donors who make it possible for the SMC Foundation to support faculty excellence and thereby, student success."
The winner of the SMC Foundation's "President's Circle Award for Innovation and Progress"—an award of $33,500—was Art Professor Christopher Badger and the SMC Art Department. The award will fund the modernization of three design classrooms to streamline the teaching and learning experience including upgrading the audio systems, improving the efficiency of the demonstration tables, and more.
The SMC Foundation also gave out four Chair of Excellence Awards—for $15,000 over three years—to the following recipients:
SMC Life Science professor Dr. Garen Baghdasarian for The Chair of Excellence in Life Science: The award will make it possible for SMC students and faculty to participate in collaborative research—on the effect of global warming, increased seawater temperature, and lowered pH on coral reefs—in Hawaii alongside counterparts from graduate institutions like the University of Hawaii, Oregon State University, and Victoria University, among others.

SMC Communications professor Nate Brown for the Chair of Excellence in Communications: The award-winning SMC Debate Team and its coaches—which has won parliamentary debates against the Japanese national debate team, and won first place at the Loyola Marymount University California Cup Tournament, among others—will use the funds from Debate Team Coach Brown's award to travel to the next three national championship tournaments, beginning in 2017.

SMC Sociology professor Dr. Rebecca Romo for the Chair of Excellence in Philosophy & Social Sciences: Dr. Romo will use her award to take several SMC sociology students to attend the annual Pacific Sociological Association Conference over the next three years. The students will participate on a panel with Dr. Romo—a former community college student and Ronald E. McNair Scholar (a designation for low-income, first generation college students who want to study at the doctoral level)—to talk about the challenges and advantages of being a community college student.

SMC Dance professor Mark Tomasic for the Chair of Excellence in Performing Arts: Tomasic will use his award to work on developing the SMC Dance Department Pathways Program. The program seeks to establish a connection to Santa Monica Malibu Unified School District (SMMUSD) students from the 4th grade level through matriculation to attend SMC and onward to a four-year university. The award will allow SMC students to go to SMMUSD middle schools and give lectures and demonstrations, provide tickets to 500 7th graders to attend a dress rehearsal to one of SMC's performance ensembles, and also to increase the number of "High School Dance Days" offerings which brings students from SMMUSD and other high schools outside the district. The award will also allow for the creation of an artist-in-residence program with faculty from universities that SMC is seeking to develop transfer agreements with.
The SMC Foundation also awarded 22 Margin of Excellence mini-grants in varying amounts totalling $80,292. The winners—from SMC's Art, Athletics, Business, Communications & Media Studies, Counseling, the Disabled Students Center, Dance, English, History, Latino Center, Life Science, Math, Music, and Physical Science departments, as well as its library—will use their grants to purchase student computer stations, mindmapping assistive software, supplies for lab-based classes, and more. It will also fund special instructional projects such as a collective songwriting and community concert with the Grammy award-winning Chicano rock band Quetzal; a multi-year study on the effect of global warming; time management workshops; as well as professional development for basic skills math instructors; and for SMC's Latino Center and Black Collegians programs' "Brother-to-Brother" and "Sister-to-Sister" mentoring programs which pairs SMC students—who serve as mentors—with John Adams Middle School students.
For more information on faculty grants and other opportunities to support Santa Monica College faculty, programs and students, visit the SMC Foundation website.
# # #​