May 2nd, 2018
No Room for Hate at Santa Monica College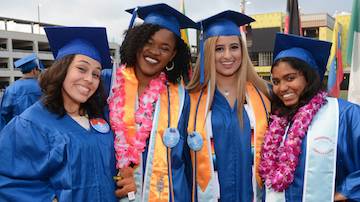 The following statement was provided by the Santa Monica College Police Department on May 2 in response to press inquiries regarding a May 1 incident on the SMC Performing Arts Campus.
On May 1, 2018, at approximately 6:35 p.m. a call was received by the Santa Monica College Police Department regarding a physical altercation in progress in the parking lot of the SMC Performing Arts Campus on 1310 11th Street, Santa Monica. The first officer arrived within one minute of the initial call.
During the investigation, 80-year old Fredric Allan Shinerock of Los Angeles was taken into custody for misdemeanor 243.2 of the California Penal Code, which prohibits battery on school property. Mr. Shinerock was subsequently cited and released in the field. The case will be presented to the Santa Monica City Attorney's Office to review the facts and determine appropriate action. The incident is being classified as a hate crime. This investigation is ongoing and we urge anyone with additional information to please contact the Santa Monica College Police Department at (310) 434-4300 and ask to speak to the Sergeant on duty regarding case number 18-216.
Chief Johnnie Adams
Santa Monica College Police Department
To this statement, SMC Superintendent/President Kathryn E. Jeffery further added
Santa Monica College is an institution that prides itself on inclusivity and diversity and we will continue to do our utmost to uphold our commitment to provide a safe and inclusive learning environment. We will take immediate and evident action to reinforce to our students, college community, and guests that there is no room for hate at Santa Monica College.
Kathryn E. Jeffery, Ph.D.
Superintendent/President, Santa Monica College