April 17, 2019
New RaiseMe Micro-Scholarship Program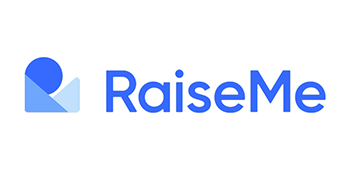 Santa Monica College Introduces New RaiseMe Micro-scholarship Program to Revolutionize Transfer
Unveiled as Part of Partnership with Loyola Marymount University, a Top SMC Transfer Destination
SANTA MONICA, CA—Students enrolled at Santa Monica College (SMC) who hope to transfer to a four-year institution may now begin earning scholarships directly from universities as soon as they begin their higher education journey at SMC. This service for SMC students is a new joint student success initiative in partnership with the college preparedness platform RaiseMe.
On RaiseMe, community college students earn incremental "micro-scholarships" for strong academic performance, involvement in extracurricular activities, and other achievements that support their academic growth and progress towards eventual transfer to their four-year college/university of choice. Students can begin to earn these transfer micro-scholarships from participating four-year institutions as early as their first semester at SMC—money that represents a guaranteed minimum of financial aid that they would receive upon applying and being accepted to a participating school.
Rewarding Transfer Progress with Incremental Micro-Scholarships
RaiseMe micro-scholarships are designed to reward achievements and tasks that prepare students to be successful transfer candidates, while simultaneously providing a preview into financial aid available to transfer students from participating in four-year colleges. Loyola Marymount University (LMU), located just miles away from SMC's campus, has for several years been a leading transfer destination for SMC students and was one of the first four-year universities to begin offering RaiseMe micro-scholarships when the program was expanded to community college students in early 2018.
"SMC consciously strives to provide support services and resources to help our students transfer to great institutions like LMU; the RaiseMe platform compliments our efforts so it just made sense for SMC to help pilot the program in Southern California," said Dr. Janet Robinson, SMC Transfer Center faculty leader. "The number of RaiseMe partners offering micro-scholarships to community college students will continue to grow over time, so we're excited for what the partnership will mean for SMC students!"
SMC transfers more students to Loyola Marymount University than any other California community college and holds an unbroken 28-year record as the state's leader in transfers to the University of California.
Tom Gutto, Loyola Marymount University's director of transfer admission and enrollment services, said: "LMU is proud to be a transfer school of choice for so many talented Santa Monica College students! LMU's partnership with RaiseMe not only puts these students on the right path to meeting admission requirements but also promises to ease financial obstacles along the way."
Several examples of achievements that SMC students can now use via RaiseMe to earn transfer micro-scholarships from Loyola Marymount University include:
$125 for each "A" in a 100-level course
$100 for each leadership position in an activity, up to $200 per year of community college
$200 for being a Phi Theta Kappa Member
$100 for meeting with a Loyola Marymount University transfer advisor
SMC students can join RaiseMe for free and begin earning micro-scholarships for their progress at any point before applying for transfer. They will join more than 1,000 community college students nationwide who have now earned transfer micro-scholarships on RaiseMe, with momentum picking up quickly on community college campuses across Southern California.
RaiseMe micro-scholarships function as incremental financial aid awards offered to prospective students before they apply. Through RaiseMe's micro-scholarship tool, students are incentivized to be better prepared academically and more informed about scholarships available to them for their academic performance and readiness during college. The platform has been featured on PBS NewsHour and the New York Times, among others.
This new offering is part of a broader movement among two-year and four-year universities across the nation to provide additional resources to students in supporting their transfer pathways and their student success. In 2018, micro-scholarship programs for community college students were introduced on RaiseMe, with the hopes of serving the hundreds of thousands of community college students who aspire to transfer to a four-year institution.
Across the country, a growing number of four-year colleges and universities are offering transfer micro-scholarships to community college students through RaiseMe, including Arizona State University, Whittier College, and the Dominican University of California.
For more information on RaiseMe, contact Cecilia Xia, communications manager at press@raise.me or call 310-408-6856. To sign up on RaiseMe for free, SMC students can visit the SMC Transfer Counseling and Services webpage.
About RaiseMe
RaiseMe is on a mission to expand access to higher education by transforming the way billions of dollars in college scholarships are distributed each year. Rather than waiting until the end of high school or community college to award scholarships, which is too late to impact students' four-year college ambitions or application decisions, RaiseMe enables students to earn college scholarships throughout high school or community college, based on their individual progress and development. Whether it's getting good grades, volunteering in the community, or leading a club, students on RaiseMe receive scholarships based on their unique skills and experience. Since launching in the fall of 2014, students in 3 out of every 4 high schools in America have earned over $4 billion in scholarships from 300+ colleges. Learn more on the RaisMe website.
About Santa Monica College
Founded in 1929, Santa Monica College is a California Community College accredited by the Accrediting Commission for Community and Junior Colleges (ACCJC) of the Western Association of Schools and Colleges (WASC). In addition to being California's leader in transfers to the University of California system, the University of Southern California, and Loyola Marymount University, SMC also offers more than 110 career training degrees and certificates. SMC provides news and cultural enrichment through its NPR radio station KCRW (89.9 FM) and The Broad Stage at the SMC Performing Arts Center as well as lifelong learning through distinctive programs such as its Emeritus Program for older adults.