January 22, 2020
"Out of Touch" World Premiere Feb. 1
SMC to Hold World Premiere of Film Co-Produced with Hollywood Foreign Press Association & Keslow Camera Feb. 1
Along with "Out of Touch", Award-winning Shorts "Once upon a Woman" and "Hinge" will also be screened
SANTA MONICA, CA—The Santa Monica College (SMC) Film Program will hold the world premiere of "Out of Touch", a short film co-produced with the Hollywood Foreign Press Association and Keslow Camera at 6 p.m. on Saturday, Feb. 1. The premiere will take place at the SMC Center for Media and Design, in the state-of-the-art main theater (CMD Room 180), 1660 Stewart Street in Santa Monica.
Written and directed by SMC alum Bobby Murphy with students from the college's Film 33: Making the Short Film class serving in various capacities as crew, "Out of Touch" is set in a near-future dystopian Los Angeles. Refugees and immigrants live under the shadow of an authoritarian regime, and a conservative politician must put her prejudices aside and take action, lest she lose her daughter forever.
The HFPA helps finance the making of one narrative Film 33 project each semester with a grant of $15,000, while Keslow Camera supports the program with pro bono camera and lens packages. SMC films have also received support from Enhanced Media, Roundabout West, and Cinemadamare in Italy, among others.
During the Feb. 1 world premiere, the SMC Film Program will also showcase and screen these two recent award-winning productions:
"Hinge" directed by SMC alum Lisa Mayo—in which a mentally unstable man stops taking his antipsychotic medication, and fixates on his new neighbors, a lesbian couple with an idyllic life—has been an official selection at six regional and international film festivals including the Golden State Film Festival, the Dumbo Film Festival inNew York, and the Queerbee LGBT Film Festival in the U.K. The film has also been either a finalist or semi-finalist at five international film festivals including the Woman Deliver Film Festival and the Blow-Up International Arthouse Filmfest in Chicago. "Hinge" has won Best Short Film at the Prague Independent Film Festival; Best Film Score at the Vienna Independent Film Festival; and director Lisa Mayo won Best Emerging Filmmaker at the Santa Monica International Film Festival.

"Once Upon a Woman"—directed by veteran and SMC alum Wayne Hodges—is a revisionist Western set after the Civil War in which both cowboys and Indians struggle with personal conflicts, framed against the approach of the railroad and impending doom. The film has been an official selection at eight regional and international film festivals including the LA Shorts International Film Festival, Prague Independent Film Festival, and the Culver City Film Festival. It has also won six awards including Best Western at the Silver State Film Festival in Las Vegas; Best Student Short at the Marina del Rey Film Festival; and Best Westernat the Silicon Beach Film Festival.
The premiere will be hosted by SMC Film Program faculty lead Salvador Carrasco, with a Q&A led by SMC alum and Rotten Tomatoes critic Alci Rengifo, this year's recipient of The Los Angeles Film Critics Association (LAFCA) Ruth Batchelor Scholarship.
Those interested in attending the Feb. 1 world premiere are requested to RSVP: Carrasco_Salvador@smc.edu. Parking in the Center for Media & Design's structure is free on the weekends, although rideshare and public transportation is always a good idea and highly recommended.
SMC's Film Production program offers an Associate in Science degree and Certificate of Achievement in Film Production. In the six years since the SMC Film Production was launched, 19 thesis films out of the Film 33 class have garnered more than 147 nominations and 74 wins at regional, national, and international festivals. To learn more, visit the program's website smc.edu/FilmProduction. The film program—as well as the films that come out of it—is on YouTube as the "Santa Monica College Film Program" channel.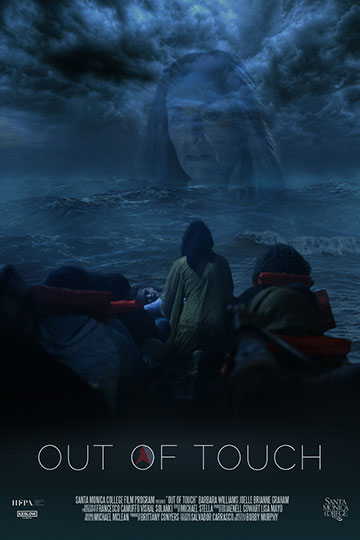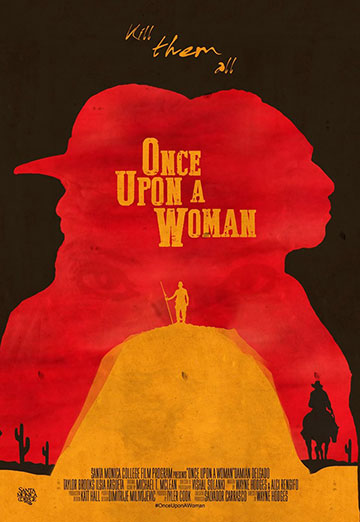 # # #
About Santa Monica College
Founded in 1929, Santa Monica College is a California Community College accredited by the Accrediting Commission for Community and Junior Colleges (ACCJC) of the Western Association of Schools and Colleges (WASC). In addition to being California's leader in transfers to the University of California system, the University of Southern California, and Loyola Marymount University, SMC also offers more than 110 career training degrees and certificates. SMC provides news and cultural enrichment through its NPR radio station KCRW (89.9 FM) and The Broad Stage at the SMC Performing Arts Center as well as lifelong learning through distinctive programs such as its Emeritus Program for older adults.