June 8, 2020
Sandra Evers-Manly 2020 Commencement Speaker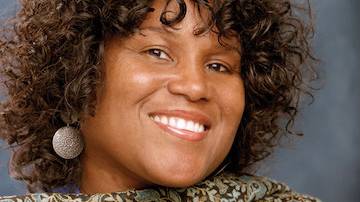 Santa Monica College 90th Commencement Ceremony Live Online on June 26
Sandra Evers-Manly of Northrop Grumman Corporation to Deliver 2020 Commencement Speech
SANTA MONICA, CA— Santa Monica College (SMC)
The Santa Monica College 90th Commencement Ceremony will be online this year as a virtual event due to restrictions on large-scale, in-person events during the COVID-19 pandemic.

Sandra Evers-Manly, Vice President, Global Corporate Responsibility at Northrop Grumman Corporation, has been selected to be the 2020 commencement speaker.
Festivities will start promptly at 5 p.m. Friday, June 26. Families and friends from all over the world can go to the college's website smc.edu to enjoy the ceremony, congratulatory speeches, and "Move the Tassel Moment" for the graduates. Special personal quotes, photos, and short videos of graduates celebrating their academic achievement will also be available to view.
About 912 of the 5,567 students who have earned degrees and certificates are expected to take part in this year's graduation.
"When Sandra Evers-Manly was recommended to be the commencement speaker for the Class of 2020, we had no idea how prescient the choice would be," said Dr. Kathryn E. Jeffery, SMC Superintendent/President. "Ms. Evers-Manly represents the excellence of Black America, with accomplishments that span leadership at one of the most recognizable companies in the world; advocacy for diversity in STEM; and a rich legacy of championing civil rights. I am very excited that she said 'Yes' to our speaker invitation."
Graduates will be able to download their personalized tribute video to share on social media. They can also tag their pictures and videos with #ProudToBeSMC on Twitter, Facebook, and Instagram.
Evers-Manly was a junior in college when she took a summer intern position with Northrop Grumman more than two decades ago. She rose through the ranks to become the company's Vice President of Ethics and Diversity, and then advanced to her current position as Vice President, Global Corporate Responsibility. She has watched the company grow over the years and helped develop its commitment and appreciation of diversity and inclusion. DiversityInc magazine recently named the company as one of the top 50 companies for diversity in America. Ranking at 15, the company has been on the list for the past 11 years. Northrop Grumman is an inclusive workplace where people are valued for their ideas, experiences, and contributions.
Evers-Manly is also president of the Northrop Grumman Foundation, which she was instrumental in founding and subsequently building. The Foundation is committed to promoting STEM-related national education initiatives. A strong advocate for STEM education, she has received the National Society of Black Engineers (NSBE) Gene Washington Champion Award for promoting diversity in STEM, as wellas the prestigious Chairman's Award from Hispanic Engineers National Achievement Awards Conference (HENAAC).
Evers-Manly comes from a civil rights family and is a cousin of slain civil-rights activist Medgar Evers, and is a longtime advocate of diversity and inclusion in education, the workplace, and everyday life.
Evers-Manly is a past president of the Beverly Hills/Hollywood chapter of the NAACP and a member of the Defense Industry Initiative on Business Ethics and Conduct Working Group.
In 1991, she founded the Black Hollywood Education and Resource Center (BHERC), a nonprofit "dedicated to advocating, educating, researching, developing, and preserving the history and future of black images in film and TV, while also supporting the early work of student filmmakers who have gone on to become blockbuster directors." The organization has helped to supply more than $4 million in film equipment and scholarships to date.
Evers-Manly has been executive producer of several films, including Last Breeze of Summer, nominated for an Academy Award for Best Live Action Short. She has also been honored for her leadership by numerous organizations, including the March of Dimes, the Anti-Defamation League, the City of Los Angeles, the Los Angeles Brotherhood Crusade, and the Fishing School, to name a few. In October 2018, she released her first children's book, Raised Up by Mrs. Manly and Her L's, from which all proceeds go to charitable organizations.
Evers-Manly is a graduate of the University of Southern California with a Bachelor's degree in Public Administration and, in 2019, received the USC Alumni Association's Outstanding Alumni Merit Award.
For more information on the June 26 virtual SMC graduation, please contact Kiersten Elliott, Dean of Community & Academic Relations at Elliott_Kiersten@smc.edu. And for details on the graduation—including the program—go to smc.edu/graduation.