November 17, 2020
SMC & Santa Monica Chamber of Commerce Launch Mentorship Program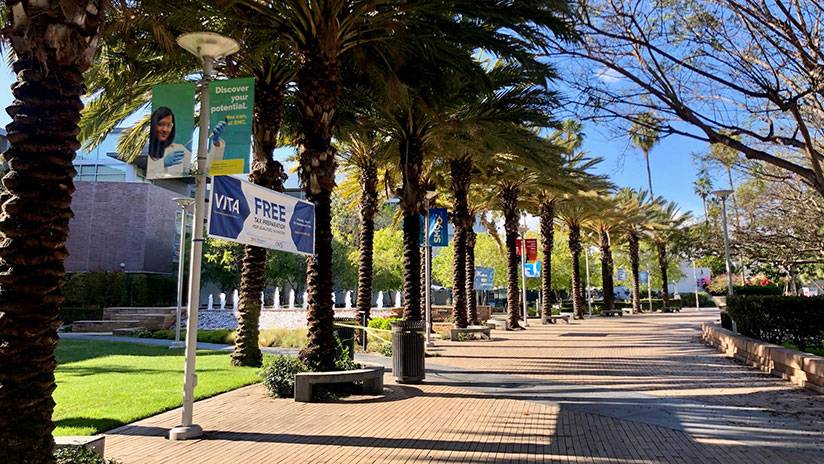 Santa Monica College and Santa Monica Chamber of Commerce
Launch New Mentorship Program
Remote-platform Program Connects Students with Business Leaders
SANTA MONICA, CA — Santa Monica College (SMC) and the Santa Monica Chamber of Commerce (the Chamber) have teamed up to start the Santa Monica NextGen Leadership Mentor Program. The SMC Workforce Development Program, SMC Office of Special Programs, and SMC Career Services Center are collaborating with the Chamber to partner minority students with Chamber members who have experience related to the student's field of study and cultural background. The program connects SMC students through the virtual Zoom platform to mentors — Santa Monica-based business owners, entrepreneurs, and industry professionals — who can offer guidance and learning opportunities beyond the classroom.
"Our goal is to help students develop leadership skills, teach them how to network, create professional relationships, and find internships that help prepare them for a career," said SMC Adelante/Black Collegians Counselor Chris Baccus, who leads the mentorship program. "Using a virtual platform for this program is going to make a real difference, because it offers everyone the flexibility to engage at times that are nontraditional, such as evenings or weekends." The program includes weekly hour-and-a-half mentoring sessions, with weekly journals expected from students after each session.
Mentors are Santa Monica Chamber members representing a variety of fields, including banking, real estate, marketing and public relations, entrepreneurship, and hospitality. "To find the 30 students for the program, a survey was sent to more than 1,200 Black Collegians and Adelante students, with over 100 responses of interest to participate in the program," said SMC Career Services Center Advisor Ann Marie Leahy, who worked on developing special training sessions to bring expertise to the table and help mentors, mentees, and others involved in the program communicate and connect.
"SMC and the Chamber of Commerce have a long and supportive relationship, and we've worked together in many capacities," said SMC Associate Dean of Career Technical Education Sasha King. "We have a state mandate to develop and strengthen business engagement and workforce learning, and to fill in the skills gaps. The remote mentoring program brings all the pieces together, along with strong leadership in designing and implementing the program."
"We recognize that Santa Monica needs to develop a diverse skilled workforce. It's important to the success of the city, now and in the future," said Santa Monica Chamber of Commerce President Laurel Rosen. "The Chamber is always looking for opportunities to develop relationships between SMC students and the business community." The Chamber's education outreach programs also include the popular Career Day, which has brought business and industry leaders to Santa Monica High School for more than two decades to present informative panels on careers and employment opportunities.
For more information, please call the SMC Public Information Office at 310-434-4454.
# # # #
About Santa Monica College
Santa Monica College — a proud member of the Santa Monica Chamber of Commerce — is a California Community College accredited by the Accrediting Commission for Community and Junior Colleges (ACCJC) of the Western Association of Schools and Colleges (WASC).
About Santa Monica Chamber Foundation
The Santa Monica Chamber Foundation designs and advances educational and workforce development opportunities that strengthen the local and regional economy. By leveraging the power of the business community and experts from across the city, the Foundation builds partnerships and programs that demonstrate collaboration and seeks innovative solutions that yield measurable and transformational impact.
The Foundation is the nonprofit arm of the SM Chamber and is overseen by an independent Board of Directors.
# # #