May 7, 2021
Two SMC Student Films Headed to San Diego Int'l ShortsFest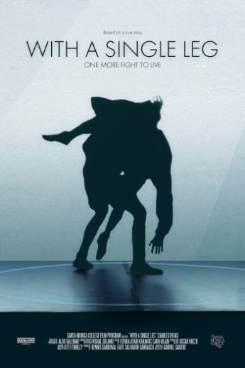 Two Santa Monica College Student Films Selected for San Diego International ShortsFest
Russo Brothers also Award $8k Grant to Support SMC Student Film
SANTA MONICA, CA — Two films by students in the Santa Monica College (SMC) Film Production Program have been selected to screen at the San Diego International ShortsFest May 14-16. The festival selected the sports drama With a Single Leg for the Student Film, Human Rights/Social Impact Issues category, and the coming-into-being story Old Cliff Rising for the Student Film, Drama category.
With a Single Leg, based on the true story of Jeremy Montes, is a powerful story about a champion Latino wrestler and the challenges in his life after being diagnosed with cancer. "Our main goal when we set out to make this film was to involve the community in the process," said Dennis Sandoval, the film's producer. "The real Jeremy's father was involved and depicted in the movie, we worked with the local schools and wrestling gyms, and even used their wrestlers to perform in our scenes. The idea was to make our film a community effort because the community itself lost a great kid in Jeremy Montes. Santa Monica College was instrumental in bringing our story to life." The film was written and directed by Gabriel Santos. Cast includes Charles Rojas, Elizabeth Hernandez, Brian Wayne Hodges, and Pablo Nunez.
Old Cliff Rising is a dark comedy/drama about an older disabled man, isolated and living in a small desert town in the middle of nowhere, who transforms himself after a lifetime of disillusionment. "Old Cliff was inspired by a figure that the film's director knew, and the team thought it was an important character to portray, because our society tends to turn away from the experience of life after a certain age," said Joelle Brianne Graham, the film's producer. "Cliff has had his share of misfortune over the decades, and become a bitter recluse. But, in some ways the film is also a coming-of-age story, because as Cliff finally reaches a breaking point, he is forced to reckon with his childhood, and ultimately takes that first step toward becoming his own man and embracing life. The team wanted to put the message out there that it is never too late." The film was written and directed by Curt Roland. Cast includes Robert Paden, Anna Maiche, Bryan Okes, Fanny Veliz, Carrie Finn, Grant Anstine, Sebastian Escamilla, Jake Elizalde, and Bennet Line.
"I am thrilled that With a Single Leg and Old Cliff Rising have been selected to screen at the prestigious San Diego International Film Festival," said Salvador Carrasco, who heads the SMC Film Production Program and also serves as executive producer for his students' film projects. "Not only are these shorts competing as student films, but also in categories like Human Rights and Social Impact Issues, which speaks volumes for the kinds of films our SMC students are interested in making: socially relevant and impactful stories."
Russo Brothers Award Film $8k Grant
Another SMC film project that has garnered professional attention — Leaving the Factory — was awarded The Russo Brothers Italian American Film Forum grant of $8,000 on April 19 by the National Italian American Foundation (NIAF) and the Italian Sons and Daughters of America (ISDA). The grant was established by the renowned brothers Anthony Russo and Joseph Russo to help fund films exploring the Italian American experience.
"When I was a child, every Women's Day, my teacher told me the story of these Italian immigrant women who died fighting for their rights in an American factory," said the film's writer and director, Alessia Crucitelli, who developed the project under SMC professors Simone Bartesaghi's and Salvador Carrasco's mentorship. "As an Italian immigrant myself, I feel a particular responsibility to uncover this untold story of the Italian-American canon; this story of women who journeyed to America yearning to breathe free, but instead found themselves on the front line fighting for their rights and a brighter future."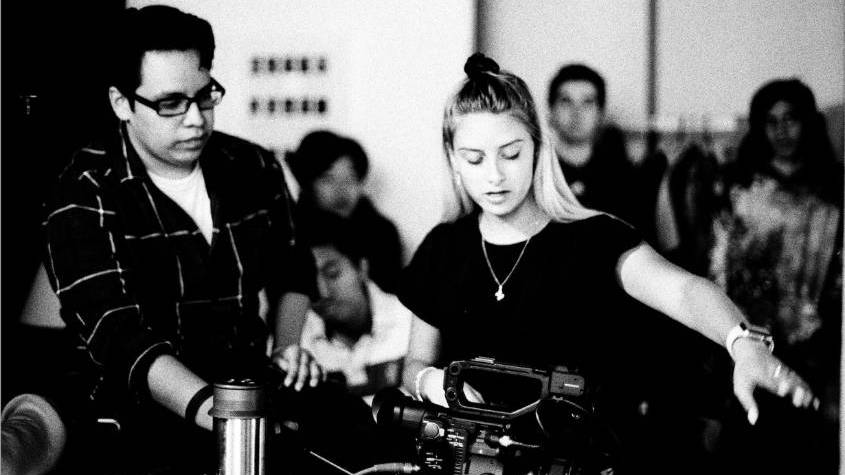 "The Russo grant confirms one of my tenets about film: There is no reason why a project of substance — a film that has something meaningful to say — should not be commercial as well," said Carrasco. "The fact that the Russo brothers, the directors behind some of the most profitable movies ever made (from the Marvel Cinematic Universe franchise), are recognizing one of our SMC projects as being both significant and commercially viable means a lot to us." The film will be screened at NIAF's 47th Anniversary Gala Weekend in 2022.
About Film Production at SMC
SMC student films have won numerous accolades — including production grants from the Hollywood Foreign Press Association (HFPA), co-production sponsorships from Keslow Camera, and the Next Generation Indie Film Awards Foundation grant; the Panavision Limelight Award at the Ojai Film Festival; Best Short at the Vienna Independent Film Festival, Palm Award at the Mexico International Film Festival, several Gold Remi Awards at WorldFest-Houston, Best Short at Port Blair International Film Festival in India, Best Short Drama at the San Diego International Film Festival; Best Short at the Prague Independent Film Festival; Prix Interculturel at the International Festival of Film Schools in Munich; and Winner at the Women's Independent Film Festival, among many others. In addition, SMC short films have been selected to screen in many acclaimed domestic and international film festivals.
SMC offers an Associate in Science degree and Certificate of Achievement in Film Production. Details are available at smc.edu/filmproduction or by sending email to Carrasco_Salvador@smc.edu. The film program and the films that come out of it are available on YouTube as the "Santa Monica College Film Program" channel.
###