June 20, 2021
Nearly 1,000 Grads Celebrate at First-Ever SMC Diploma Drive-Thru Celebration
SANTA MONICA, CA—Cars trickled into the Santa Monica College (SMC) Bundy Campus throughout the day, from 9 a.m. to 5 p.m. on Saturday, June 20. Nearly 1,000 grads, dressed in regalia, many accompanied by family members, participated in SMC's first-ever Diploma Drive-Thru Celebration for the graduating class of 2021. Joyful horn-honking, cries of "I did it!", photographs with joyous family members at designated photo booths, a red carpet, special gift bags courtesy of SMC's Associated Students, and a customized diploma case—these were the highlights of a landmark celebration, involving weeks of planning and 110 SMC volunteers.
The diploma drive-thru event—conducted safely with COVID-19 safety protocols observed—was a first in the college's history, and took place ahead of the virtual commencement ceremony, which will be at 4 p.m. on Friday, June 25. The ceremony, featuring Calif. State Treasurer Fiona Ma as commencement speaker, will be available for streaming world-wide via smc.edu/graduation.
Some notable facts about the graduating class of 2021:
8,131 degrees and certificates will be awarded to 5,135 students
27 Bachelor of Science in Interaction Design awarded (fourth graduating class)
4,306 Associate degrees awarded, including 1,474 Associate Degrees for Transfer and 27 Bachelor of Science in Interaction Design (SMC's groundbreaking baccalaureate program)
The youngest nine graduates are 17 years old and graduate with an Associate degree. The oldest graduate is 94 and graduates with an Certificate of Achievement in Animation Foundation.
The graduating class is 62.5% female; 36.3% male; 1.2% unreported.
For more information about this year's commencement ceremony, visit smc.edu/graduation.
Diploma Drive-Thru Celebration
Photo Credit: Amy Williams / Santa Monica College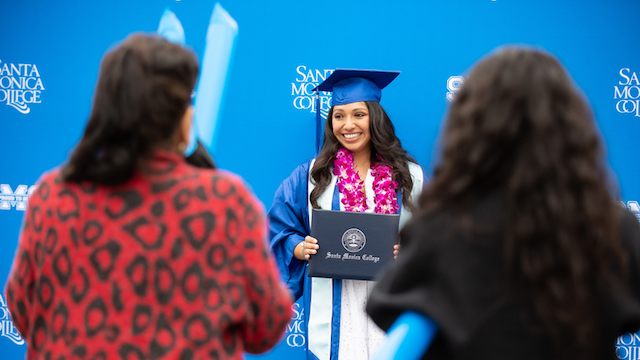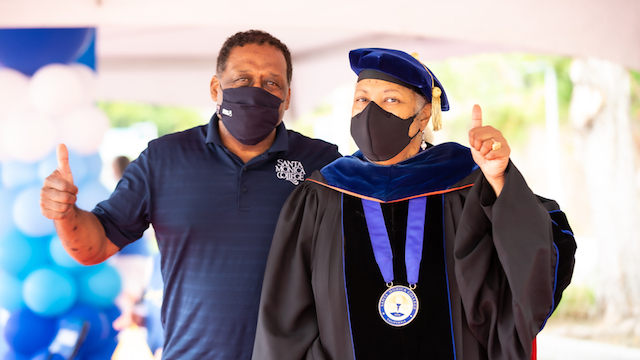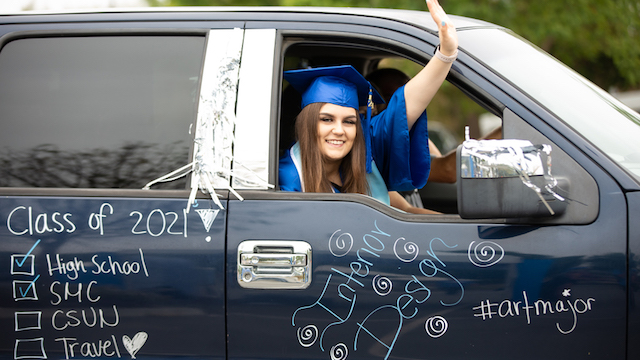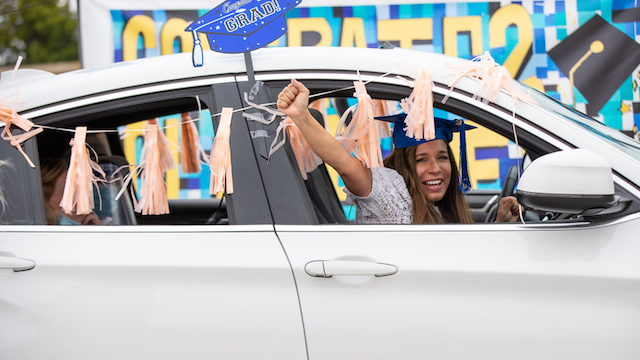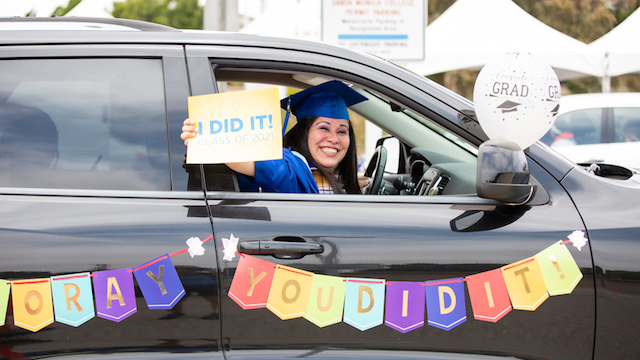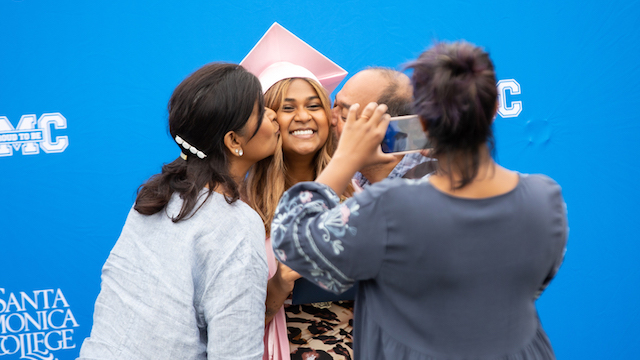 # # # #