August 16, 2022
SMC's Drescher Planetarium Continues Free, Live Virtual Shows in August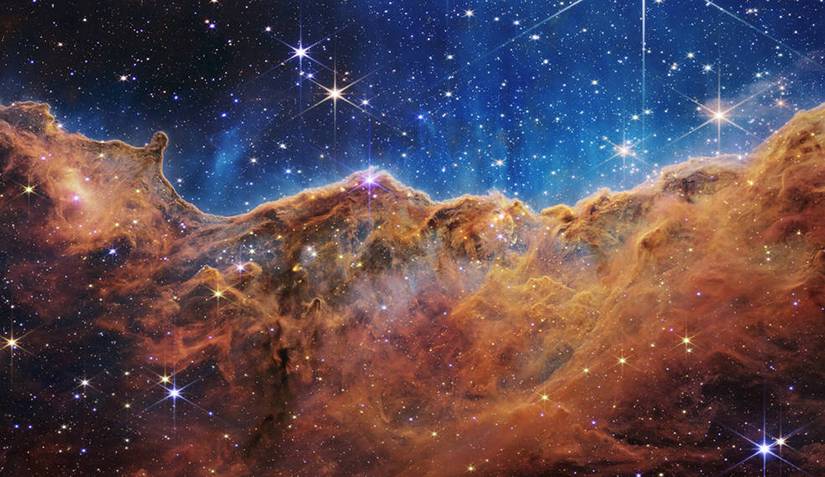 SMC's Drescher Planetarium Continues Free, Live Virtual Shows in August
Shows Explore Early Images from James Webb Space Telescope (JWST)
SANTA MONICA, CA — Santa Monica College's John Drescher Planetarium continues its Friday evening events in August 2022 with free, live virtual shows presented online at smc.edu/planetarium. This month's friendly presentations will explore the early images from the James Webb Space Telescope (JWST).
The Friday evening shows are at 8 p.m. and are preceded by a streamlined virtual digest of the popular Night Sky Show at 7 p.m., offering the latest news in astronomy and space exploration. The shows include the chance to chat with the planetarium lecturers and ask questions.
Planetarium lecturers are currently using the Zoom platform to present shows while the actual on-campus planetarium remains closed due to the COVID-19 pandemic. To attend the shows, the Zoom software must be installed on the viewer's computer. A free download is available at zoom.com.
The August 2022 shows are:
Friday, August 5 & 12, at 8 p.m. (following The Night Sky Show at 7 p.m.): The Big Reveal – Webb's Early Images — Senior Lecturer Jim Mahon and Associate Lecturer Sarah Vincent. With the James Webb Space Telescope settled in its orbital perch near the Earth-Sun L2 point, the first images it has captured are expected to be released in June. This presentation has been scheduled to allow time for possible glitches during the early operational lifetime of this revolutionary instrument, and to consider what has been seen by this point. If JWST falls victim to some type of failure, the show will conduct a postmortem discussion of what happened. Free. Zoom at smc.edu/planetarium.
More information is available online at smc.edu/planetarium or by calling 310-434-3005. All shows subject to change or cancellation without notice.
###
Santa Monica College is a California Community College accredited by the Accrediting Commission for Community and Junior Colleges (ACCJC) of the Western Association of Schools and Colleges (WASC).