February 10, 2022
SMC Presents Free Live Literary Talks & Readings this Spring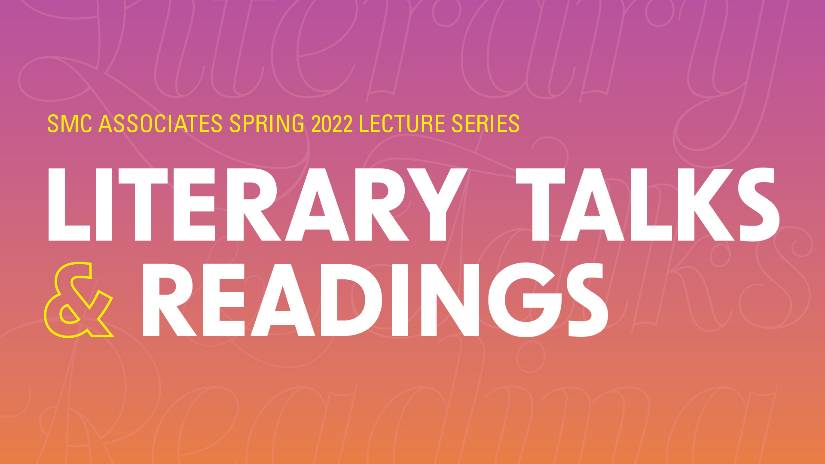 SMC Presents Free Live Literary Talks & Readings this Spring
Literary Series Resumes Online February 24
SANTA MONICA, CA — Santa Monica College (SMC) is pleased to continue its Literary Talks & Readings series featuring a noteworthy spectrum of writers reading from and discussing their works. The ongoing series opens its 2022 spring season on February 24.
All presentations in the series are free, and will be held online as live virtual events. A Zoom link to each talk will be posted with the listing on the SMC Events calendar at smc.edu/calendar. To attend the events, the Zoom software must be installed on the viewer's computer. A free download is available at zoom.com.
The spring 2022 series lineup is:
For more than two decades, the SMC Literary Series has brought to campus such acclaimed writers as Khaled Hosseini (author of the bestselling The Kite Runner), Steph Cha (writer of the popular 'Juniper Song' novels), Audrey Niffenegger (author of the bestselling Time Traveler's Wife), Edward J. Larson (author of the Pulitzer Prize-winning Summer for the Gods: The Scopes Trial and America's Continuing Debate Over Science and Religion), and Viet Thanh Nguyen (author of the Pulitzer Prize-winning The Sympathizer).
Additional information is available by calling SMC's Office of Public Programs at (310) 434-4100.
# # #