June 20, 2021
LA Mode 2022 Virtual Fashion Show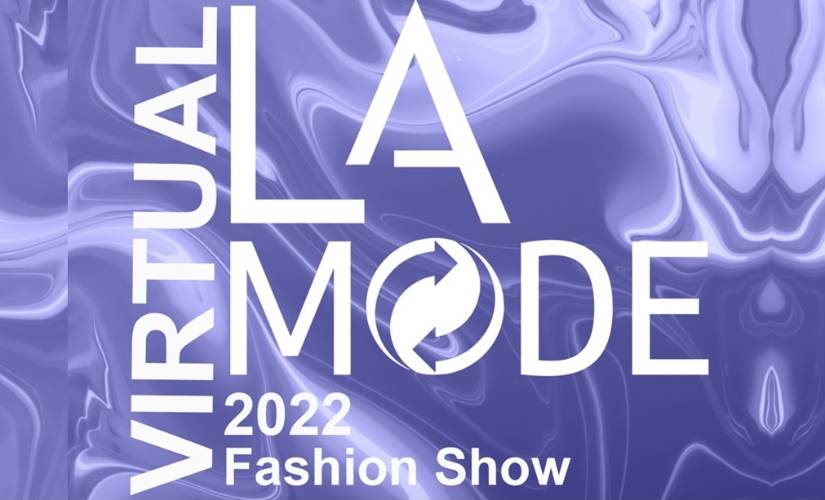 Santa Monica College Presents LA Mode 2022 Virtual Fashion Show
Student Collections Fashion Show Available Online Starting July 1
SANTA MONICA, CA — The Santa Monica College Fashion Program proudly presents LA Mode 2022, the third virtual version of its renowned annual fashion extravaganza showcasing the talents of SMC's fashion design and fashion merchandising students. The show's annual theme this year is "Where Sustainability and Technology Meet Fashion."
The free video of the live virtual event will be available for viewing online starting on Friday, July 1. A link at smc.edu/LaMode takes viewers to the show recording 24 hours a day.
The show's eclectic mix of bridal, casual, cocktail, club, and evening styles will feature collections showcasing each designer's creative direction. Bringing the virtual runway event to fruition was an interdisciplinary effort by SMC's Fashion, Photography, Cosmetology, and Communication and Media Studies departments.
Professor La Tanya Louis, LA Mode's Show Producer and Collections Director, Professor Lorrie Ivas, stylist and SMC Fashion Advisory Board/Industry Judge Director, and Fashion Technology Professor Wynn Armstrong, joined forces with Media Studies Professor Redelia Shaw to develop the virtual runway and conduct interviews with designers. Photography Department Professors Josh Withers and Ed Mangus guided student photographers in capturing the exciting images of the fashion photo shoots, and Cosmetology Professor Deborah Perret helped showcase the distinctive hair and make-up talents of her students.
LA Mode 2022 is a truly collaborative affair that reflects the talents of SMC students from the Los Angeles area, across the United States, and around the world. Designs were developed by students as part of their two-year fashion studies at SMC, both on campus and online.
Industry professionals — designers, stylists, retailers, and costume designers — will judge the collections virtually. Among them are Advisory Board Members and SMC alums, who now — in a full-circle success story — offer internships themselves. Judges will pre-evaluate the collections and select winners in categories that include marketability, creativity, sustainability, and outstanding collection.
The evening will also announce the presentation of the 6th Annual Style and Substance Award to Brenda Cooper, the Emmy Award-winning Costume Designer of the iconic hit TV series "The Nanny" and author of the recently published The Silhouette Solution, (Penguin, 2022). Cooper is also an active participant on the SMC Fashion Advisory Board.
The SMC Fashion Program — available through the SMC Photography and Fashion Department chaired by Professor Josh Sanseri — offers Associate degrees and certificate programs in both Fashion Design and Fashion Merchandising.
More information about the fashion show is available at smc.edu/LaMode or by sending email to LaMode@smc.edu, as well as by visiting @SMClamode on Instagram, SMClamode on Twitter, or SMC LA Mode Fashion Show on Facebook.
###