July 28, 2022
MovieMaker Names SMC Among 40 Best North American Film Schools 2022
Santa Monica College Named to MovieMaker Magazine's List of 40 Best Film Schools of 2022 & Among Top 12 in the U.S. West and Northwest
SANTA MONICA, CA—Santa Monica College (SMC) has been named one of MovieMaker's 40 Best Film Schools in the U.S. and Canada of 2022, and one of the top 12 in the U.S. West and Northwest alongside Stanford University, UCLA, USC, ArtCenter College of Design, and California Institute of the Arts, among others. The annual list recognizes schools that prepare students for every aspect of moviemaking—spanning world-renowned universities as well as rising, surprisingly affordable institutions. SMC was recognized for "outstanding film production training."
"Santa Monica College is a fantastic bet for someone who wants to live in the heart of the film industry without going into debt for years," said Tim Molloy, MovieMaker editor in chief. "If you believe the film and TV industry should be open to people who aren't the children of millionaires — and we certainly do — we need more institutions with the affordability and drive of SMC. In addition to its professionalism and openness to all, it happens to be a beautiful campus in a gorgeous part of the world."
Since its launch in fall 2010, Santa Monica College's award-winning film program has made 30 short films linked to the capstone class, Film 33.
"All of these films have won awards at domestic and international film festivals," said Salvador Carrasco, the college's film production faculty lead. "This stems not from any sort of black magic, but from the staunch belief in our SMC academic model: We make one film (sometimes two) per semester, and there is a collective sense of belonging about the films in question. In addition, all our instructors are active professionals in the film industry, and we are present on set at all times, supervising and actively teaching our students. This allows us to help them achieve what they set out to do, and they can also take creative risks because we are there to make sure they won't fail."
Carrasco stated that with regards to the SMC film production program's education policy, "we cater to both above-the-line and below-the-line careers in film production," adding, "We're incredibly proud and grateful to be featured in MovieMaker's 2022 'Best Film Schools' list."
Santa Monica College's film production program has had seven student films selected for the Emerging Filmmaker Showcase at the American Pavilion during the Cannes Film Festival, including 2021's Best Student Film winner "Broken Layers."
In addition, SMC student films have won numerous accolades—including production grants from the Hollywood Foreign Press Association (HFPA) and the Russo Brothers Italian American Film Forum, co-production sponsorships from Keslow Camera, Roundabout Entertainment, and the Next Generation Indie Film Awards Foundation; the Panavision Limelight Award at the Ojai Film Festival; Best Short at the Vienna Independent Film Festival, Palm Award at the Mexico International Film Festival, several Gold Remi Awards at WorldFest-Houston, Best Short at Port Blair International Film Festival in India, Best Short Drama at the San Diego International Film Festival; Best Short at the Prague Independent Film Festival; Prix Interculturel at the International Festival of Film Schools in Munich; and Winner at the Women's Independent Film Festival, among many other awards. In addition, SMC short films have been selected to screen in many other prestigious domestic and international film festivals.
"The film production program is a terrific example of Santa Monica College's mission at work: the most accessible, equitable education provided to diverse students, helping them fulfill their highest potential," said SMC Superintendent/President Dr. Kathryn E. Jeffery. "This is made possible by the guidance and tutelage of world-class instructors, representing the best in their fields. We are so proud of this latest accomplishment!"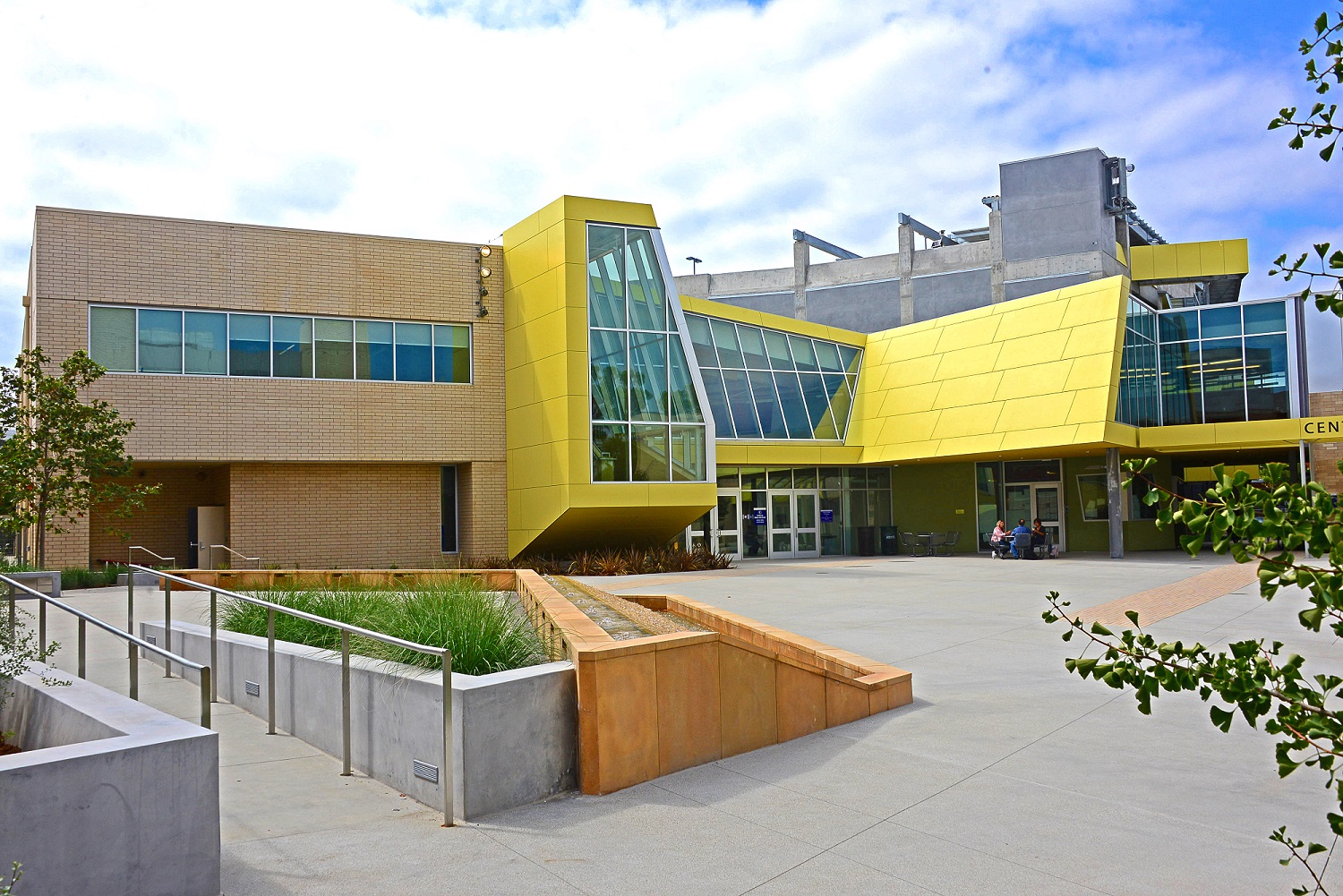 The complete list of MovieMaker's 40 Best Film Schools in the U.S. and Canada of 2022 follows:
AFI Conservatory

ArtCenter College of Design

Boston University
California Institute of the Arts
California State University, Northridge
Capilano University
Chapman University
Columbia University
Columbia College Chicago
Concordia University
Dartmouth College
DePaul University
Emerson College
Feirstein Graduate School of Cinema (Brooklyn College/CUNY)
Florida State University, College of Motion Picture Arts
Full Sail University
Loyola Marymount University
New York University
Northwestern University
Oklahoma City Community College
Rhode Island School of Design
Ringling College of Art and Design
San Francisco State University
Santa Monica College
Savannah College of Art and Design
Stanford University
Simon Fraser University
Syracuse University
Toronto Film School at Yorkville University
Toronto Metropolitan University
University of British Columbia
University of California, Los Angeles
University of Colorado Denver
University of Missouri, Jonathan B. Murray Center for Documentary Journalism
University of North Carolina School of the Arts School of the Arts
University of Southern California
University of Texas at Austin
Vancouver Film School
Wesleyan University
York University
MovieMaker is dedicated to the art and craft of making movies. Its list of the 40 Best Film Schools in the U.S. and Canada in 2022 appears in their new issue, with Emily the Criminal star Aubrey Plaza on the cover. For more information about the magazine contact publisher Deirdre McCarrick: deirdre@moviemaker.com or editor-in-chief Tim Molloy via tim.molloy@moviemaker.com.
SMC offers an Associate of Science degree and Certificate of Achievement in Film Production. To learn more, visit smc.edu/filmproduction or email Carrasco_Salvador@smc.edu. The film program—as well as the films that come out of it— is on YouTube as the "Santa Monica College Film Program" channel.
# # # #
About Santa Monica College:
Santa Monica College is a California Community College accredited by the Accrediting Commission for Community and Junior Colleges (ACCJC) of the Western Association of Schools and Colleges (WASC). For 31 consecutive years, SMC has been California's leading transfer college to UCLA, UC Berkeley, and other University of California campuses. The college also tops in transfers to the University of Southern California and Loyola Marymount University and is the top feeder west of the Mississippi to the Ivy League Columbia University. In addition to the Film Production Program, more than 110 career training degrees and certificates at SMC—in fields ranging from the traditional (Accounting, Early Childhood Education, Nursing) to the emerging (Sustainable Technologies, Technical Theatre, and a baccalaureate degree in Interaction Design)—offer professional preparation for students interested in directly entering the job market, transferring to a four-year school, or upgrading specific skills. SMC provides news and cultural enrichment through its NPR radio station KCRW (89.9 FM), the Broad Stage at the SMC Performing Arts Center, and lifelong learning through distinctive programs such as its Emeritus Program for older adults.