August 29, 2022
SMC Continues Live Literary Talks & Readings this Fall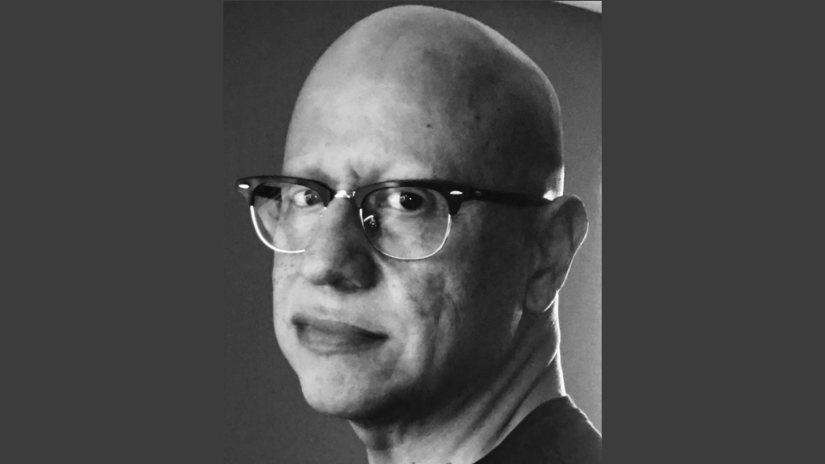 SMC Continues Live Literary Talks & Readings this Fall
Free Literary Series Featuring Author Talks Resumes September 8
SANTA MONICA, CA — Santa Monica College (SMC) is pleased to continue its Literary Talks & Readings series featuring a noteworthy spectrum of writers reading from and discussing their works. The ongoing series opens its fall season on Thursday, September 8.
All presentations in the series are free, and will be held online as live virtual events. A Zoom link to each talk will be available with the listing on the event date on the SMC Events calendar at smc.edu/calendar. To attend the events, Zoom software must be installed on the viewer's computer (free download available at zoom.com).
The fall 2022 series lineup is:
Thursday, September 8, at 11:15 a.m.: Alex Espinoza: "A Reading and Conversation with Alex Espinoza." Professor Alex Espinoza teaches at UC Riverside, where he serves as the Tomás Rivera Endowed Chair of Creative Writing. He is the author of two novels — "Still Water Saints" (Random House, 2007) and "The Five Acts of Diego León" (Random House, 2013) — as well as "Cruising: An Intimate History of a Radical Pastime" (Unnamed Press, 2019), and his work has appeared in several anthologies and journals. His awards include a 2009 Margaret Bridgeman Fellowship in Fiction at the Bread Loaf Writers' Conference, a 2014 Fellowship in Prose from the National Endowment for the Arts, a 2014 American Book Award from the Before Columbus Foundation, and a fellowship to the MacDowell Colony. He recently finished a new novel. Sponsored by the SMC Associates and SMC English Department.
Tuesday, September 27, at 11:15 a.m.: Peter Schweizer: "America's Corrupt Elites and China." Nationally renowned investigative journalist Peter Schweizer is a seven-time New York Times bestselling author, most recently of "Red-Handed" (2022). His other books include "Clinton Cash" (2015), "Secret Empires" (2018), and "Profiles in Corruption" (2020). He is the President of the Government Accountability Institute and host of the weekly podcast "The Drill Down." His investigative journalism has been featured on CBS's "60 Minutes," the New York Times, the Wall Street Journal, and Fox News. His 2014 book, "Extortion," exposed insider stock trading by members of Congress and led to passage of the STOCK Act, outlawing the practice. He appears regularly on television, radio, an many podcasts. Sponsored by the SMC Associates and SMC English Department.
Tuesday, October 4, at 11:15 a.m.: Kimberly K. Robeson: "Zeus, A Sword, and Soul Mates: Does Your Other Half Exist?" Kimberly K. Robeson, a Greek-American Assistant Professor at Los Angeles Valley College, is the author of "The Greek Persuasion," her debut novel about the quest for wholeness and a path that goes beyond the traditional. She teaches world literature, creative writing, and composition courses; is the former co-advisor for the college's LGBTQ+ Club; and is part of the Umoja faculty. She has lived in Venezuela, Borneo, Greece, Saudi Arabia, South Africa, Spain, and Peru, in addition to the United States. Most of her summers were spent in Kamena Vourla, a beachside town in Greece, where her yiayia and papou have a summer house. She has also taught English in Greece, Peru, and the United States for the past 30 years. Sponsored by the SMC Associates and SMC English Department.
Tuesday, October 25, at 11:15 a.m.: Paisley Rekdal: "'West: A Translation' – A Reading by Paisley Rekdal." Paisley Rekdal, Poet Laureate of Utah, is the author of a book of essays, "The Night My Mother Met Bruce Lee" (2000), and the hybrid photo-text memoir "Intimate," and has published six books of poetry, including "Nightingale," which won the 2020 Washington State Book Award for Poetry. Her most recent works of nonfiction are a book-length essay, "The Broken Country: On Trauma, a Crime, and the Continuing Legacy of Vietnam," and "Appropriate: A Provocation" (2021). She guest edited "Best American Poetry 2020" and has two books in progress: a hybrid book-length poem titled "West: A Translation" (Copper Canyon Press, 2023) and "Real Toads: Imaginary Gardens: How to Read and Teach a Poem" (W.W. Norton, 2024). Sponsored by the SMC Associates and SMC English Department.
Tuesday, November 15, at 11:15 a.m.: Helon Habila: "The Writer and the Environment: A Reading by Helon Habila." Helon Habila is a Professor of Creative Writing at George Mason University. His work includes the novels "Waiting for an Angel" (2002), "Measuring Time" (2007), "Oil on Water" (2010), and "Travelers" (2019), and the nonfiction account of the 2014 kidnapping of schoolgirls in Nigeria, "The Chibok Girls: The Boko Haram Kidnappings and Islamist Militancy in Nigeria" (2016). Habila is the editor of "The Granta Book of the African Short Story" (2011), and his novels, poems, and short stories have won many honors and awards, including the Commonwealth Prize for Best First Novel (Africa Section), the Caine Prize, and most recently, the Windham-Campbell Prize. Sponsored by the SMC Associates and SMC English Department.
Now in its 22nd year, the SMC Literary Series has brought to SMC such acclaimed writers as Khaled Hosseini (author of the bestselling "The Kite Runner"), Steph Cha (writer of the popular 'Juniper Song' novels), Audrey Niffenegger (author of the bestselling "Time Traveler's Wife"), Edward J. Larson (author of the Pulitzer Prize-winning "Summer for the Gods: The Scopes Trial and America's Continuing Debate Over Science and Religion"), and Viet Thanh Nguyen (author of the Pulitzer Prize-winning novel "The Sympathizer").
Additional information is available by calling SMC's Office of Public Programs at (310) 434-4100. All events subject to change or cancellation without notice.
***