December 12, 2022
SMC No.1 in UC Transfers for 32 Straight Years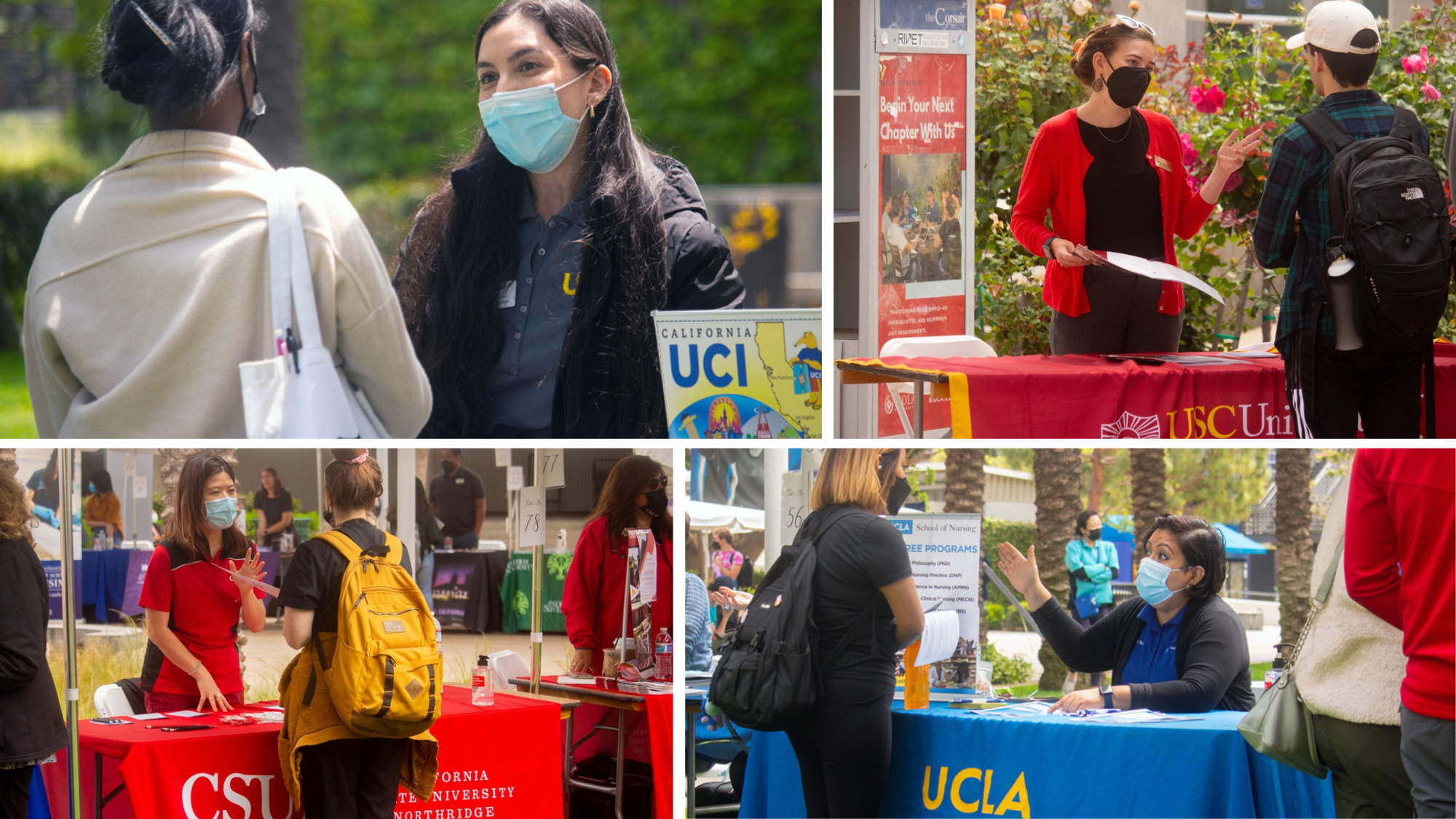 SMC Marks 32 Consecutive Years as #1 in UC Transfers
College Also Keeps No. 1 Spot for African American & Latinx UC Transfers, Still Tops in Transfers to USC & Loyola Marymount University
SANTA MONICA, CA—Santa Monica College (SMC) has maintained a 32-year consecutive streak as the No.1 transfer college to the University of California (UC) system, per 2021-2022 transfer data released recently by the UC Information Center. SMC sent 1,200 students to UC campuses in the prior academic year—147 more transfers than the No.2 feeder college.
SMC also maintained the No. 1 spot for African American and Latinx transfers to the UC, and continues to remain the leading transfer college to the University of Southern California (USC) and Loyola Marymount University (LMU). In addition, the college is the top feeder west of the Mississippi to the Ivy League Columbia University.
Here are some highlights from SMC's 2021-2022 transfer numbers:
Out of 1,200 Santa Monica College-to-UC transfers were 246 Chicanx/Latinx students and 59 African American students. In addition, UCLA continued to be the most popular destination for SMC transfer students, with 412 out of the 1,200 SMC-to-UC transfers headed to the Westwood campus, followed by UC San Diego (194 SMC transfers) and UC Irvine (133 SMC transfers)
According to annual data, SMC had more students enrolled at USC and Loyola Marymount University than any other community college, with 124 and 117 respectively of those SMC transfers who were admitted, ending up enrolling.
SMC ranked third in total combined transfers to the UC and California State University (CSU) systems, with 2,417 students combined heading to UC and CSU campuses (up from 2,319 combined transfers last year).
SMC also kept up its long-time record of sending more transfer students to Columbia University than any other community college west of the Mississippi. Twenty-six SMC students (out of those admitted) enrolled in Columbia University School of General Studies in spring and fall 2022.
"At Santa Monica College, we are thrilled to be celebrating 32 straight years as California's number one transfer college to the premier University of California system, as well as to USC & Loyola Marymount University," said SMC Superintendent/President Dr. Kathryn E. Jeffery. "This is not an achievement we take for granted. The numbers speak to the immeasurable dedication of SMC's faculty, counselors and staff, as well as this college's long, storied legacy of leaving no stone unturned when it comes to supporting students' success. And most of all, this latest data underscores the hard work of SMC's highly motivated students whose determination to overcome disruptions—even a pandemic—helped them attain their goal to transfer successfully to the respective college or university of their dreams. Dreams do come true. Congratulations to the students and those who journeyed with them!"
SMC Transfer Center Faculty Lead (Interim) Teresa Garcia added: "SMC students have shown they are tough and flexible because they stayed the course and remained focused despite the incredible barriers and challenges they faced every day. Those of us on Team Transfer are so impressed and completely honored to lead the transfer efforts on our campus as we get to work with amazing students and incredible colleagues!"
Garcia further stated that in 2022, "great attention and effort has been placed on transitioning back to SMC's physical, on-ground campus and offering students more on-ground opportunities while continuing to offer and maintain online services and learning. Accordingly, SMC used many different modalities to promote and assist student interaction both inside and outside of the classroom." 
SMC's Annual Fall 2022 College Fair was offered both on-ground and on-line.  Approximately 150 four-year institutions attended—nearing pre-pandemic numbers—and interacted with nearly 2,000 students who also took advantage of many on-ground, on-line, and hybrid workshops and services to guide them along a successful transfer path.
The Transfer Admission Guarantees (TAGs) offered at SMC provide guaranteed admission for students who meet specific requirements to several universities including six University of California campuses, Loyola Marymount University, Arizona State University (ASU), and many Historically Black Colleges and Universities (HBCUs), among others.
The Scholars Program is a distinctive academic community within the larger SMC community which aims to prepare students—particularly freshman, first-generation college students, students from underserved schools and communities, and non-traditional students—for transfer to the colleges and universities of their choice. The program's focus is on academic preparation and study for university-level work through writing, exposure to research, critical thinking, and analysis, along with intensive counseling and support.
Through special transfer agreements with top four-year colleges and universities, Scholars students get priority consideration for admissions to the following campuses: The UCLA College, the Luskin Public Affairs major and the Education and Social Transformation major (TAP), UC Irvine, Loyola Marymount University, Chapman University, University of San Francisco, and Pomona College, to name a few.
For more information about SMC's Transfer Center and its services, please visit smc.edu/transfer or email Garcia_Teresa@smc.edu.
# # #