February 15, 2023
Free Drescher Planetarium Shows in March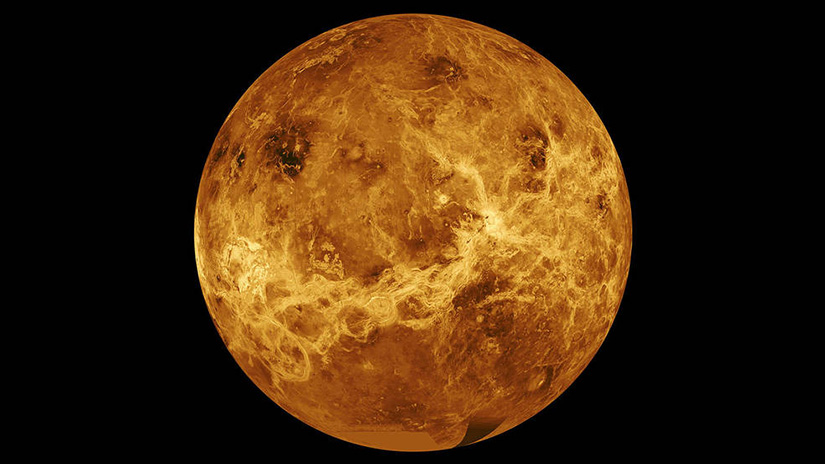 Free, Live Virtual Shows from SMC's Drescher Planetarium
Present the Polaris Program, Preparations for Artemis II, Space Weather, Venus, and More in March
Friendly Presentations Include Special Sunday Matinee March 5
on the Polaris Dawn Mission
SANTA MONICA, CA — Santa Monica College's John Drescher Planetarium continues its Friday evening events in March 2023 with free, live virtual shows presented online at smc.edu/planetarium. This month's friendly presentations will offer an overview of the Polaris Program, an update on preparations for Artemis II, a look at space weather, and the new data coming from multi-messenger astronomy. This month also features the Venus segment of the planetarium's Solar System Exploration Survey, a new series about the missions to explore the members of the solar system.
The Friday evening shows are at 8 p.m. and are preceded by a streamlined virtual digest of the popular Night Sky Show at 7 p.m., offering the latest news in astronomy and space exploration. The shows include the chance to chat with the planetarium lecturers and ask questions.
Planetarium lecturers are currently using the Zoom platform to present shows while the actual on-campus planetarium remains closed due to the COVID-19 pandemic. To attend the shows, the Zoom software must be installed on the viewer's computer. A free download is available at zoom.com.
The March 2023 shows are:
More information is available online at smc.edu/planetarium or by calling 310-434-3005. All shows subject to change or cancellation without notice.
Santa Monica College is a California Community College accredited by the Accrediting Commission for Community and Junior Colleges (ACCJC) of the Western Association of Schools and Colleges (WASC).
###