March 22, 2023
SMC to Stage Hunchback of Notre Dame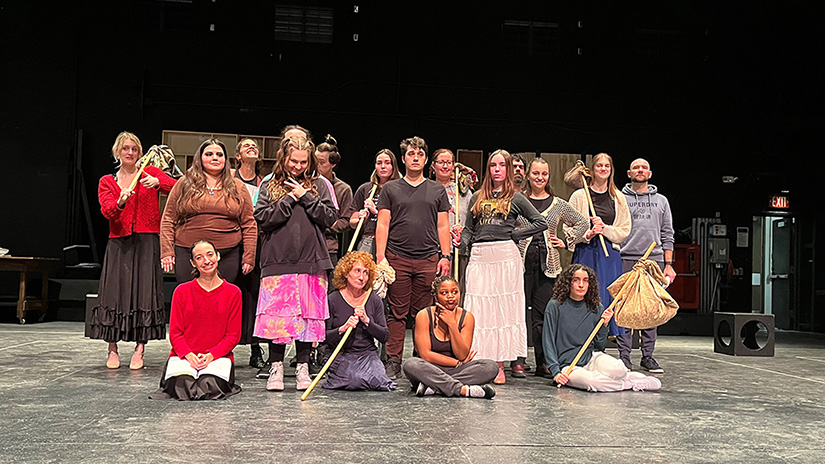 SMC to Stage The Hunchback of Notre Dame
Performances at Main Stage March 31-April 9
SANTA MONICA, CA — The Santa Monica College Theatre Arts and Music Departments are pleased to present The Hunchback of Notre Dame March 31-April 9 in the Theatre Arts Main Stage on the main SMC campus, 1900 Pico Blvd., Santa Monica.
The SMC Chamber Choir will join the popular musical based on the Victor Hugo novel and book by Peter Parnell, featuring songs from the Disney film, with music by Alan Menken and lyrics by Stephen Schwartz.
The play tells the story of Quasimodo — a deformed captive who has lived inside Notre Dame Cathedral his entire life — who escapes to enjoy the Festival of Fools, where he falls for beautiful gypsy Esmeralda. Little does he know the danger she is in, and that it is up to him to save her.
The SMC production is directed by Perviz Sawoski, with music direction by Gary Gray. The SMC Chamber Choir performs under the direction of Jeremiah Selvey.
Show times are 7:30 p.m. on Friday, March 31 and April 7, and Saturday, April 1 and April 8. Matinees are at 2 p.m. on Sunday, April 2 and April 9.
Advance tickets, which range from $15 to $20 ($15 for SMC students and staff) plus a modest service charge, can be purchased online at smc.edu/tickets at any time, or by calling 310-434-4319 Monday through Thursday. Tickets purchased on performance weekends at the Events Box Office (at the Theatre Arts building) are $3 higher. Parking is free.
With mask requirements subject to change, guests should visit smc.edu/coronavirus for up-to-date details before heading to the concert.
# # #