May 4, 2023
SMC Synapse Spring 2023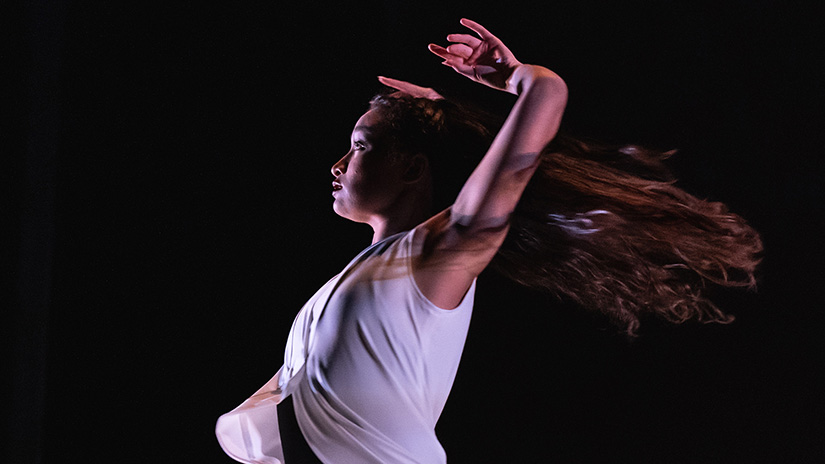 Santa Monica College's Synapse Contemporary Dance Theater to Showcase New Works May 20-21
Performance Features Work by Guest Artists Ori Flomin, Ariel Scott, and Kybele Dance Theater
SANTA MONICA, CA — Santa Monica College's innovative and widely praised Synapse Contemporary Dance Theater will showcase new works May 20-21 by award-winning faculty artists, professional guest artists, and student choreographers. The performances will feature dances choreographed by guest artists Ori Flomin, Ariel Scott, and Seda Aybay, who will perform with her company Kybele Dance Theater.
Performances are at 7:30 p.m. Friday, May 20, and Saturday, May 21, in The Broad Stage at the SMC Performing Arts Center, located at 1310 11th Street (at Santa Monica Boulevard), Santa Monica.
The concert features Modern, Postmodern, and Wacking, as well as Hip Hop, Fusion, and more. Works will be presented by guest artist Ori Flomin and faculty choreographers Angela Jordan, Karen McDonald, Cihtli Ocampo, and Vanessa Van Wormer. The event will also feature a new work by alumni guest choreographer Ariel Scott, as well as a performance by Kybele Dance Theater, choreographed by Seda Aybay.

Guest artist Ori Flomin has created a group work titled "Together, together — Again." Based in NYC, Flomin is an internationally recognized dance artist and teacher.
Seda Aybay — a member of the SMC dance faculty — will present a work by her acclaimed LA-based company Kybele Dance Theater. Kybele has been Company-in-Residence at the SMC Dance Department for the past academic year.
Alumni choreographer Ariel Scott will present an original group work, "FLEETing." Since graduating from the SMC Dance program, Scott has received her BFA in Dance/Choreography from the University of California, Irvine.


Synapse Contemporary Dance Theater has a longstanding reputation for artistic excellence and innovation. Since it was founded more than 40 years ago, the student ensemble has performed throughout the nation, including the Electric Lodge in Venice; the Cast Theater in Hollywood;the Getty Center in Los Angeles; and the American College Dance Association Conference in Arizona, California, Georgia, New Jersey, New Mexico, and Utah.
Advance tickets are $20 for general admission (a modest service charge applies) and may be purchased online at smc.edu/tickets or by calling 310-434-3005 (Monday-Friday; limited hours). Tickets may also be purchased on the day of the performance for $23 (a modest service charge applies) at The Broad Stage Box Office at the SMC Performing Arts Center. Free parking on premises. Seating is strictly on a first-arrival basis.
More information is available by calling 310-434-3467.
###