September 8, 2023
SMC Emeritus Art Gallery to Host Free Online Opening Reception for d'Arcy Hayman Art Exhibition Sept. 21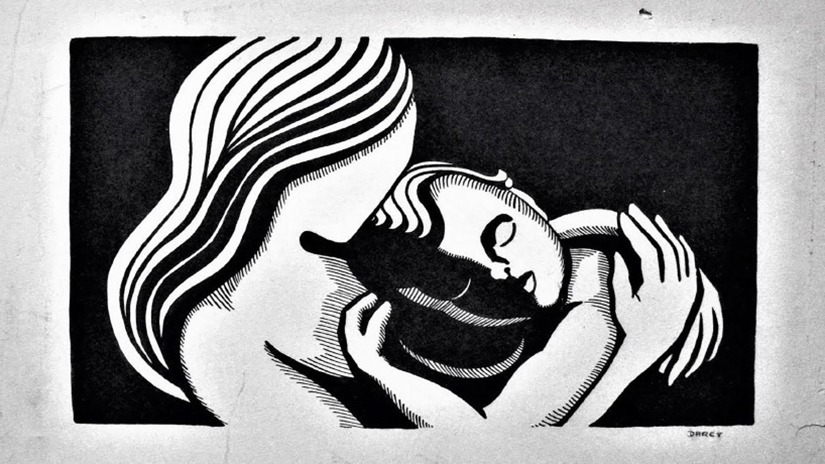 SMC Emeritus Art Gallery to Host Free Online Opening Reception for d'Arcy Hayman Art Exhibition Sept. 21
Exhibition of Works by Former UNESCO International Arts Program Director
d'Arcy Hayman Runs Sept. 21-Dec. 1
SANTA MONICA, CA — The Santa Monica College (SMC) Emeritus Art Gallery is pleased to present a free exhibition celebrating the international cultural contributions of d'Arcy Hayman (1924-1994), renowned as an artist, writer, educator, and UNESCO International Arts Program Director. The exhibition, which presents a limited survey of Ms. Hayman's aesthetic and social achievements, opens simultaneously on September 21 in the Emeritus Art Gallery at 1227 Second St., Santa Monica, and online at smc.edu/emeritusgallery.
A free, live Zoom Virtual Launch Event for the exhibition will be held online from 5 p.m. to 6:30 p.m. on Thursday, Sept. 21. A link at smc.edu/emeritusgallery goes live at event time and takes guests directly to the exhibition's opening reception.
The online opening reception will be hosted by SMC Dean of Noncredit and External Programs Dr. Scott Silverman and Emeritus Associate Dean (interim) Guadalupe Salgado. The reception will feature Emeritus Gallery Curator Jesse Benson in conversation with exhibition co-organizers Dominic Donnelly and Joseph Donnelly. The online event includes a live scroll through the exhibition, a discussion about selected works, and a Q&A offering guests the chance to interact with the exhibition organizers and ask questions.
In-gallery viewings are available through Dec. 1 during gallery hours, which are posted at smc.edu/emeritusgallery. Viewers who would like to see the artwork online at any time after 5 p.m. on Sept. 21 may go to smc.edu/emeritusgallery and click the exhibition link, available 24 hours a day. The link takes viewers directly to the exhibition album on a Facebook page that is open to public viewing (Facebook account not necessary).
Exhibition co-organizer Dominic Donnelly noted:
d'Arcy Hayman (1924-1994) is one of the great unsung heroes of 20th century art, a stateswoman and crusader for global art education in her capacity as head of the arts and education departments in UNESCO from 1960 to 1980 — and a pioneering painter and poet in her own right. Emerging from the milieu of the Jewish émigré community of Los Angeles and the bohemian subculture of San Francisco, d'Arcy's brilliance as a painter and educator would take her across the globe on a mission to make access to art and creative expression a universally accessible human right, believing that imminently, "a renaissance is near."
This exhibit shows works spanning across her career: from beautiful watercolor and gouache scenes of jazz clubs, beat cafes, and burlesque houses, to oil paintings that boldly explore sex and intimacy; from whimsical, colorful scenes of flying children to sparse abstractions; from striking nudes to meditative images of motherhood, these pieces offer a glimpse into the oeuvre of a pioneer whose recognition is long overdue. To quote Buckminster Fuller, "d'Arcy Hayman lives through the vision of an artist; everything she does is touched with her artist's brush. All of her work will live on to be included with the best work of [the] extraordinary 20th century."
SMC's widely praised Emeritus program — founded by Santa Monica College in 1975 as a noncredit program to serve the lifelong learning interests of older adults — offers more than 120 noncredit adult education classes and special programs that serve more than 3,000 students each year.
More information is available by visiting smc.edu/emeritusgallery or calling 310-434-4306.
# # #