September 8, 2023
SMC Invites Community to Coastal Cleanup Day 2023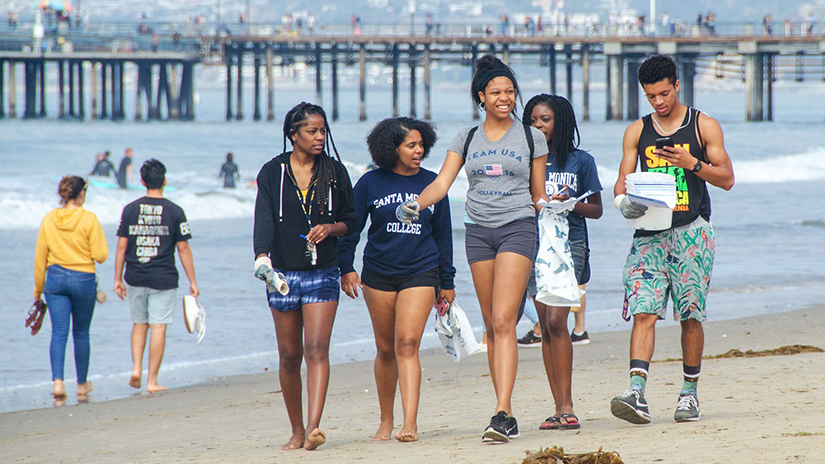 Santa Monica College Invites the Community to Be Part of World's Largest Volunteer Day at the "Inkwell"
Historic site of challenge to Jim Crow racism helped open public beaches for all
SANTA MONICA, CA — Santa Monica College (SMC) invites the community to be part of the world's largest volunteer day — Coastal Cleanup Day — starting at 9 a.m. on Saturday, Sept. 23, at Santa Monica Beach Tower 20 (Pico Blvd. and Bay St., Santa Monica).
SMC's Black Collegians, Adelante Club, and other organizations are partnering with the Black Surfers Collective and the Black Historians to help clean up the "Inkwell." Santa Monica College's adopted section of beach is the historic site where SMC student Nick Gabaldón and other African Americans challenged Jim Crow racism and helped open public beaches for all.
Gloves, buckets, and safety training will be provided. Sunscreen, a hat, mask, and a reusable water bottle are strongly recommended.
Volunteers are encouraged to bike, walk, or bus to the beach if possible. If they must drive, they can request parking passes at the parking lot entrance between Bay St. and Bicknell St.
More information is available by sending an email to Ferris Kawar (kawar_ferris@smc.edu).
###