October 4, 2023
SMC's Law Pathway Program Welcomes 26 New Students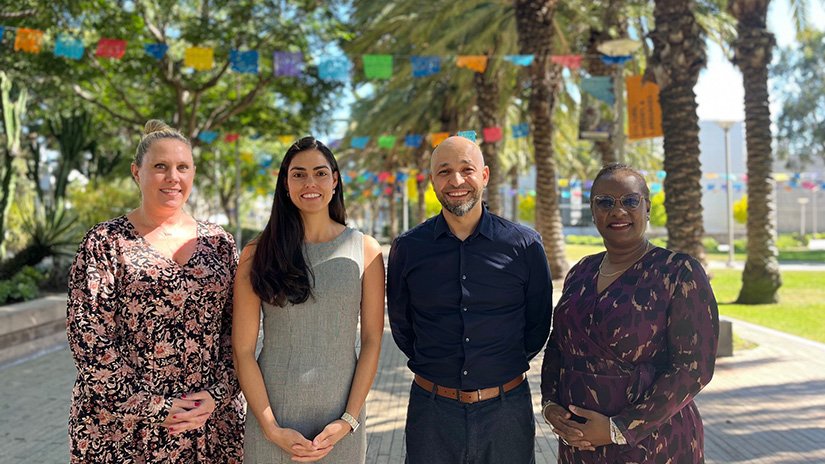 SMC's Law Pathway Program Welcomes 26 New Students
In its Seventh Year, Program Which Smooths the Path to Law School for Underrepresented Students is Serving 51 Students Total This Year
SANTA MONICA, CA—The Law Pathway Program at Santa Monica College (SMC)—which supports traditionally underrepresented students on their path to law school and is designed to diversify the legal profession—has entered the seventh year with 26 newly admitted students and 25 continuing students. The program has seen a 100% graduation and transfer rate since its inception. The most recent batch of 16 graduates transferred this fall—all of them headed to UCLA, with the exception of one student headed to UC Berkeley, bringing the total number of graduates over the program's existence to 107.
The rigorous pre-law program requires completion of nine courses and offers one-on-one mentoring, exposure to careers in law, networking opportunities, tailored counseling and leadership training. Students who successfully complete the Law Pathway Program earn priority admission review—along with the waiving of application fees—at 14 California law schools (the number has doubled since the program's inception): UC Berkeley,​UCLA, UC Irvine,​ UC Davis​, UC San Francisco, UC San Diego, University of Southern California, Loyola Marymount University​, Santa Clara University, Pepperdine University, University of the Pacific​, University of San Francisco, Southwestern Law School, and Chapman University.​
Recent Law Pathway graduate Naydelin Chimil, who just transferred to UC Berkeley where she is majoring in society & environment, stated that the program gave her "the tools that would allow me to follow my passion and interest." Originally from Oaxaca, Mexico, Chimil came to SMC following in the footsteps of her sister who attended the college and subsequently transferred. She plans on working for the City of Los Angeles, and has already interned as a city youth council member. Her goal? "To improve the city I grew up in . . . help marginalized neighborhoods and provide them the resources and opportunities they would never have had." At SMC, Chimil also participated in the college's EOPS program, as well as Adelante and Scholars.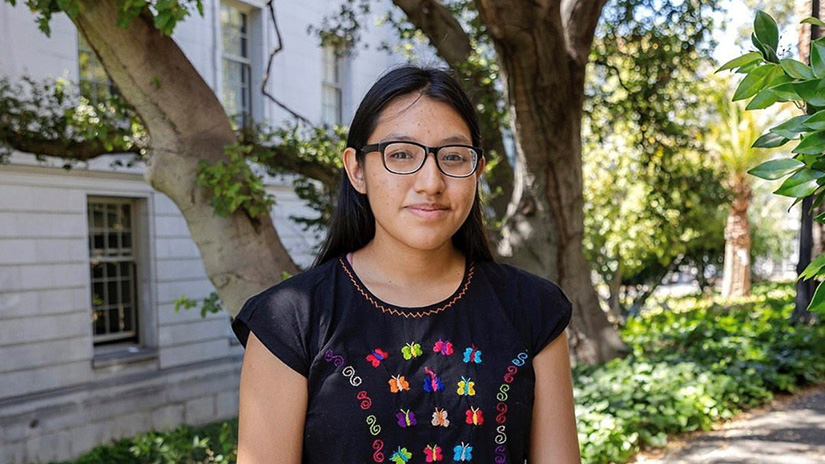 Ethan Cruz—an SMC Law Pathway alum—will graduate from Santa Clara University School of Law in spring 2024. He was the first member of his immediate family to attend graduate school, "let alone law school," said Cruz. "There were a lot of things I did not know about what it takes to be a lawyer. By talking to the program's counselor Vicenta Arrizon and participating in the SMC Pre-Law Society, I got to learn more about how to network, what resources were available, and what possible career paths were available with a J.D. degree."

Cruz added that one of the program's really helpful benefits was that it "gave me a community that I could always go back to for support and guidance during and after my participation." He is currently studying for the California Bar Exam, after which he intends to practice labor and employment law—specifically employment litigation—in San Francisco.
Christopher Wilkins is one of the program's 26 newly admitted students. Business professor Nathan Khalil, J.D. told Wilkins about the program. (Alongside counselor Vicenta Arrizon, Ed.D., Political Science professor Christina Gabler, Ph.D., and Interim Dean of Special Programs Debra Locke, Ed.D., Khalil serves on the SMC Law Pathway Program team).

"This program was something I had to join," Wilkins said, "it is going to put me in a place of success for the future—to have priority admissions [review] to the world's top law schools." Wilkins shared that he was filled with joy and excitement to have been selected as part of the newest cohort.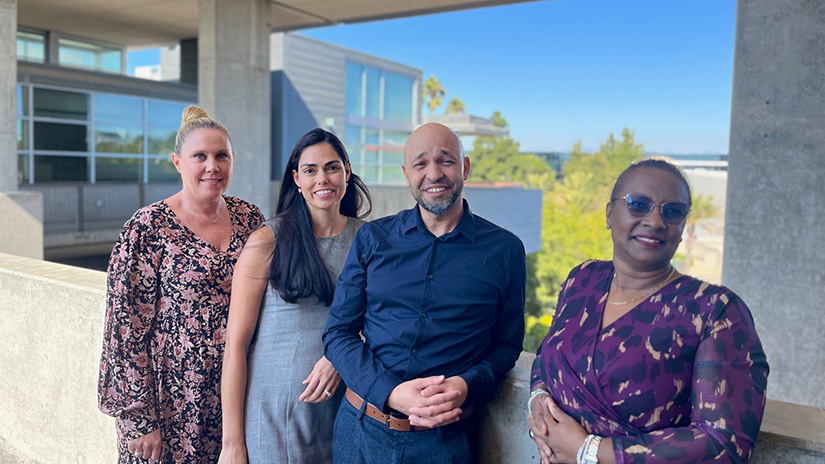 Santa Monica College formed the Law Pathway Program after joining the California Law Community College Pathway to Law School Initiative in 2015, a collaborative effort between California Law Inc., The State Bar of California's Council on Access & Fairness and 29 community colleges and 14 law schools. The collaborative was designed to help diversify the legal profession and smooth the path to law school for underrepresented students. The California Leadership-Access-Workforce (Cal LAW) Pathway is the nonprofit that coordinates this unprecedented program "to establish a pipeline of diverse students from high schools, community colleges, four-year institutions, and law schools into law or law-related careers so that the legal profession reflects the diverse population of the State of California."
In collaboration with the SMC Foundation and Financial Aid & Scholarships Office, there are also two scholarships offered for students in the SMC Law Pathway Program. The five recipients of the Daniel L. Stewart Pre-Law Pathways Scholarship and the five recipients of the Mark Ivener Law Pathways Scholarship each receive $1,000, totaling $10,000 in scholarships annually.
Applications for the coming 2024-2025 academic year will be accepted beginning May 2024. For more information on the program's requirements, see smc.edu/LawPathway or email Arrizon_Vicenta@smc.edu.
# # #