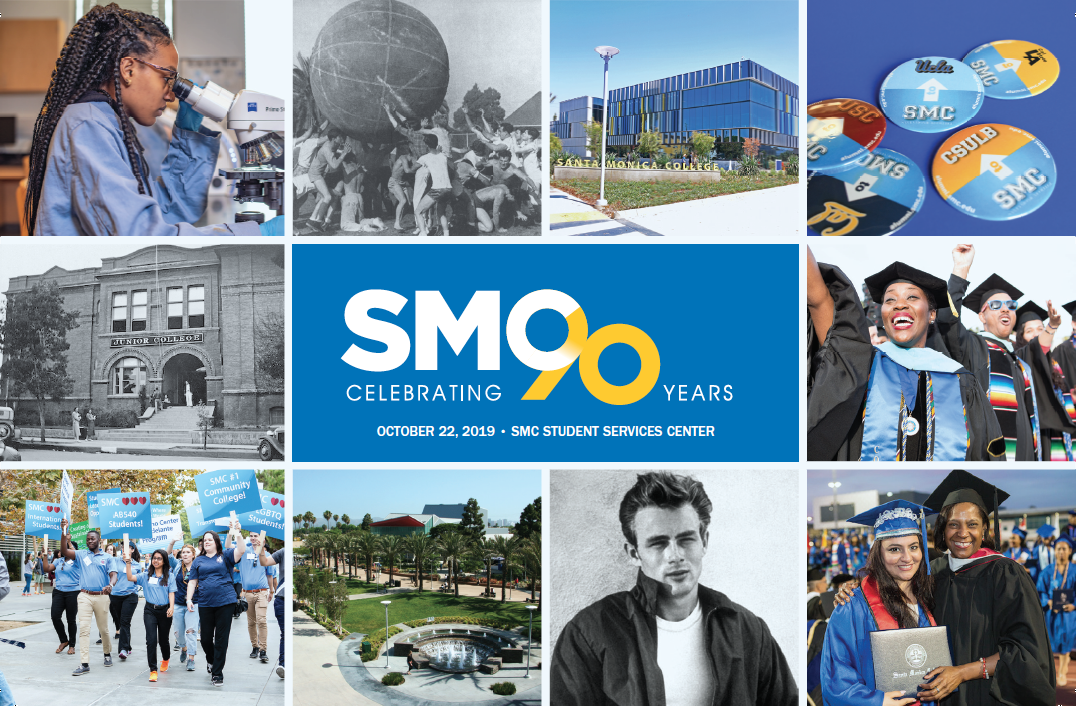 ​
​Community colleges are a uniquely American contribution to higher education. Santa Monica College is proud to be a part of that rich tradition of community service and public education. SMC opened its doors as "Santa Monica Junior College" in 1929. A mid-1930s move to a village of wood-framed tents resulted from the Long Beach earthquake. The same decade, in 1937, right before World War II, SMC opened its Technical School, at what is now the site of Virginia Avenue Park. And in 1940, it began the purchase of land for its main campus, at $1,650 an acre!
SMC has been a nimble institution, adapting itself to the changing needs of its students and community.
In 1945, the College embraced its dual roles of academic and workforce education, renaming itself "Santa Monica City College". In 1948, Corsair Stadium opened on the present-day main campus, and in 1952, the first classroom building opened.

Reflecting its new status as a separate district, and its service to a broad region, in 1971 the College renamed itself "Santa Monica College". Today, SMC serves over 32,000 students.

Our students come from Santa Monica and Malibu, from all over Los Angeles, the U.S., and from 110 countries around the world. Santa Monica College, in a very real sense, brings the world to Santa Monica. Over 1,700 employees support the College's mission of changing lives through a highly accessible, but high-quality, world-class education.

Throughout its nine decades, SMC has mirrored the highest ideals of what makes community colleges a cornerstone of democracy in America. The College holds an unbroken 28-year record as the leading transfer institution to the University of California. The breadth of SMC's academic offerings is astounding: the most recent count shows 180 Associate​ Degrees, Certificates of Achievement and
Department Certificates, plus a Bachelor's Degree in Interaction Design.
The College's mission today also extends to providing news and culture-defining programming through our NPR radio station, KCRW, and bringing the world's best artists to Los Angeles through The
Broad Stage at the SMC Performing Arts Center. And, not to forget a vital part of SMC: our Emeritus Program helps older adults continue to experience the joy of learning and growing. At SMC, we believe that learning never stops.
If there's one thing SMC takes the greatest pride in, out of all others, it is that we make dreams come true for those who have had to struggle against societal inequities. SMC fights to keep the American Dream alive, and we do this by providing an affordable pathway to careers and four-year universities: whether it's the single parent seeking to acquire skills for a new job and change the trajectory of her family's story, or the first-generation college student who dreams of becoming a scientist... the College has fulfilled thousands of such aspirations, and many more!
For more College history, visit 90 Years of Highlights​.​​