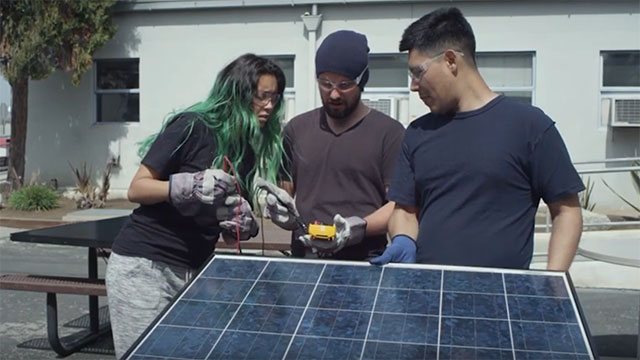 About the Sustainable Technologies Program
Start Your Path to a Green Job Today!
Santa Monica College is one of California's most sustainable community college campuses. We deliver high quality, relevant education, and training designed to prepare you for a career in some of California's fastest growing industries: Solar, Energy Efficiency and Recycling.
Courses not only provide hands-on experiences but also integrate current software, technology, and industry best practices to help ensure that graduates are ready to fill high paying, in-demand jobs in a field of work that is both exciting and essential.
Sustainable technologies coursework at SMC will give you the tools you need to excel in a wide range of positions that continue to grow in these dynamic fields. Our close connections and partnerships with industry leaders will help you maximize internship opportunities and compete in the job market.
Why choose a sustainable technologies certificate?
Start working in the fast-growing, in-demand green jobs sector
Switch to a fulfilling career
Advance in your current position with added skills