About the Gerontology Program
Gerontology is the study and practice of working with older adults. The Gerontology career field offers diverse and rewarding job opportunities. Santa Monica College's noncredit, no-cost Gerontology Certificate program prepares you for entry-level jobs as a caregiver, companion, social and human services assistant, resident care provider, and more.
Our Gerontology Certificate program prepares you to meet the minimum requirements for the State of California Senior Caregiver Training. You will receive hands-on career training that supports continued studies in a degree program beyond SMC, career change or direct transition to an entry-level job in the gerontology field.
Learn more about noncredit Health Sciences Pathways at SMC
Certificates of Completion
Introduction to Working With Older Adults
Career development/Noncredit
Santa Monica College offers a selection of career development (noncredit) courses available to the community at no cost (free)!
This noncredit program prepares students for entry-level careers working with older adults in the field of Gerontology. Students completing the Introduction to Working with Older Adults Certificate of Completion may qualify for entry into high demand occupations such as Caregivers, Companions, Resident Care Providers, Direct Support Professionals, and other services for the elderly and persons with disabilities. This program meets the requirements for the State of California Senior Caregiver Training. This program is not intended as a substitute for any credit certificate or associate degree.
View Requirements
---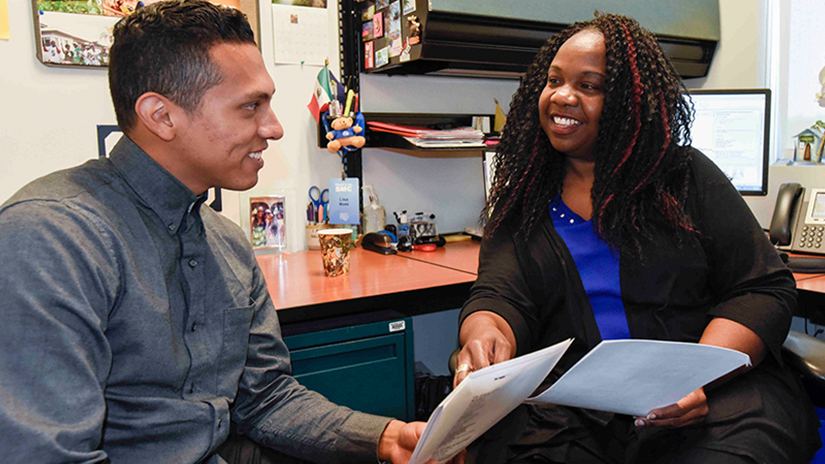 Need help planning for your major?
Our counselors are here to help you plan your academic classes, goals, and needs.
---
You May Also Be Interested In
Healthcare Professional Skill Builders
SMC Resources