About the Geography Program
Get started on your way to a degree in Geography and/or a Geospatial Technology certificate
All fields of geography — from physical to human to geographic techniques, including geospatial studies and analysis — have been experiencing remarkable renaissance and growth that has accelerated during the last several years. Additionally, there is a growing need for professionals in environmental and urban studies to analyze and solve the spatially related problems that confront us. Geospatial technologies consistently rank among the top 10 growth industries of this century according to the U.S. Bureau of Labor Statistics. Modern geographers around our nation and our world are helping solve problems ranging from natural resource distribution to urban planning, from natural hazards preparedness to climate change adaptation and mitigation.
Our range of geography courses at SMC provides excellent opportunities for students to build geographic knowledge and skills that can be used in many different fields and disciplines. They also lead our students into geography and related programs at the top universities, including numerous leading California universities.
Program Level Outcomes
Upon completion of Geography courses, students will:
Be able to identify spatial patterns and inter-relationships between systems and cycles that affect life and shape landscapes.
Demonstrate cartographic literacy, including map interpretation.
Through spatial analysis skills, they will be able to analyze, recognize, and evaluate spatial distributions on all scales from local to global to become better global citizens.
Geography Courses
All classes (EXCEPT GIS) meet IGETC and GE transfer requirements. Courses are not sequential; there are no prerequisites unless indicated.
Transfer Preparation
Many colleges and universities offer baccalaureate degrees in this field. Students planning to transfer to a four-year college or university need to know which courses completed at Santa Monica College will be accepted at the specific college/university. Please consult a Counselor. SMC has transfer articulation agreements with the many UC and CSU campuses, as well as many private and out-of-state institutions.
Degrees and Certificates
ASSOCIATE IN ARTS FOR TRANSFER - GEOGRAPHY
18 units + General Education Requirements
This AA-T degree is geared toward students who want to transfer into an upper-division baccalaureate program at a California State University (CSU). The Associate in Arts in Geography for Transfer (AA‐T) involves the understanding of the environment around us and the interpretation of patterns found across the Earth's surface. The course of study allows flexibility in course selection while providing a solid background in human, physical, and regional aspects of the discipline. The degree includes GIS, focusing on the use of geocomputation and digital technology to assess spatial and environmental problems and provide solutions. Throughout the degree, students will acquire and develop knowledge and skills that will equip them to be informed, engaged, and productive global citizens, capable of leading humanity toward a more sustainable and adaptable future.
*Completion of this degree will likely give you priority admission consideration in the major at some CSU campuses. In addition, you will need to complete no more than 60 semester/90 quarter CSU units of coursework after transfer to complete your degree. If you are considering transferring to a UC, private, or out of state university, please consult a counselor before applying to transfer, as transfer requirements might be different than those required for the AA-T in Geography.
Department Certificate - Geospatial Technology
15 units
Geospatial technologies, including geographic information systems (GIS), remote sensing (RS), global positioning system (GPS), and digital cartography, are used to capture, store, manage, analyze, and visualize geospatial information related to locations on Earth's surface. These technologies are used to combine various types of geospatial information in a digital environment, and are widely used in our daily life, at government agencies, and in almost every industry. Through this program, students will develop an understanding of the theoretical underpinnings of geospatial technologies, and gain the skills needed to construct high-quality applications.
Geography Faculty
Full-time:
Part-time:
Emeritus:
---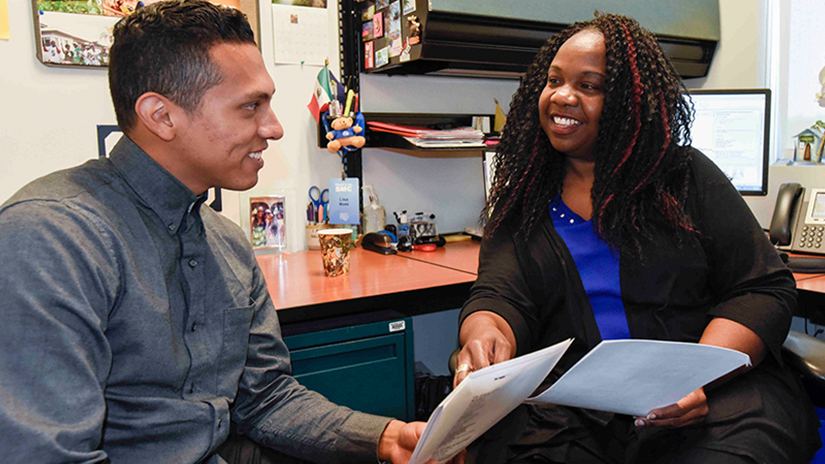 Need help planning for your major?
Our counselors are here to help you plan your academic classes, goals, and needs.
---
Related Courses/Programs
SMC Resources
You may also interested in: