Thanks to the generosity and vision of the late John Drescher, Santa Monica College is the home to a computerized planetarium theater. At its heart is the Evans & Sutherland Digistar II planetarium projector, which was the first of its kind on the West Coast. Using digital technology, audiences can fly beyond the solar system and soar among the stars. We can transport you across our galaxy to the limits of spacetime.
Planetarium this week
Friday, June 4th Zoom programs canceled
Due to your lecturer experiencing a minor medical issue - we'll be back with the Mars Update program on June 11th. We apologize for the short notice!
New free, live, virtual public shows!
Watch this space for more information. Invitation links to the live online events are generally posted the Thursday before. These programs are only available LIVE on Friday evenings, and on the occasional Matinee dates, normally Sundays. Clicking on the Zoom links at other times will not work.
NOTE: PLEASE SCROLL DOWN BEYOND THE HORIZONTALLY SLIDING CALENDAR NOTES FOR UPCOMING PROGRAMS IF UNABLE TO FIND THIS WEEK'S PROGRAMS.
Zoom link for June Friday night public shows
We also look forward to the expanded capabilities of the new planetarium SMC will be building in the not-too-distant future…
Jim Mahon
Senior Planetarium Lecturer
Shows are presented live online until further notice.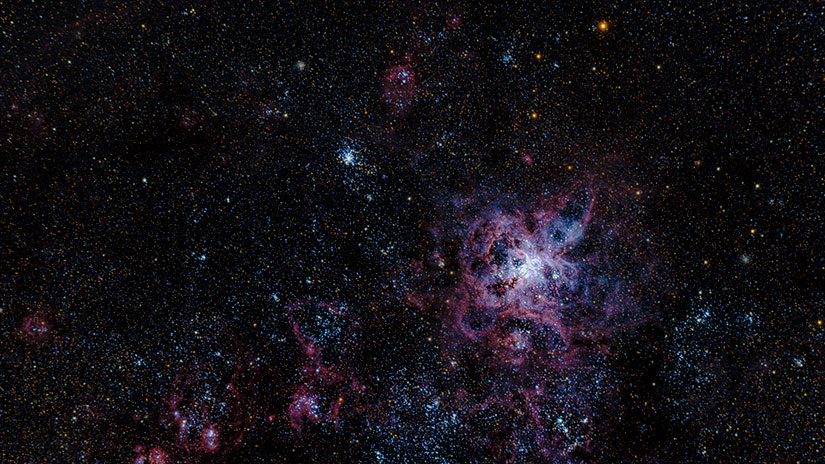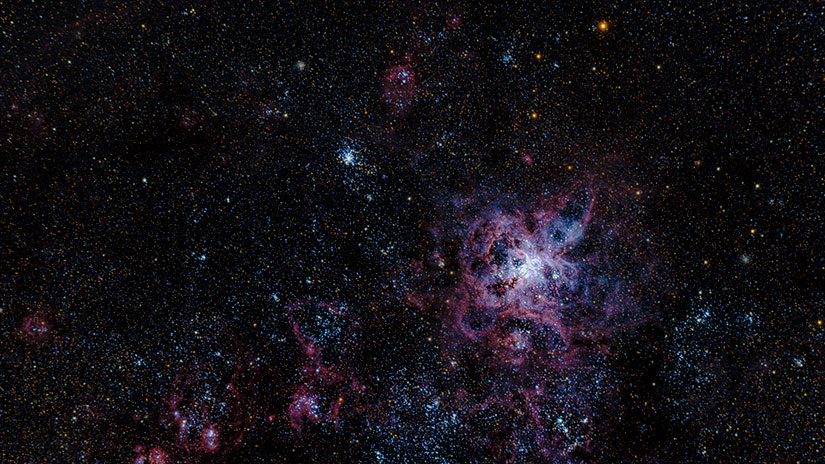 See All

Weekly Night Sky Show
The Night Sky programs will last roughly 30 minutes, followed by a short question and answer period where guests can type questions into a chat box and we will answer as many questions as possible. A short intermission will begin at approximately 7:50 prior to the start of the Feature program.
At 8 p.m.:
Feature Programs
Note that all 8 p.m. feature programs are preceded by the 7 p.m. "Night Sky" program described above.
ALMA: Chile's Cutting Edge Microwave Array – Associate Lecturer Sarah Vincent
May 14th and 21st
High in the arid desert of Chile, The Atacama Large Millimeter /submillimeter Array looks through Earth's ocean of air observing diverse phenomena, from nearby comets to the hearts of distant galaxies. Tonight we will explore our universe not in visible light, but in microwaves...
No Programs May 28th - Happy Memorial Day!
Mars Exploration Update
June 4th and 11th
With over three months elapsed since the arrivals at Mars of the UAE's HOPE orbiter, China's Tianwen 1, and NASA's Perseverance, by early June we should have some preliminary science from the orbiters and surface work from Perseverance. Tianwen 1 had planned to send it's lander/rover to the surface in May, so we ought to be able to review how that has gone by the date of these shows. Whether everything worked perfectly or there have been glitches, we will have plenty of Martian exploration news to catch up on!
Anonymous: Who Discovered That? (Or, Lifting the Draper) – Associate Lecturer Sarah Vincent
June 18th and 25th
Tonight we will explore the works of Henrietta Swan Leavitt, Annie Jump Cannon, and Antonia Maury. Astronomers who were not given due credit for their work during their lives; they are now being hailed as pivotal minds.
No public shows July 2nd. Happy Independence Day weekend!
Currently online presentations ONLY. Please check the calendar above for the latest shows.
Location of Planetarium
Drescher Hall, 2nd Floor
1900 Pico Boulevard
Santa Monica, CA 90405
See Maps.
The Drescher Planetarium is located in the middle of the second floor of Drescher Hall on the north side of the Santa Monica College campus. Drescher Hall is the three story brown building on the South East corner of Pico Blvd. and 17th Street. We are in beautiful Santa Monica, south of the 10 (Santa Monica) Freeway and west of the 405 (San Diego) Freeway.