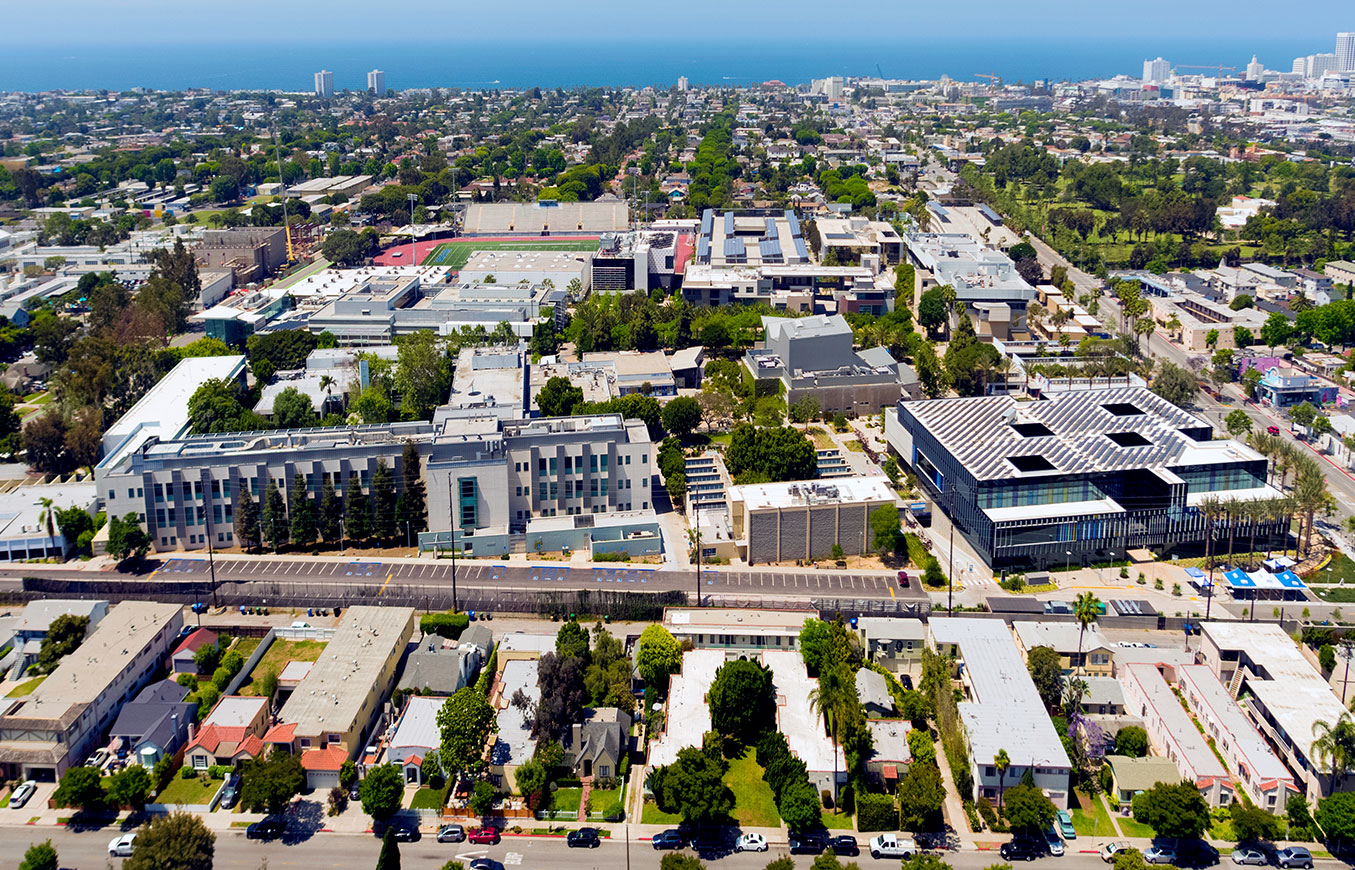 Vice President of

Academic Affairs
Our College
Thank you for considering Santa Monica College (SMC) as a potential home, in your professional higher education leadership journey. With a 94-year legacy as one of the most innovative, equity- and student success-oriented community colleges in the nation, SMC is today a thriving institution that serves more than 25,000 students in more than 100 fields of study. The college's gorgeous 38-acre main campus is located less than two miles from the beach; several satellite campuses—including a brand-new one in Malibu—exist to fulfill the transfer, career, and lifelong education needs of a diverse, global student body. More international students attend SMC than most community colleges in the nation; the college's culture is therefore distinctly global, vibrant, and diverse.
Leader in Transfers, Cutting-Edge Career Education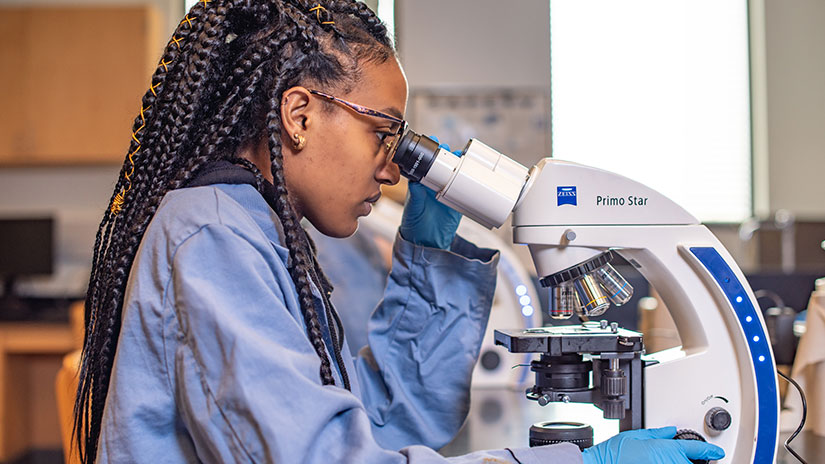 Accredited by the Accrediting Commission for Community and Junior Colleges (ACCJC) of the Western Association of Schools and Colleges, SMC has been the No. 1 transfer college to University of California campuses for 32 consecutive years, and is consistently also tops in transferring African American and Latin students to the UC. In addition, the college is the leading transfer college to USC, Loyola Marymount University, and is the top feeder west of the Mississippi to the Ivy League Columbia University.
For decades, SMC has also been a leader in career education. As the leading job trainer in Los Angeles's Westside—a hub for many cutting-edge industries including entertainment, tech, and biotechnology—the college offers robust career education opportunities, with over 110 degrees and certificates in fields from the traditional (Business, Nursing, Journalism, Film, etc.) to the cutting-edge (Sustainable Technologies, Cloud Computing, a Bachelor of Science degree in Interaction Design, and more), developed in collaboration with and informed by industry experts. Many of SMC's career education programs rival those offered at four-year colleges—for instance, the college's award-winning film program consistently wins prestigious national/international awards and are invited to internationally-renowned festivals such as the American Pavilion at Cannes.
In addition, SMC provides lifelong learning through distinctive programs such as its Emeritus Program for older adults.
Serving Our Community (& the World) With Arts & Culture
SMC brings the best of public radio to Southern California through the award-winning college station KCRW (89.9 FM), and the college's Performing Arts campus houses the Broad Stage at the SMC Performing Arts Center, one of the region's premier performing arts venues where the college's students also have the opportunity to perform and learn from certain world-class artistes. The college is a robust hub of cultural and recreational offerings for its community, and those who live around it, offering a wide range of programming each academic year at low or no cost, from plays and art shows to concerts, planetarium shows, and free lectures by guest speakers.
Serving our Students
The culture of equity-driven care and support for students extends beyond the classroom at Santa Monica College—with one of the most intensive counseling and student support networks to be found at a community college, SMC's holistic approach encompasses serving students' basic needs through an on-campus store that provides free food/groceries and caring for their physical and mental health through trained professionals.
Vice President of Academic Affairs at SMC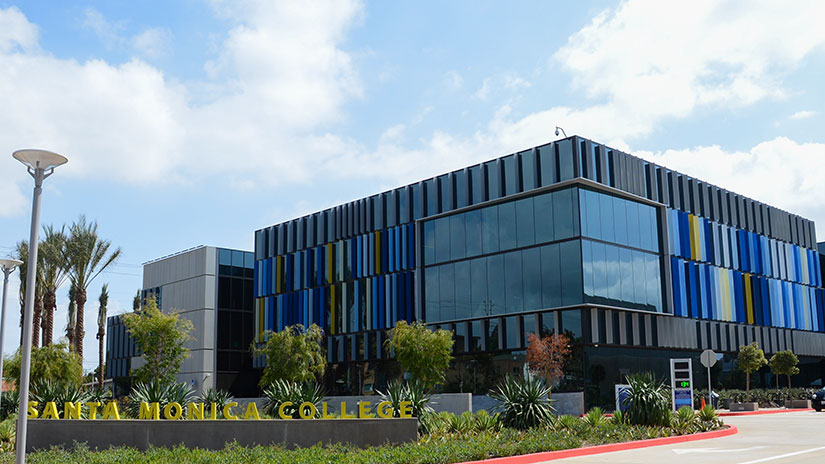 Santa Monica College is seeking an equity-driven, innovative, and experienced leader to serve as its Vice President of Academic Affairs. Under the direction of the Superintendent/President, the Vice President of Academic Affairs serves as SMC's Chief Instructional Officer and provides visionary leadership and oversight for the College's broad array of instructional program and services. The Vice President of Academic Affairs leads a team of Deans, Associate Deans, Directors, and Project Managers to employ collaborative, participatory governance for all instruction and academic support programs and supports efforts to reduce racial equity gaps and foster a diverse, equitable and inclusive learning and work environment. This position has primary administrative responsibility for academic policy, accreditation, curriculum and program development, class scheduling and related enrollment management strategies, program review, assessment of learning outcomes to support continuous program improvement, and excellence in teaching and learning. Instruction at Santa Monica College is offered via both classroom-based and online delivery modes. Instruction includes major preparation and general education requirements for associate degrees, transfer to four-year institutions, as well as career education programs leading to certificates and degrees, noncredit offerings in ESL, short term vocational and workforce preparations areas, programming for older adults (Emeritus Program), not-for-credit Community Education, and Workforce and Economic Development Contract Education offerings.
The Vice President serves as a member of the Superintendent/President's senior administrative staff, provides leadership in developing college/district policy, and ensures that the college/district adheres to applicable federal, state and regional laws and regulations. Among the ideal qualities SMC is looking for in a Vice President of Academic Affairs are the following: knowledge of and ability to provide leadership for a comprehensive community college; passion to lead in difficult times; visionary and strategic leadership in changing landscapes; an ability to build strong coalitions and relationships with community partners; someone who values diversity, equity, inclusion and accessibility; demonstrates collaborative and strong student-centered leadership; exhibits personal/professional ethics and integrity and effectively motivates others.
Thank you for your interest in Santa Monica College.