Students typically transfer from community college to a four-year institution. Interaction design graduate Genevieve Johnson Bachelor of Science Interaction Design '22 did things in reverse, putting a new twist on the meaning of "non-traditional student." The multitalented SoCal native had excelled in many subjects at El Segundo High School, and was admitted in 2015 to highly selective Cal Poly San Luis Obispo—one of California's fabled Public Ivies.

Genevieve loved almost everything about Cal Poly SLO—the outdoorsy culture, the surfing, the charming downtown. "I loved the friends I made there," she says. Genevieve took up star-gazing with the astronomy club, threw herself into recreational rock-climbing, and spent many weekends camping in the wilderness.

The only thing she didn't love about Cal Poly was her major. "Software engineering was just not my jam," she says. So in the middle of her sophomore year, Genevieve switched to SMC, hoping to be admitted into the interaction design (IxD) program.

Today, she's jamming big time. Genevieve works as a UX (user experience) designer with Ridgeline, an up-and-coming tech company headquartered in Lake Tahoe. When she isn't doing what she loves—which is building "beautiful interfaces"—she's out in the Sierra Nevadas: usually hiking or mountain biking in the warm seasons, and snowmobiling or skiing in the winter months. She lives in sleepy Incline Village, at the northern tip of the lake, within walking distance of work. Genevieve's other rustic pleasures include drawing and painting watercolors, and singing vocals and playing guitar and ukelele in an indie-pop band.
*
Genevieve comes from a family of high achievers—both her parents are structural engineers, though her mom, Sue, has moved on to a second career teaching high school math. Genevieve's younger sister, Kate, is an MD/PhD student at University of Arizona.

Choosing a major was really difficult for Genevieve because she liked so many subjects—English, math, fine arts. After much deliberation, she chose software engineering, thinking it would give her flexibility. But she quickly realized her mistake. "I enjoyed the design side, but I was just overwhelmed with comp sci," she says. Sadly, she got little support from her department. Office hours were usually jammed with 50 freshmen waiting for two frazzled TAs. "If you got 10 minutes of their attention, you were really, really lucky," Genevieve recalls. "Sometimes I would be there for three hours and never get a chance to ask a question."

She explored switching into Cal Poly's graphic communications/web design major, but there were 100 people ahead of her on the wait list. Every major was over-enrolled due to an excess of 1,000 freshmen arriving that fall.

It was her mom's idea to transfer to SMC. Sue had discovered the IxD bachelor's program, then only in its second year, just a stone's throw from the family's home in Playa Del Rey. Genevieve had doubts, but they faded as she investigated the IxD curriculum.

"It felt like this amazing mix of the humanities and STEM," she says. "The idea that I could stay in tech without having to be a computer scientist—creating experiences that are intuitive and really delightful to people—that intrigued me," she says. So instead of returning to San Luis Obispo after Christmas break, Genevieve enrolled in the six-week winter session at SMC. Those first two courses in typography and user experience design felt like a breath of fresh air.

"I was pretty burned out academically, but SMC revitalized my love of school. Typography was right up my alley, and my UX design class was so satisfying. I enjoyed the research process, tackling real-world problems and interacting with actual consumers. And I loved the design process."*

For the first time in her life, Genevieve's path forward was clear. She huddled with her SMC counselor, Amanda Garcia, who, she says, "was just incredible. She mapped out exactly what classes I needed every single term."

Meanwhile Genevieve was saving "a fortune" by living at home and paying affordable community college tuition. Once admitted into the IxD program, Genevieve continued to flourish as part of a small learning community. "I formed some really tight friendships in that class of 25," she says. At Cal Poly, her software engineering classes had been far larger—"and usually I was one of only three girls in the room."

At SMC, IxD faculty lead Nicole Chan and core faculty Maxim Safioulline and Luke Johnson gave Genevieve the close attention she'd lacked. She calls them "incredibly kind people who really cared about me and everyone else in my cohort on a very personal level."

Outside school, Genevieve racked up work experience as a student graphic designer for SMC's Sustainability Center, and in UX internships with non-profits like 826LA and Code Tenderloin. As she mastered the tools of her trade—from Photoshop, Illustrator and InDesign to the prototyping tools, Balsamiq and Adobe XD, to Figma, the advanced design software she now uses at Ridgeline—Genevieve built up an impressive portfolio.

In 2021, she earned her BS in interaction design with a near-perfect GPA, having picked up an AS degree in graphic design along the way. A post-graduate internship in Columbus, Ohio, with user design consultant Lextant left Genevieve eager to continue her professional education. She applied to and was accepted in four world-class master's programs—design schools in Paris and Barcelona, the Savannah College of Art and Design, and Carnegie Mellon University. She opted for Carnegie Mellon's mixed-discipline MIIPS program, where she earned her graduate degree in 2022.

Three UX projects she designed with her MIIPS teammates went on to win top honors at national competitions, including first prize for an AI-based, micro-level water pipe leak detector at the 2021 Matician 2030 Innovation Competition in Pittsburgh.

Genevieve is now in her second year at Ridgeline. The company, which makes enterprise software for investment managers, was founded in 2017 by David Duffield, creator of PeopleSoft and Workday. In addition to its Lake Tahoe headquarters, Ridgeline has corporate offices in Reno, Nevada; New York City; and the East Bay city of San Ramon. Today, Genevieve looks back on her non-traditional educational path with joy and wonder.

"When I started at SMC, I didn't know anything about designing proper components. I didn't know what pixel-perfect meant, or how anyone could possibly attain a design that was pixel-perfect," she says.

In designing her own future, a move from Cal Poly to SMC turned out to be Genevieve's pixel-perfect solution.
* * *
SMC in Focus Volume IX, Issue 5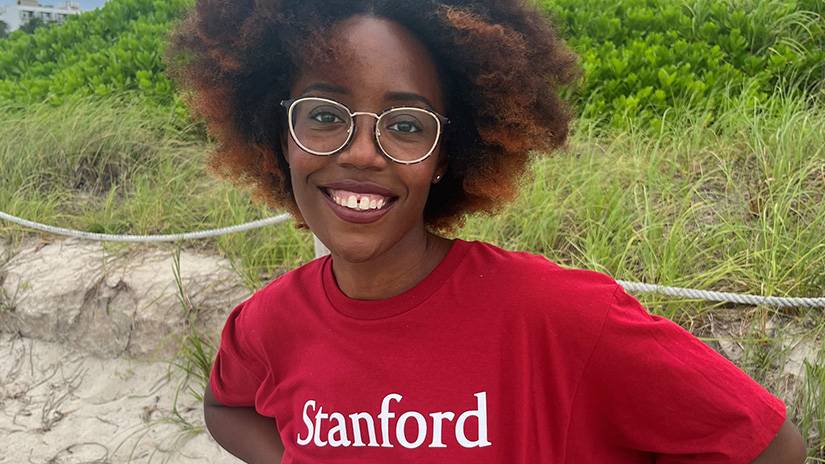 Philosophical Outlook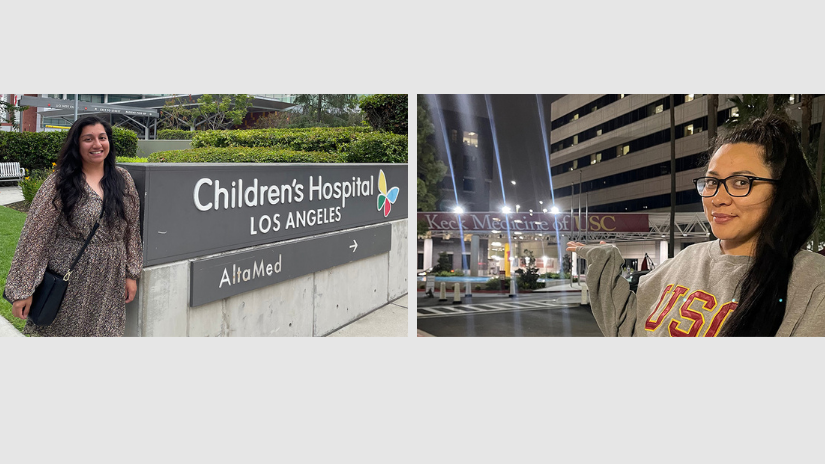 Breathing Lessons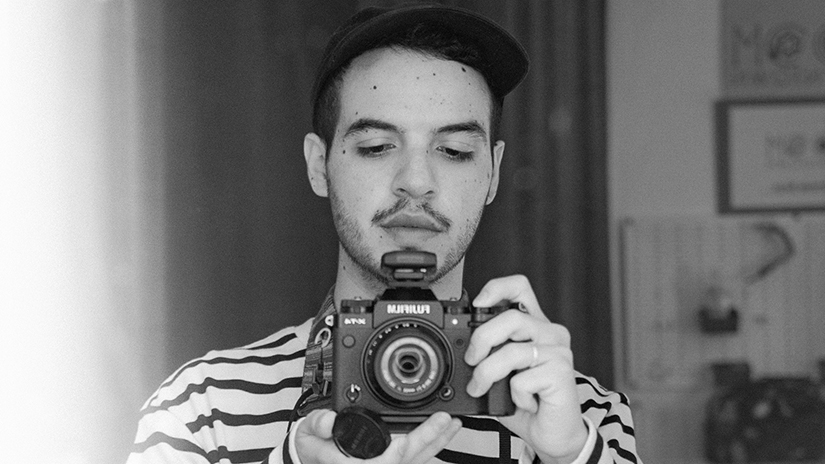 Bigger Picture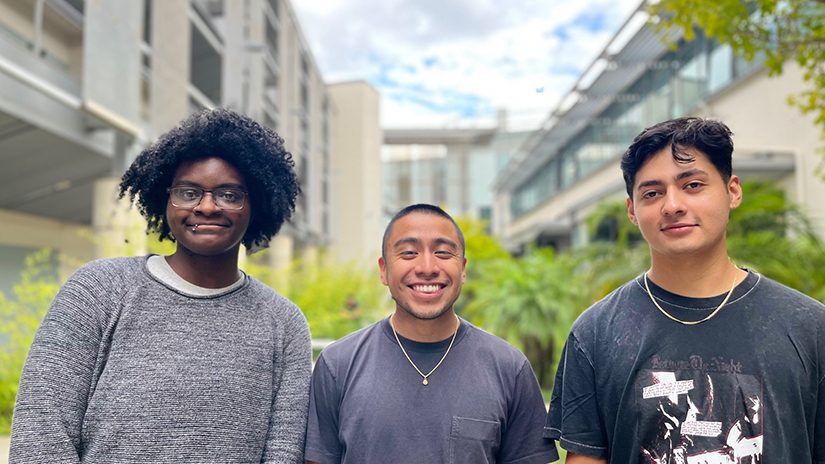 An Unexpected Summer in Palo Alto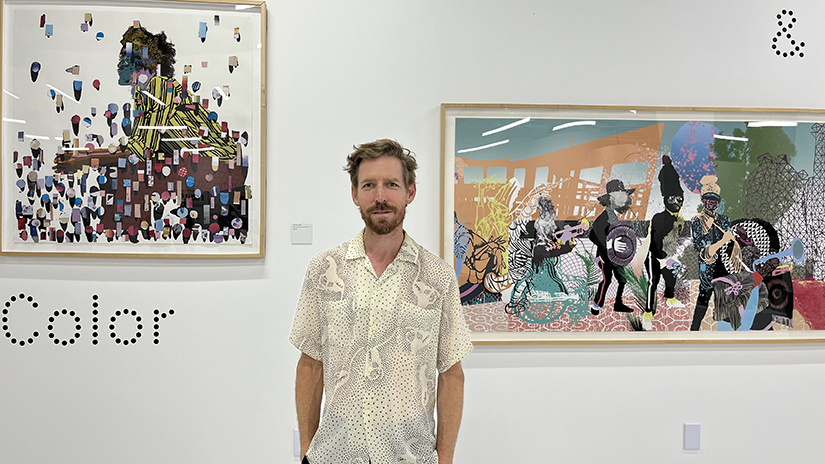 Bragging Rights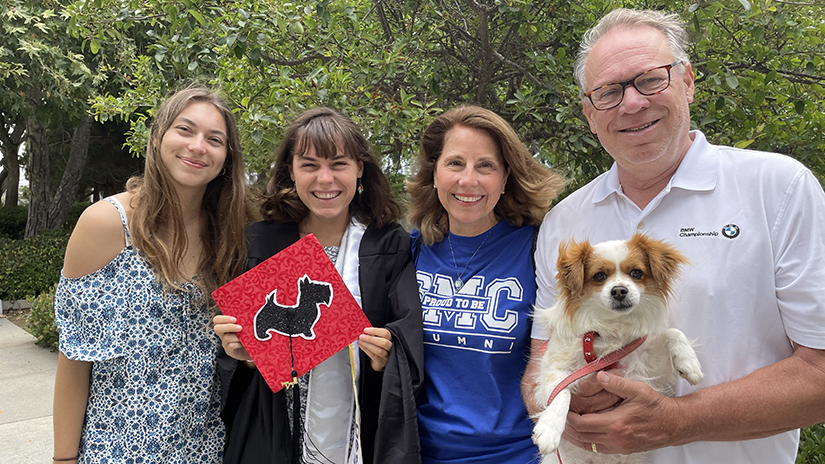 Goodbye, Public Ivy—Hello, SMC