Santa Monica College offers a variety of on-campus food services.
TCBY/Starbucks
The Cafeteria
Centrally located on SMC's main campus. Service is provided indoors, with seating available inside and on outdoor patio areas.
The Cafeteria houses a food court, where a selection of meals, salads, snacks, desserts, and beverages may be purchased at reasonable prices.
Currently, the Cafeteria's food services are provided by:
The Cafeteria is open Monday through Friday, 8 a.m. to 5 p.m.
The Coffee Spot
Located next to Drescher Hall by Pico Village. Starbucks Coffee and beverages, Boar's Head Sandwiches, Protein Shakes, Protein Boxes, Avocado toasts, French Pastries, Breakfast Bagels sandwiches, and a variety of other delectable foods and beverages.
The Coffee Spot is open Monday through Thursday, 6:30 a.m. to 8 p.m. and Friday, 6:30 a.m. to 1 p.m.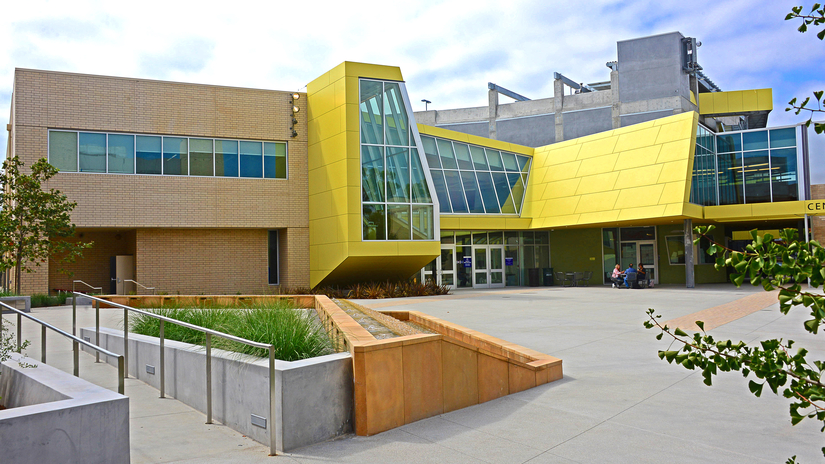 Vending Machines
Can also be found at various locations on the main and other SMC campuses. An Everytable refrigerated vending machine is located in the Cafeteria on the main SMC campus, as well as at the SMC Center for Media and Design.
Bodega
Located by the east side of the Cafeteria. Bodega offers free non-perishable food items, fresh produce, and toiletries to any currently enrolled student. SMC's food security program also helps students find affordable and free sources of nutritious food in their community. See smc.edu/foodsecurity for details.
Bodega operates on Wednesday,
11 a.m. to 3 p.m.
Services and hours are subject to change without notice.