Welcome to the CSIS Department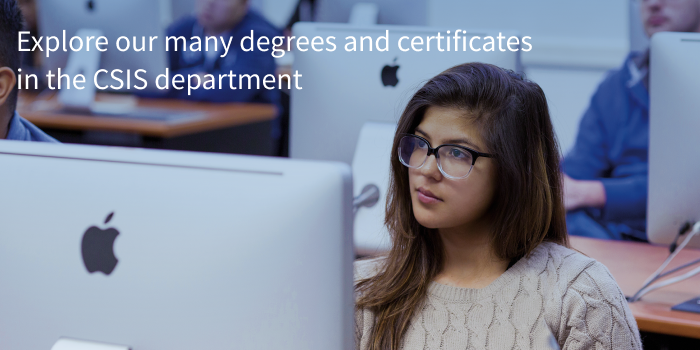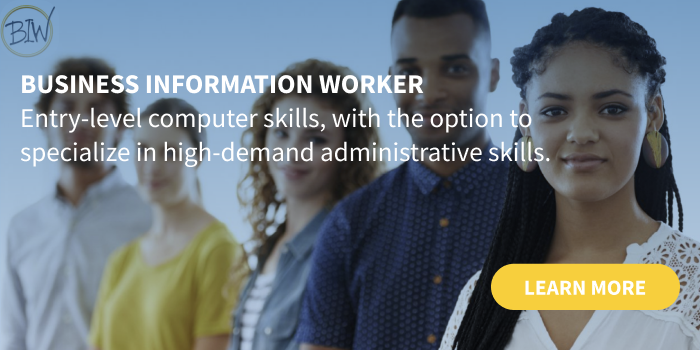 Business Information Worker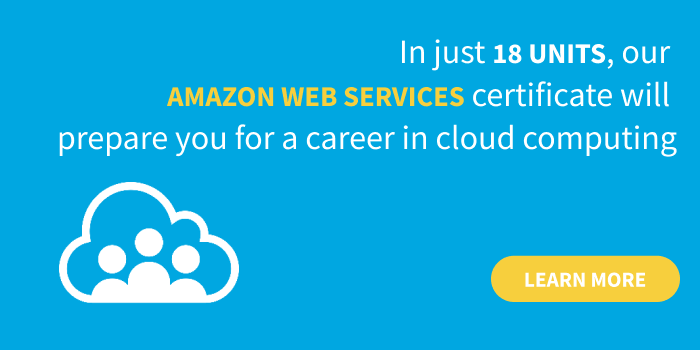 Amazon Web Services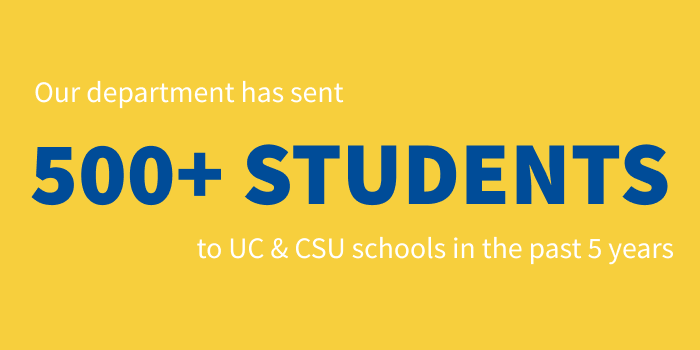 500+ Students
About the Computer Science & Information Systems Department
Welcome to the Computer Science & Information Systems Department
At Santa Monica College, our students are the change agents who will bring the next wave of technology to fruition. As our computers, mobile devices and interfaces become smarter, the market will look to the next generation of computer and information systems professionals, web developers, programmers, and technicians to provide efficient, cost-effective and stable technology solutions.
Our courses teach foundational skills while also drawing inspiration and insight from industry professionals, whose real-world examples and applications help bring the classroom to life.
Instructors focus on job-specific skills that employers value including:
Communication
Collaboration
Leadership
Decision making
Fluency in industry software and technology applications
We offer a range of education options including Associate in Science degrees and certificate programs across several concentrations.
Programs of Study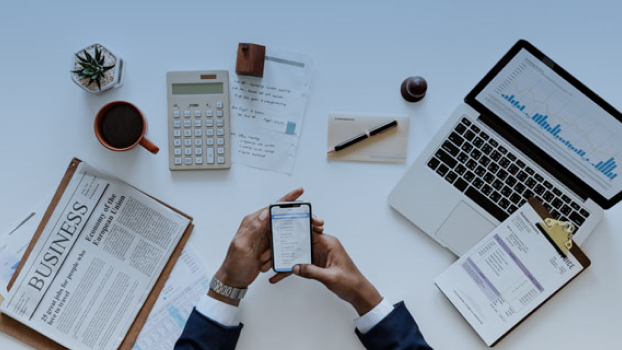 Computer Science
Learn in-demand skills across computer programming, mobile app development, cloud computing, databases and networking, and cybersecurity.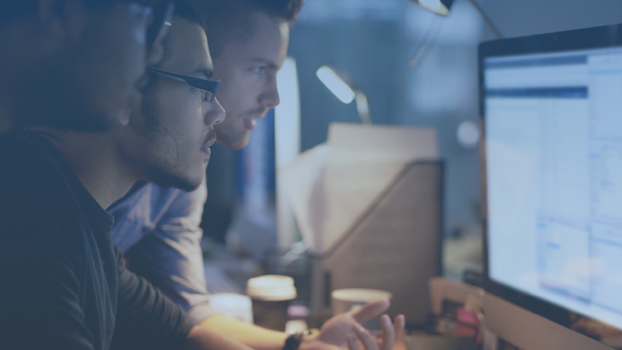 Computer Information Systems
Master Microsoft Office applications, Adobe Suite applications and Quickbooks. Become dexterous at managing social media applications and tools. Or learn Web Development programs.
Arts, Media, and Entertainment Programs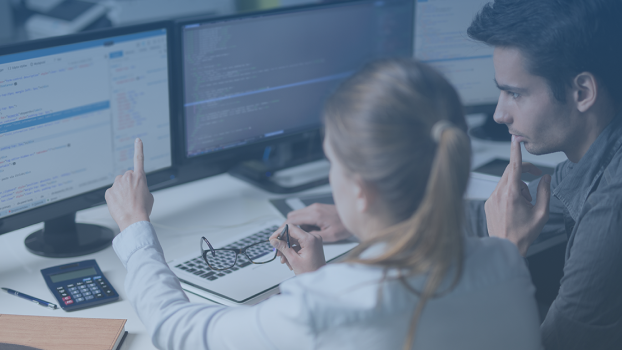 Office Technology
Develop a competitive edge by learning current business software programs to help you move into office technology and administrative roles.