Transfer Preparation
Many colleges and universities offer baccalaureate degrees in this field. Students planning to transfer to a four-year college or university need to know which courses completed at Santa Monica College will be accepted at the specific college/university. Please consult a Counselor. SMC has transfer articulation agreements with the many UC and CSU campuses, as well as many private and out-of-state institutions.
Degrees and Certificate
Associate in Arts Degree - Esports Management, Production, and Performance

24 units + General Education Requirements
Certificate of Achievement - Esports Management, Production, and Performance

24 units
This cross-disciplinary program gives students an introduction to esports while preparing them for careers in media and game studies. Students completing the esports degree and certificates get prepared for employment opportunities in the digital media industry and transfer into four-year degree programs. There is a wide range of employment possibilities for students training in esports, leading to careers in journalism, athletic teams coordination, sports casting, and media production and management.
You May Also Be Interested In
SMC Resources
Potential Career Options
---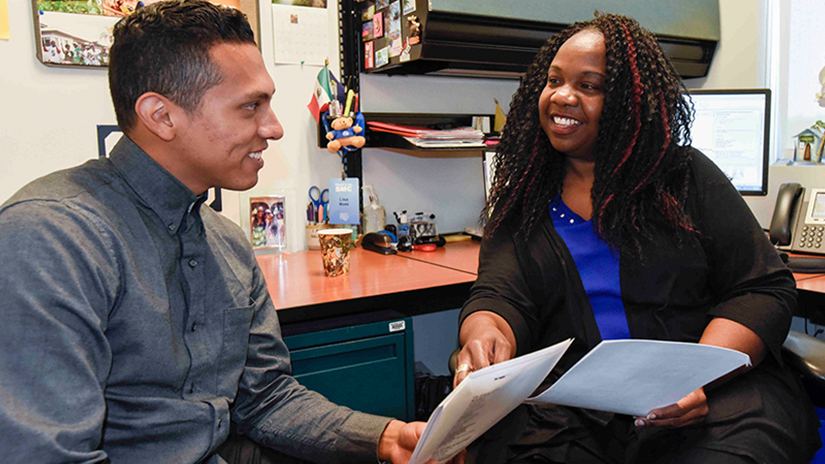 Need help planning for your major?
Our counselors are here to help you plan your academic classes, goals, and needs.
---
Professional Resources
Launched in 2006, MediaShift has become the premier destination for insight and analysis at the intersection of media and technology. MediaShift correspondents explain how traditional media such as newspapers, magazines, radio, TV, music, and movies are dealing with digital disruption and adapting their business models for a more mobile, networked world.
National Association of Broadcasters
NAB is the chief advocate of America's broadcasters in our nation's capital, ensuring policymakers are informed on the issues that impact the broadcasting industry.
Twitter: @N4TVM
This site is intended to keep TV Studies students (and anyone else who's interested in TV) informed about the latest news, reviews, and views about television.