Promo Pathway Program 2022-2023
Gain Insider Access with a Career in Entertainment Promotions & Marketing Production
Promo Pathway is the nation's first accredited on-air promotions training program, produced in partnership with Promaxand with the generous support of Promax Leadership Through Diversity partners. This one-year immersive program provides emerging talent with hands-on training designed to help launch a career in entertainment marketing and promotions and advertising in television and media.
Interactive courses include a combination of writing, editing, production, and design, taught by leading industry professionals. Students learn how to assess television and digital content, create graphic content, and implement audio and visual techniques to create compelling promotional campaigns. The program offers many opportunities for you to access one-to-one coaching and professional development, plus earn internships at major networks, studios, and agencies.
How to Apply
Our program has a vetting process that includes an application and an interview. Please submit an application to be considered for the Promo Pathway Program at Santa Monica College. The interview will be done in person and scheduled after the application is submitted. We are looking for students interested in developing their technical and professional skills for the Television Marketing Industry. We expect students to commit to a full-year curriculum that will guarantee a seat in all 9 program courses.
Application Period: October 2021 - June 2022
Informational Interviews : Spring 2022
Attend Finalist Interview Event: Friday, July 1, 2022, Interviews between 9 a.m. - 12 p.m.
Application Deadline: June 24, 2022
Semester/Classes Begins: August 29, 2022
All students accepted into the program will be required to be full-time students at Santa Monica College for the 2022-2023 Academic Year.
For more information on the Promo pathway program join our information session or contact Mario Franco @ franco_mario@smc.edu .
Information Sessions
Join our next information session and learn more about what the certificate program offers .
Tuesday, June 14, 2022, 6:00pm - 7:15pm
Wednesday, June 22, 2022 6:00pm 7:15pm

Degrees and Certificates
Associate in Arts Degree - Entertainment Promotion and Marketing Production
24 units + General Education Requirements
Certificate of Achievement - Entertainment Promotion and Marketing Production
24 units
This program is a comprehensive on-air promotions training program that will prepare you for employment in entertainment promotion and marketing production. You will gain the essential skills needed to launch a career as a writer, producer, or editor.
SMC Resources
Documents
Potential Career Options
---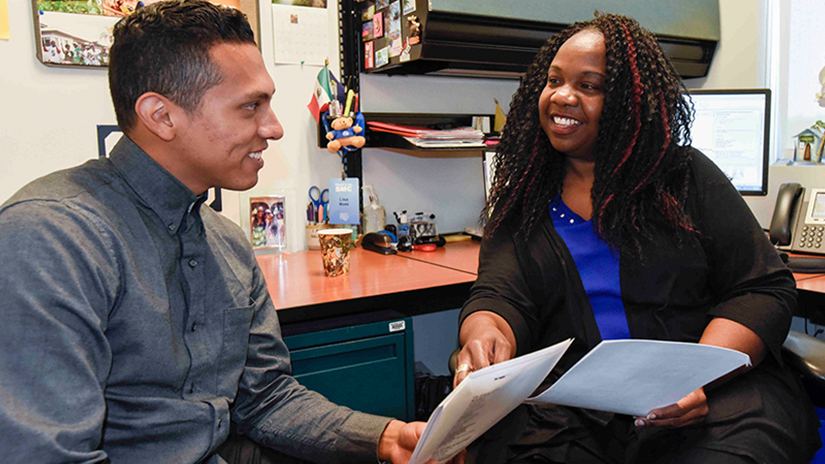 Need help planning for your major?
Our counselors are here to help you plan your academic classes, goals, and needs.
---