2021 Commencement Speaker
Hon.
Fiona Ma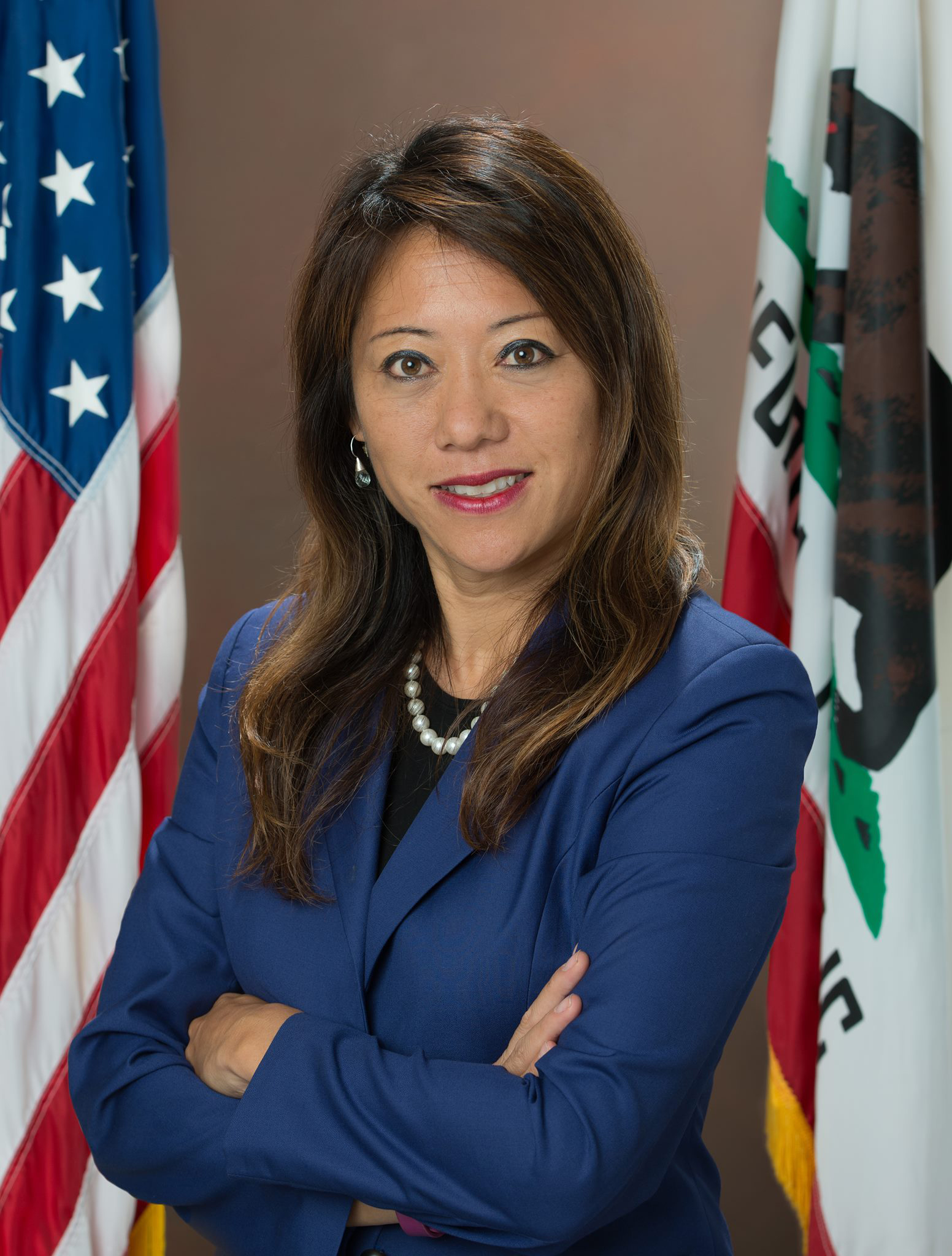 California State Treasurer
Fiona Ma is California's 34th State Treasurer. She was elected on November 6, 2018 with more votes (7,825,587) than any other candidate for treasurer in the state's history. She is the first woman of color and the first woman Certified Public Accountant (CPA) elected to the position.
Treasurer Ma is the state's primary banker for California, the world's fifth largest economy. Her office processes more than $2 trillion in payments a year, oversees an investment portfolio of more than $124 billion, about $34.8 billion of which are local government funds. She serves as agent of sale for State bonds, and is trustee on debt of $93 billion.
In 2020 her office refinanced $6.2 billion of debt, creating a savings of $1.8 billion for California taxpayers.
Before being elected Treasurer, she was an elected member of the California Board of Equalization from 2015 until January 2019 and worked to protect the rights of taxpayers while ensuring California collected its fair share of tax revenues.
Treasurer Ma served in the State Assembly from 2006-2012, serving as Speaker pro Tempore from 2010 to 2012. During the budget crisis, she passed legislation to expand access to health care, protect education and the environment.
From 2002-2006, she served on the San Francisco Board of Supervisors and worked on many issues, including ending human trafficking in massage parlors.
Treasurer Ma became involved in public service in 1994 when she was elected president of the Asian Business Association. From 1989 to 1993 she worked for Ernst & Whinney, before starting her own accounting practice in San Francisco.
Treasurer Ma has been a licensed CPA in California since 1992 and holds a Bachelor's Degree in Accounting from the Rochester Institute of Technology (NY), a Master's Degree in Taxation from Golden Gate University (SF), and an MBA from Pepperdine University.
She is a Member of the Vatican's Council for Inclusive Capitalism, Member of the California Society of Certified Public Accountants, serves on the Board of California Women Lead, is an Honorary Chair and Spokesperson for the San Francisco Hepatitis B Free Campaign, and is a member of the Screen Actors Guild. She is married to Jason Hodge, a full-time firefighter and Oxnard Harbor Commissioner.

Past Speakers
View Past Commencement Speakers to read about past speakers at SMC's commencement ceremonies.